Action Item of the Week
–
A Few Days Left to Join the Pro-Life Essay Contest!
Calling students from 5th-12th grades! The Culture of Life Studies Program's Pro-Life Essay Contest is a great way to articulate your pro-life beliefs (and win some awesome prizes!). The prompts are now available, and we are accepting essays until November 6.
Visit prolifeessay.com for details.
---
Week in Review
–
Infant Mortality Rate Rises 3% – Left Blames Lack of Abortion Access; Wednesday STOPP Report is Back under New Leadership
The CDC has updated federal provision data, which showed infant mortality rates have risen three percent in the last year. The new data was collected via the National Vital Statistics System. According to the report, provisional data shows there were 5.6 infant deaths per 1,000 live births in 2022. This is three percent higher than the rate of 5.44 per 1,000 live births in 2021.
The liberal media is quick to jump on this news and blame it on lack of access to abortion. In an ABC News article, an associate professor of pediatrics at Indiana University School of Medicine told the news outlet the data might be correlated to abortion restrictions. Although this claim was not backed up with any facts or figures from the professor, only the claim that "wanted" pregnancies tend to be healthier. Another baseless claim.
Any pregnancy that is intended and planned tends to be a healthier outcome and healthy infant outcome. So, when you remove the ability for people to decide if and when to have families and continue pregnancies, ultimately, you are having more pregnancies continue that don't have all those factors in place.
The article briefly mentions that the new statistic could be due to lack of proper medical care for babies and their mothers. Instead of prioritizing maternal and infant care, our medical system prioritizes giving mothers the option to kill their babies.
This week, the bi-monthly Wednesday STOPP Report made its return after a brief hiatus. The STOPP program is back, under the direction and leadership of new director, Ed Martin.
Martin jumps into the report with updates on the fight against Planned Parenthood across the country, along with a note from him to ALL and STOPP supporters.
As I have settled in here at ALL and with STOPP, I cannot help but feel the immense blessing of all the support. And one of the biggest pillars of that support is the late Jim Sedlak. His work output was extraordinary, and since I have begun reviewing his methods and successes, I have been in constant awe. What a body of work!

I thank so many of you for your help and especially Jim's wife Mike for her encouragement and for her effort to dig up The Ryan Report, which Jim began writing decades ago (it was a precursor to these WSRs). Also, the amazing Rita Diller has been so helpful; she is a great blessing.

As we move forward, we must find new opportunities to build on Jim's work and on what he expected. Recently, I visited a pro-life leader in California. Our time together led to a phone call with about a dozen pro-life leaders during which we planned how to move forward and how we can all stop Planned Parenthood.

We will succeed! And we will need help from a lot of the saints in heaven and from Jim, too. Please join us in praying for this work. Please reach out to me directly or to anyone in our office.
---
Susan Ciancio, Celebrate Life Magazine editor and head of CLSP, writes a weekly commentary on timely pro-life topics. This week her commentary was posted by The Stream. The article titled, "Pediatric Pep Talks Brighten the Lives of Sick Children," is linked here.
A recent interview with Hugh Brown, ALL executive vice president, on the show, Trending with Timmerie, gained attention in an article discussing the issue of brain death. The article, published by The Messenger, can be found here.
Katie Brown, director of ALL's Marian Blue Wave, wrote an op-ed commemorating the anniversary of the program. The op-ed discusses the spiritual battle against abortion and why the rosary is our most powerful weapon. The op-ed was printed by Catholic World Report.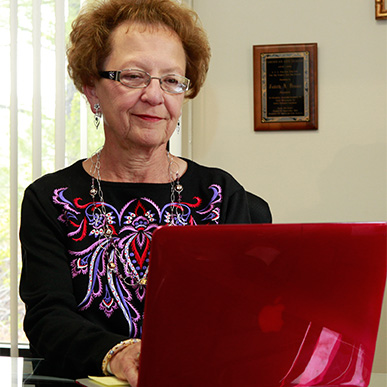 Twice a week, Judie's commentaries are distributed to an expansive media list. The list contains over 100 media outlets, such as Fox News, The Federalist, Breitbart, and The Daily Caller, among others. Judie's commentaries are each featured on the front page of ALL.org. Each commentary is also featured as a part of Judie's recurring column on Renew America.
---
Week in Review
–
CATHOLIC MOMCAST: Culture of Life Studies Program Introduces Pro-Life Education
Convincing children that God loves them from the very moment of their existence runs contrary to modern, public education. The world tells children they are global citizens rather than bodies and souls thought into existence by a loving God. So where can parents turn when where public education fails?

The Culture of Life Studies Program provides educators and homeschool teachers with pro-life education resources that guide children through the lives of saints, the development of the preborn baby, and life-affirming study guides for books and movies. Susan Cianco, director and executive editor of The Culture of Life Studies Program, joins the Catholic Momcast to discuss the education materials suitable for pre-K to 12th grade students.
Listen below: