Week in Review –
Abortion RV to Hit the Streets; Planned Parenthood Finds Cracks in the Foundation
Last week we told you all about the "Vasectomy Van" and Planned Parenthood's new "clinic on wheels" coming to streets near you. Now there is an update: the Planned Parenthood RV will be handing out abortion pills.
Not only can mothers order pills through the mail, now Planned Parenthood will be delivering the deadly drugs right to their neighborhoods.
This move comes as part of Planned Parenthood's plan to expand access to abortion violence in a post-Roe world. The RV plans to travel to states with abortion restrictions, and skirt along state lines, making a deadly delivery route to women who live in "pro-life" states.
Always expect Planned Parenthood to find a way to murder babies.
This newest ruse from the abortion giant proves one thing: so-called "pro-life" laws don't work. Abortion restrictions do not prohibit abortion violence; they simply encourage women to find a way to dispose of a baby earlier.
Where there is any crack in the foundation, Planned Parenthood will find a way in. Laws regulating abortion fills the pro-life movement with cracks. These laws are in no way, shape, or form pro-life. That any pro-life person would tout that they are destroys our credibility and fills the movement with cracks.
A law regulating abortion after 12 weeks, with exceptions, doesn't save anyone. Babies younger than 12 weeks deserve the same protection as babies at 13 weeks.
Planned Parenthood knows these "pro-life" laws are filled with holes. That's why they can get away with driving a baby-killing bus.
If we really want to change in our post-Roe world, we need to do two very important things:
Establish human rights for the preborn.
Our preborn brothers and sisters deserve every right and freedom that you and I enjoy. Freedom does not work unless everyone is afforded the same rights.
Create a more loving and compassionate society.
Our society treats the most vulnerable among us as disposable, with slogans like "a baby is an inconvenience that will ruin my life." Some have become so self-obsessed they cannot see beyond their own egomania.
To truly rid society of this sin, we need to be more loving and compassionate people. This starts with the small things, like treating others with kindness, donating to a local women's shelter, babysitting for a single mom, and so on.
We don't change the world with one giant action. The world will change with a million small actions – with love and compassion.
---
ALL in the News

– Op-ed Exposes Canada's New Assisted Suicide Law; CLSP Essay Contest Garners National Attention

Susan Ciancio, Celebrate Life Magazine editor, wrote an op-ed for Catholic World Report detailing Canada's disturbing new move to allow people with mental illnesses to commit physician-assisted suicide.

The Culture of Life Studies Program is sponsoring a Pro Life Essay Contest through November 7. There is still time to submit an essay! Catholic News Service featured details about this contest and it has been reprinted by Catholic Review, Abolish Public Schools, Catholic Herald, and Central Minnesota Catholic.

The bi-monthly STOPP Report was published last week. The report dives into the inner workings of Planned Parenthood and shows how STOPP works to shut them down. Read the full report here.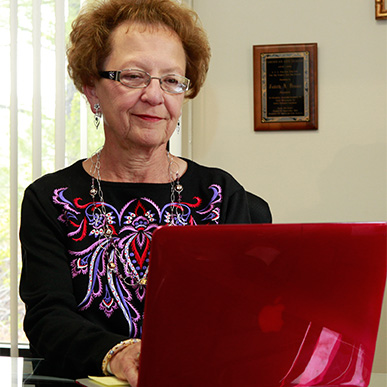 Twice a week, Judie's commentaries are distributed to an expansive media list. The list contains over 100 media outlets, such as Fox News, The Federalist, Breitbart, and The Daily Caller, among others. Judie's commentaries are each featured on the front page of ALL.org. Each commentary is also featured as a part of Judie's recurring column on Renew America.
---
Video of the Week

– The Procedure
This powerful new video from Choice42 describes a horrifying experience a sonographer had at the hospital where he worked.
---
Action Item of the Week

–

DEADLINE EXTENDED! CLSP Essay Contest Now Ends November 7

Students now have until November 7 to submit their essays!

Calling all middle and high school kids! The Culture of Life Studies Program is sponsoring a pro-life essay contest!

What an amazing way to grow in faith! What an amazing way to grow as a human being!

Due to high demand and because we know how important it is to hone the ability to articulate pro-life beliefs, we have brought the contest back!

This year, our contest is just for middle and high schoolers. There will be two age categories (middle school is 5th through 8th grade, and high school is 9th through 12th grade) with one prompt for each category.

The prompts, the rules, the prizes, and all the details are posted NOW!

Good luck to all! See the rules and prizes here!
---
Pro-Life Social Media

 – Catholics for Choice. Again.

Catholics for Choice really seems to want to stir up anger over the desire to save babies' lives. As my son once said, "You cannot be Catholic and for abortion." But this group wants to twist the Catechism and two thousand years of teaching to advocate for murder.

It recently tweeted: "NEWS FLASH: Someone else's pregnancy has nothing to do with you."
NEWS FLASH: Someone else's pregnancy has nothing to do with you. 😘

— Catholics for Choice (@Catholic4Choice) November 3, 2022
Wow, really? Is that the stance we're taking? Because if you believe that, you must also believe the same thing about all other issues. Someone else's homelessness has nothing to do with you. Someone else's immigration has nothing to do with you. Someone else's rape has nothing to do with you.
None of this is true at all. We are our brothers' keepers. We are responsible for taking care of the people in our lives and the people within our community. We do this because we love them.
But instead, CFC seems to hate unwanted babies and wants to give accolades to PP for sending its abortion van near state lines where abortion is illegal.
An Illinois Planned Parenthood clinic has opened a mobile location that can travel as closely as possible to state lines so patients in nearby anti-choice states can get care. Thanks @PPSLR for helping folks access abortion by meeting them where they are!https://t.co/R6qnmZtamV

— Catholics for Choice (@Catholic4Choice) November 3, 2022
But none of this should be surprising from a group that has had this Tweet pinned since January 20, 2022.
Catholics for Choice has a message for the so-called #MarchForLife: you don't speak for us. #LiberateAbortion #AbortionIsEssential pic.twitter.com/vRiLTVN47g

— Catholics for Choice (@Catholic4Choice) January 20, 2022
---