Action Item of the Week
–
There Is still time, Pro-Life Essay Contest is On Now!
Calling students from 5th-12th grades! The Culture of Life Studies Program's Pro-Life Essay Contest is a great way to articulate your pro-life beliefs (and win some awesome prizes!). The prompts are now available, and we are accepting essays throughout the month of October (Respect Life Month).
Visit prolifeessay.com for details.
---
Week in Review
–
St. Louis Planned Parenthood Executive Nominated for 'Humanitarian' Award
The chief medical officer for the St. Louis region's Planned Parenthood was named as a finalist for the European Union's top human rights prize, the Sakharov Prize for Freedom of Thought. According to the St. Louis Post Dispatch, Dr. Colleen McNicholas was nominated along with two other women for "fighting for free, safe and legal abortion."
In a comment on the nomination, McNicholas is quoted as saying: "As far-right politicians try to ban abortion across swaths of the U.S. and internationally, I'm thankful for the European Parliament's nomination and spotlight on this critical issue of human rights. Let this be a sign to those trying to roll back access to abortion: the world is watching."
McNicholas currently works in southern Illinois where she oversees women who travel to have their babies killed via abortion.
"This story reads like comedy but it's deadly accurate: the the far-left EU is giving a Planned Parenthood human baby-killing doctor a 'humanitarian' award" said Ed Martin, executive director of ALL's STOPP. " . . . the only thing more embarrassing than the EU is the American media that reports on it and fails to point out how insane it is. But that no surprise since the media aids Planned Parenthood in hiding their self-admitted racist conduct and killing ideology. Orwell would be proud."
---
Katie Brown, director of ALL's Marian Blue Wave, wrote an op-ed commemorating the anniversary of the program. The op-ed discusses the spiritual battle against abortion and why the rosary is our most powerful weapon. The op-ed was printed by Catholic World Report. 
Susan Ciancio, Celebrate Life Magazine editor and head of CLSP, writes a weekly commentary on timely pro-life topics. This week she wrote an op-ed discussing CLSP's annual Pro-Life Essay Contest, which engages young people in writing about abortion. Read the article here. 
Susan was also a recent guest on the popular podcast, Catholic Mom. Susan joined the hosts for a conversation about how we can embrace and teach a culture of life in our homes and in society. Listen to the podcast here.
The Spring/Summer issue of Celebrate Life Magazine was recently distrributed. One of the articles features a review of the book, Adam and Eve after the Pill Revisited. The article can be found here.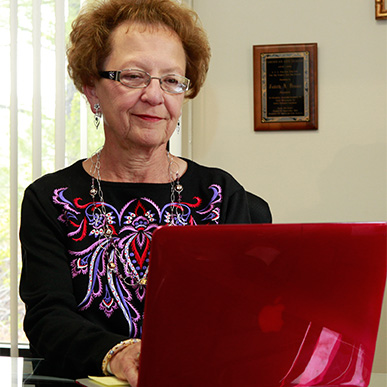 Twice a week, Judie's commentaries are distributed to an expansive media list. The list contains over 100 media outlets, such as Fox News, The Federalist, Breitbart, and The Daily Caller, among others. Judie's commentaries are each featured on the front page of ALL.org. Each commentary is also featured as a part of Judie's recurring column on Renew America.
---
Week in Review
–
Abortion Biz Claims Ending Lives Is 'Life-Saving'
Diversity is unifying.
Men can be women.
Students demanding safe-spaces back terror groups.
If these paradoxes sound familiar, then you are well versed in the bizarro language of Marxist abortion advocates. In fact, the nation's number one killer of preborn babies, Planned Parenthood, has been selling contradictions for decades — long before social media existed.  Things like "birth control is safe sex" and "abortion is healthcare." Now there's this doozy:
Abortion access is life-saving.

— Planned Parenthood Action (@PPact) October 16, 2023
Planned Parenthood and its supporters believe the ends—no matter how violent— justify the means. In this case, murdering children spares mothers from mothering.
Abortion ends a life 100% of the time.

— Catnjustme (@catnjustme) October 18, 2023
No. No it's not. It is literally, 100%, exactly the opposite; life ending.

— William MAGA Blair (@BloodWulker) October 18, 2023
For who? Certainly not the baby.

— A-Money 🇺🇸 (@monroah) October 19, 2023
October 16, 2023
In case the above is cut off, the meme reads: "Hard to swallow pills: if you are pro-abortion, you are pro-infanticide.
A procedure with a 100% fatality rate being called "life-saving", is the height of stupidity!

— spikemj8311 (@spikemj8311) October 19, 2023
We would say it's the height of satanic.