Week in Review –
October Respect Life Month Marks a Special Anniversary and Announcement from ALL; Annual Essay Contest is Back!
Tomorrow, October 1, marks the start of Respect Life Month! This week's update will give you an overview of what ALL has in store for the first post-Roe Respect Life Month.
During the first week of October, ALL's Marian Blue Wave (MBW) program will celebrate its three-year anniversary on the 7th. This program is a year-round call to Catholics to pray a weekly Rosary for the specific intentions of ending all types of abortion and shutting down all Planned Parenthood and abortion facilities.
The MBW has grown tremendously over the last three years, gaining nearly 10,000 prayer partners in all 50 states and over 31 countries globally. This powerful program has successfully reached every Catholic diocese in the United States. Over the last 18 months, MBW prayer partners have prayed for all 34 mega-Planned Parenthood facilities to permanently close their doors. Mega-facilities are those that measure more than 10,000 sq ft.
To mark the three-year anniversary of the MBW, the program is adding a new level of participation. The 'Marian Surge' will officially be adapted to the program on October 7. The 'Surge' calls on MBW prayer partners to pray for the MBW intentions, physically, in front of a Planned Parenthood or abortion facility.
Prayer partners should also carry with them images of Our Lady and ask for her intercession to shut down that specific abortion facility.
What has always made the MBW special is that a prayer partner can pray for the MBW intentions from anywhere. That will still be at the core of our program. Only now, if a prayer partner is willing and able, they are also encouraged to pray on location.
If you have not yet signed up for the MBW program, do so here! If you are already a prayer partner and would like to join the 'Surge,' or if you are already doing so, please email program director Katie Brown.
To mark the MBW anniversary and to officially kick off the 'Surge,' ALL staff will pray in front of the Downtown DC Planned Parenthood location in October.
October also kicks off the Culture of Life Studies Program's annual essay contest. The contest runs through the end of October and invites middle and high school students to submit pro-life essays for a chance to win special prizes.
The prompts, rules, and guidelines are available on the CLSP website.
---
ALL in the News

– Hugh Brown Discusses PP on Church Militant; CLM Blog Featured on LSN

This week, Hugh Brown guested on Church Militant to discuss Planned Parenthood's latest annual report. View the video interview here.

Celebrate Life Magazine editor Susan Ciancio writes a blog once a week. The blog features topics ranging from helpful Christian insight to current events. This week's blog was featured as an op-ed on LifeSiteNews.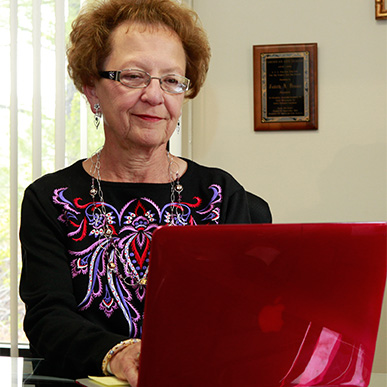 Twice a week, Judie's commentaries are distributed to an expansive media list. The list contains over 100 media outlets, such as Fox News, The Federalist, Breitbart, and The Daily Caller, among others. Judie's commentaries are each featured on the front page of ALL.org. Each commentary is also featured as a part of Judie's recurring column on Renew America.
---
Video of the Week

– Planned Parenthood Slayings Increase
Church Militant spoke with Hugh Brown, executive vice-president of American Life League, to discuss STOPP's annual report on Planned Parenthood facilities. The data shows an abortion business closing doors faster than it opens them. However, Planned Parenthood's financial data shows it continues taking in more government money, even though its community influence is in decline.
---
Action Item of the Week

– Tickets on Sale Now for Mother Teresa: No Greater Love

Tickets are on sale now for MOTHER TERESA: NO GREATER LOVE, a documentary produced by the Knights of Columbus that tells the inspirational story of one of the world's most revered saints, Mother Teresa of Calcutta. The film will be released in select theaters nationwide Monday, October 3, and Tuesday, October 4, 2022.

MOTHER TERESA: NO GREATER LOVE reveals not just who Mother Teresa was, but how her singular vision to serve Christ in the poor continues to be realized today through the religious order she founded, the Missionaries of Charity.

Fathom Events will distribute the movie, which was filmed on five continents and features unprecedented access to both institutional archives and the apostolates of the Missionaries of Charity. This is far more than a documentary film. It is at once a soaring tribute to a spiritual icon, a powerful witness of authentic Christian charity and a guidepost for all who seek hope in our turbulent times.

For more information and to view the trailer, click here.
---
Pro-Life Social Media

 –

'Deranged,' Abortionist Seeks Accolades for Providing Texas with Mangled Bodies

There's a reason why abortionists are in short supply. Legitimate physicians are not interested in killing preborn people. Those who kill for a living attempt to justify their work by describing themselves as heroes. 

Dr. Bhavik Kumar is one such abortionist. He is stuck in a state that has restricted his murder-for-hire business. So, he went before Congress—and Twitter—to praise himself.
My name is Dr. Bhavik Kumar, I'm a family med physician and a trans and abortion care provider. Today I will testify before Congress on the impacts of abortion bans because my patients deserve better and because we need to name what these bans are rooted in — white supremacy.

— Dr. Bhavik Kumar (@TXabortiondoc) September 29, 2022
A "trans and abortion care provider." That is, when Kumar isn't mutilating the bodies of preborn people, he's mutilating the genitals of born ones. The wicked Marxists running our institutions are inventing new circles of Hell that Dante couldn't fathom.
eVeRy ThInG i DoNt LiKe Is WhItE SuPrEmAcY

— Brian (@_no_name_found_) September 29, 2022
Someone who clearly doesn't know how Planned Parenthood started…

— PatriotToday (@Girl99Patriot) September 29, 2022
You poor thing. You must be losing so much money by not being able to kill babies.

Thoughts and prayers.

— El Pablo (@Paulius152) September 29, 2022
Do you identify as wacko or wacky?

— Big AL (@BigAL85029751) September 29, 2022
Deranged

— Cornelius Whitman III (@LeblancRouge) September 29, 2022
September 29, 2022
That's a lot of text to say you're a quack.

— Daniel Gump ☕️ (@DSiPaint) September 29, 2022
---