Action Item of the Week
–
Pro-Life Essay Contest is Back!
Calling students from 5th-12th grades! The Culture of Life Studies Program's Pro-Life Essay Contest is a great way to articulate your pro-life beliefs (and win some awesome prizes!). The prompts are now available, and we are accepting essays throughout the month of October (Respect Life Month). 
Visit prolifeessay.com for details.
---
Week in Review

– California AG Sues Heartbeat International for Promoting Abortion-Pill Reversal

California attorney general Rob Bonta announced in a press release last week that the state will be suing prolife groups Heartbeat International and RealOptionsfor promoting the abortion pill reversal method. 

The California statement alleges the abortion pill reversal, referred to as APR, "has no credible scientific backing, and has potential risks for patients who undergo it." The statement continues: "Given the lack of credible scientific evidence supporting APR's safety and efficacy, it is crucial that pregnant patients are provided with accurate information before deciding whether to undergo this experimental procedure. Attorney General Bonta's lawsuit, filed today in the Alameda County Superior Court, seeks to block Heartbeat International and RealOptions from falsely advertising APR as safe and effective."

Bonta claims that most women do not regret their choice to use the abortion pill. and says HBI and RealOptions spread "lies and misinformation."

"We are launching today's lawsuit to put a stop to their predatory and unlawful behavior," says Bonta. He accuses the prolife organizations of violating California's False Advertising Law and Unfair Competition Law.

Heartbeat International (HBI), which operates thousands of pregnancy resource centers around the country, responded with a statement via X, formerly Twitter. 

As of September 21, they claim they have not been served papers from the AG.

"Through our Abortion Pill Rescue Network hotline, we know that some women almost immediately regret their chemical abortion choice," says HBI. "These women deserve the right to try and save their pregnancies. No woman should ever be forced to complete an abortion she no longer wants."

The organization went on to defend APR, which requires a woman to take a large dose of progesterone to counteract the effects of the first part of the abortion pill regimen.

"All major studies show that using progesterone to counteract a chemical abortion can be effective since it's the very same hormone a woman's body produces to sustain her pregnancy."

"Progesterone has been safely used with pregnant women and their babies since the 1950s. To date, statistics show more than 4,500 women have had successful abortion pill reversals and that number grows higher each day."

On their website, HBI shares testimonies from women who changed their mind, and saved their babies with APR.

In the winter issue of Celebrate Life Magazine, author Jeff Syblik wrote a detailed exposé on what the abortion pill regimen is, how it can be reversed, and why this is a crisis in our country. 

Syblik writes, "Since the reversal of Roe v. Wade, abortion pill use has been on the rise. Although statistics regarding use since the Dobbs decision are as yet unknown, trends indicate that its use has increased. For example, according to the Austin American-Statesman, after surgical abortions were outlawed in Texas, "an international women's health advocacy nonprofit organization saw a 1,100% increase in orders for so-called abortion pills."

Abortion proponents, including Bonta, will do whatever they can to keep the abortion pill regimen on demand. Even when it means trying to silence groups like HBI that seek to save women and their babies.
---
The ALL press office released a statement on September 28, "Safe Abortion Day." Judie and Hugh Brown called out the "demonic irony" in the national day. Read the full statement here.
CLSP announced their 2023 Pro Life Essay Contest, which kicks off during respect life month. Read the full statement here.
The Spring Summer issue of Celebrate Life Magazine was recently published. One of the articles features an entry from the 2022 CLSP Pro-Life Essay Contest. The article is titled, From Abortion to Adoption.
Katie Brown, ALL director of communications, was a guest on the TV show Ladies of Another View.Katie joined the show to discuss Planned Parenthood and how they make their way into the school system. Watch the show here!
Susan Ciancio, Celebrate Life Magazine editor and head of CLSP, writes a weekly commentary on timely pro-life topics. This week she wrote an op-ed discussing abortions resuming in Wisconsin. The op-ed appeared as an exclusive on LifeSiteNews. Read it here.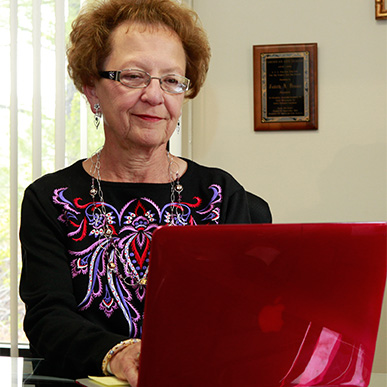 Twice a week, Judie's commentaries are distributed to an expansive media list. The list contains over 100 media outlets, such as Fox News, The Federalist, Breitbart, and The Daily Caller, among others. Judie's commentaries are each featured on the front page of ALL.org. Each commentary is also featured as a part of Judie's recurring column on Renew America.
---
Pro-Life Social Media

–

Pumpkin Patch Babies Are Here!

October is around the corner. Fall is here, temps are dropping, and pumpkins are ripe.  So, let's visit the pumpkin patch again and see which newborns are enjoying their first autumn!