Action Item of the Week
–
Pro-Life Essay Contest is Back!
Calling students from 5th-12th grades! The Culture of Life Studies Program's Pro-Life Essay Contest is a great way to articulate your pro-life beliefs (and win some awesome prizes!). The prompts are now available, and we are accepting essays throughout the month of October (Respect Life Month).
Visit prolifeessay.com for details.
---
Week in Review

– Wisconsin Resumes Abortions, Emphasizing the Need for a Federal Personhood Amendment

In Wisconsin, abortions have resumed following a ruling from a judge that deemed an 1849 abortion ban invalid.

Following the overturn of Roe vs. Wade, the 1849 law which banned "feticide" in the state, kicked in automatically making abortions illegal in the state. However, in July, according to the AP, Dane County Circuit Judge Diane Schlipper said the legal language in the ban does not use the term "abortion," so the law only prohibits attacking a woman in an attempt to kill her unborn child.

"There is no such thing as an `1849 Abortion Ban` in Wisconsin," the judge wrote. The outcome of the July ruling allows medical abortions to resume in the state until the case makes its way to the Wisconsin State Supreme Court.

The state has resumed abortions after the 15-month hiatus. Over the last year, Planned Parenthood and abortion advocates have done everything in their power to ferry abortion-minded women from Wisconsin to bordering states. As we mentioned in a previous PLTW, these state-by-state bans do not eradicate abortion so much as they just move murder across state lines.

The only way we stop abortion and moving murder across state lines is by enacting a federal personhood amendment that guarantees the total protection of pre-born lives.

Pro-Life Wisconsin, an American Life League Associate Partner for Life, wrote to its supporters that it "will fight for the enforcement of our current abortion ban [and] will continue to change hearts and minds through social media, billboard campaigns, educational outreach, support of pregnancy resource centers, and sidewalk counseling in front of 

Susan Ciancio, Celebrate Life Magazine editor, wrote in a commentary this week: "We know it can be immensely difficult to fight this battle day after day and to not feel like we're making any progress." Ciancio continued: "The harder we fight, the louder pro-aborts scream, "my body, my choice." They shout to wear us down, but their shouts should only motivate us to strengthen our resolve. They prey on children to gain new followers, but their predatory behaviors should only motivate us to educate children from the time they are small and to have important discussions with them about the sanctity of life."
---
The Spring Summer issue of Celebrate Life Magazine was recently distributed. One of the feature articles highlights the organization Let Them Live, which seeks to help moms figure out life's logistics so they can choose life for their babies. Read the full article here!
Susan Ciancio, Celebrate Life Magazine editor and head of CLSP, writes a weekly commentary on timely pro-life topics. This week she wrote an op-ed discussing abortions resuming in Wisconsin; the op-ed appeared as an exclusive on LifeSiteNews. Read it here.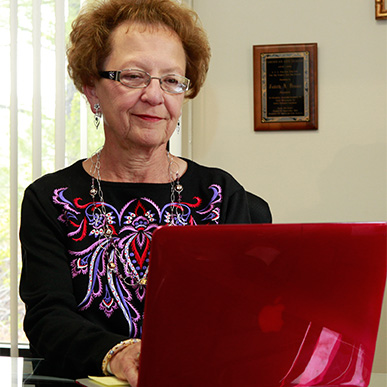 Twice a week, Judie's commentaries are distributed to an expansive media list. The list contains over 100 media outlets, such as Fox News, The Federalist, Breitbart, and The Daily Caller, among others. Judie's commentaries are each featured on the front page of ALL.org. Each commentary is also featured as a part of Judie's recurring column on Renew America.
---
Pro-Life Social Media

–

Presidential Contenders Show They Are Not Serious About the Killing

A federal regulation to limit the killing of preborn children to 15 weeks is back in the political news again. President Donald Trump was asked his opinion on Florida's inactive 6-week ban, signed into law by Governor Ron DeSantis earlier this year.
NEW: Trump says he will compromise with Democrats on abortion so that they're nice to him: "Both sides are going to like me."

Then he says it's "a terrible thing" babies with heartbeats are protected in Iowa, Florida, and South Carolina.@RonDeSantis will NEVER sell out… pic.twitter.com/8c5zpGhVjW

— DeSantis War Room 🐊 (@DeSantisWarRoom) September 17, 2023
Soon after, the press solicited DeSantis for a response to Trump's comment:
Florida Gov. DeSantis responds to former Pres. Trump calling his six-week abortion ban a "terrible mistake."

He discusses his views on immigration, abortion, the 2024 election and more tonight on @ABCNewsLive Prime with @LinseyDavis at 7PM ET. https://t.co/j6uIINNpL3 pic.twitter.com/rmHqzVzgzi

— ABC News Live (@ABCNewsLive) September 20, 2023
It's a sad state of affairs when supposed allies of the pro-life movement are willing to negotiate the lives of preborn children. Fighting for a child's personhood doesn't appear to be anything they'll put their signature to. Instead, they put their fingers to the winds of public polling and ask what people are willing to tolerate. When the 2024 primaries roll around next spring, pro-life advocates will once more be faced with candidates who take pragmatic rather than principled approaches to protecting preborn children.
How did it get this way? Simple. We're not serious about the killing.  Watch: