Action Item of the Week
–
New CLSP Lesson on Unconditional Love and Respect out Now!
ALL's Culture of Life Studies Program has debuted its newest lesson, "Unconditional Love and Respect for Everyone: St. John Bosco."
In this lesson, students will learn about the life of St. John Bosco and how he created a home and school for young boys who had nowhere to go and no one to care for them. Through stories about his lessons and his life, students will learn to reflect on potential prejudices they have toward certain people based on their appearances, behaviors, or financial status. They will be challenged to think about how their own choices can have a lasting positive impact when they treat all people with respect.
Use this lesson in a religion class. Recommended for middle school and older.
Your purchase of this 16-page digital download includes:
Overview of St. John Bosco's life
Lecture notes about the importance of caring for those who feel unwanted, unloved, or disregarded
A-Z Game; optional activity/writing instructions
Find the NEW lesson linked here!
---
Week in Review

– Planned Parenthood Funneled $20 Million into Failed Ohio Special Election – Reminds us That Abortion is NOT a Political Issue

On Tuesday, Ohioans flocked to the polls to vote in the state's special election that would have raised the threshold of support for state constitutional amendments from 50% to 60%.

The initiative failed, with voters opting to keep the threshold needed at 50%.

This was brought to the polls to fight a Planned Parenthood-funded initiative set to hit the ballot this November in Ohio. The proposed constitutional amendment would enshrine abortion into the state's constitution.

While the fight in Ohio is certainly far from over, pro-aborts are using the election results to create momentum for the ballot in November, with Planned Parenthood leading the charge.

In fact, leading up to the special election, Planned Parenthood outspent pro-lifers 5 to 1 in advertising and awareness campaigns. This is truly a David and Goliath situation.

"Planned Parenthood and its allies reportedly spent almost $20 million in Ohio to mislead voters which was more than five times as much as pro-lifers," says ALL's STOPP director. "They will do it again in other states in 2024. Meanwhile, the US Congress is considering a bigger budget that will continue to fund Planned Parenthood with our tax dollars. It must be stopped."

This doesn't stop with Ohio. Pro-aborts and Planned Parenthood are using Ohio as a testing ground. If Planned Parenthood's evil initiative is successful in Ohio, they are set to attempt the same thing in 30 states in 2024.

"As it stands today, Planned Parenthood — the nation's #1 abortion provider — is prepared to spend tens of millions of dollars forcing these abortion/transgender amendments in over 30 states in 2024," says ALL executive vice president Hugh Brown. "Just in time to help swing the presidential elections (or so they think)."

We cannot allow these evil constitutional amendments to sweep our nation.

This also serves as a reminder that abortion is not a political issue. Politics can certainly aid in protecting lives, but abortion is ultimately a spiritual battle of good versus evil.

"The Ohio debacle teaches a valuable lesson about ballot initiatives: setting rules about how a state constitution can be manipulated with words does not work when the question at hand is killing innocent people," says ALL president, Judie Brown. "As is always the case, politics is not about babies and babies are not political issues."

Spread the word as much as you can about what Planned Parenthood is doing in Ohio. And please pray for the pro-lifers in Ohio and around the nation who are fighting to stop this initiative in its tracks. As always, please continue to pray fervently for an end to abortion and its evils.

The fight is far from over!

—————————————

Hugh Brown was a guest on the Relevant Radio show Trending with Timmerie this week. Hugh and Timmerie discussed brain death as a culture-of-life issue. Listen to the show here.

Hugh was also a guest on The Simple Truth with Jim Havens, founder of The Pro-Life Men's March. Listen to the show here.

Hugh interviewed with American Family News on Planned Parenthood's seedy government funding. Read the article here.

Susan Ciancio, Celebrate Life Magazine editor and head of CLSP, writes a weekly commentary on timely pro-life topics. This week she wrote an op-ed entitled, "Keep Planned Parenthood's transgender grooming away from our children." The op-ed appeared as an exclusive on LifeSiteNews. Read it here.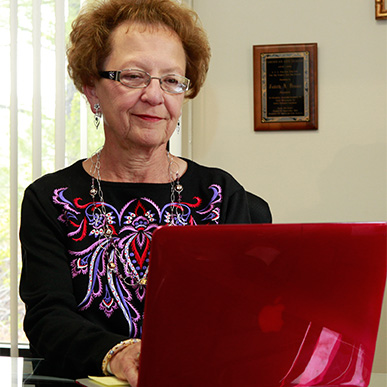 Twice a week, Judie's commentaries are distributed to an expansive media list. The list contains over 100 media outlets, such as Fox News, The Federalist, Breitbart, and The Daily Caller, among others. Judie's commentaries are each featured on the front page of ALL.org. Each commentary is also featured as a part of Judie's recurring column on Renew America.
---
Pro-Life Social Media
–
'Brain Death' Is about to Be Redefined
American life League spent a great deal of time this week talking with several media outlets. A rundown is available in the In the News section.
One of those interviews with Relevant Radio covered the move to redefine the mythical brain death. Saying someone appears to be brain dead has little to do with empirical data and more to do with subjective opinions based on external observations. It's a deadly, serious topic of which everyone should be mindful.
Below, Hugh Brown visits Trending with Timmerie to discuss the efforts to redefine brain death.