Action Item of the Week
–
New CLSP Lesson on Unconditional Love and Respect out Now!
American Life League's Marian Blue Wave is asking you to join Ohio in prayer this Sunday. Although we are not all physically in Ohio, that doesn't mean we cannot rally with them in prayer from wherever we are!
This Sunday, August 6, Ohioans are hosting a prayer rally to defeat an evil ballot imitative set for this November that would enshrine abortion into the state's constitution. The first step in taking down the ballot is encouraging all Ohioans to show up on Monday, August 7, to vote "YES" to changing the percentage of the vote needed from 50 percent to 60 percent. This means Planned Parenthood will have a slighter chance of passing the abortion initiative come November.

Here is what we need you to do:

Date: Sunday, August 6, 2023

Time: 3 pm ET

What: From wherever you are, pray a rosary for Ohio and their fight against abortion in their state.

If you would like to attend in person, find the event details here.
---
Week in Review

– Catholic College Unapologetically Pays for Students' Abortions and Transgender Services

Pro-lifers in Ohio are organizing a "Rosary Rally" this Sunday on the Feast of the Transfiguration to fight abortion in the state. It will be hosted by Bishop Joseph Strickland, celebrity actor Jim Caviezel, and former Planned Parenthood worker, turned pro-lifer, Abby Johnson.  

National Catholic Register reported on the event, noting it is one of the biggest prayer rallies since Roe was overturned.  
Organizers of the "Rosary Rally" in Cincinnati hope to encourage all Christians in Ohio to vote "Yes" on Issue 1 on Aug. 8, to raise the threshold to change the state Constitution from a simple majority to 60%. Issue 1 is part of a fight culminating this November over a ballot measure that would enshrine abortion in the Ohio Constitution and limit parents' legal right to consent to what procedures are done on their children; critics say the amendment would remove the parental-notification requirement for minors who want to have an abortion or so-called sex-change operation.
The rally comes in response to a ballot measure that would enshrine abortion into Ohio's constitution.
According to the Register, "Abortion groups, including Planned Parenthood and the American Civil Liberties Union (ACLU), are pouring money into Ohio through advertisements and celebrities urging a "No" vote on Aug. 8 to supposedly "protect the constitution," knowing that if the threshold is raised, it will weaken the chance of enshrining abortion into the state Constitution."
In response to the Rosary Rally in Ohio, American Life League's Marian Blue Wave program sent an urgent request to its email list. The program boasts about 10,000 prayer partners around the globe.
"I am asking you to join Ohio in prayer this Sunday," stated Katie Brown Marian Blue Wave director. "I know we are not all physically in Ohio, but that doesn't mean we cannot rally with them in prayer from wherever we are!"
Almost immediately, prayer partners from around the world responded "Yes!" to the urgent request, with some explaining they have dealt with similar ballot measures in their own states.
The Rosary Rally starts at 3 pm ET. Please join in prayer from wherever you are.
If you are located near Cincinatti, Ohio, and would like to attend in person, you can find all the details on the event page here.
—————————————
This week, Katie Brown was a guest on Molly Smith's show From the Median. Katie discussed Planned Parenthood's most obscene and gross marketing schemes. The list of marketing schemes, compiled by Brown and ALL's STOPP program staff, was featured in articles this week by The Stream and The Daily Signal.
Recently, Hugh Brown was a guest on the popular show In the Market with Janet Parshall. Hugh discussed the Planned Parenthood CEO Salary report, compiled by STOPP staff earlier this summer.
Susan Ciancio, Celebrate Life Magazine editor and head of CLSP, writes a weekly commentary on timely pro-life topics. This week she wrote an op-ed entitled, "Abortion has darkened the mind to all manner of violence against children." The op-ed appeared as an exclusive on LifeSiteNews. Read it here.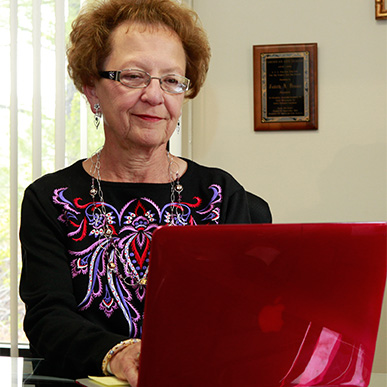 Twice a week, Judie's commentaries are distributed to an expansive media list. The list contains over 100 media outlets, such as Fox News, The Federalist, Breitbart, and The Daily Caller, among others. Judie's commentaries are each featured on the front page of ALL.org. Each commentary is also featured as a part of Judie's recurring column on Renew America.
---
Pro-Life Social Media
–
WAPO: Abortion Bans Cause Parenthood
Occasionally this column features the insane claims the abortion profiteers make on social media (e.g., "Abortion saves lives," "Good Catholics get abortions," "God loves abortionists"). This week, we get this headline from Washington Post abortion reporter Caroline Kitchener.
Brooke, a teenager in Texas, ran up against a new abortion law when she got pregnant.

Now, she and her husband, Billy, are parenting their twin girls and struggling to hold it together. https://t.co/DIsypux6S7

— The Washington Post (@washingtonpost) August 2, 2023
"An abortion ban made them teen parents." Does the Washington Post not know how human reproduction works?
From the piece:

When Brooke met Billy at a skate park in Corpus Christi, Tex., in May 2021, she could not have predicted any piece of the life she was now living. She'd been gearing up for real estate school, enjoying long days at the beach with her new boyfriend. Then she found out she was three months pregnant. And because of a new law, she could no longer get an abortion in Texas. The closest clinic that could see her was in New Mexico, a 13-hour drive away.
She gave birth to Kendall and Olivia six months later.
Funny how that works. When you can't kill the children, you force them into being . . . alive.
If they didn't have the babies, Brooke and Billy both concede that they probably wouldn't still be together. Their teen romance would have flamed and faded, remembered by a few Instagram posts and the pink-wheeled skateboard Billy chose for Brooke at the skate shop by the bay.
Now, with two children, they are permanently linked.
By "linked" she means they are parents to two girls. Does this author have something against children?

Oh.
Savvy Twitter/X users could see through the Washington Post propaganda.
"Mommy, how are babies born?"

"Through abortion bans, Sweetums."

— 🫃🏼💉🇺🇦Hollaria Briden, Esq. & Ally (@HollyBriden) August 2, 2023
I'm pretty sure it was coitus that made them teen parents. But I'm no biologist… 😏

— Daniel Perez (@danielpereztwo) August 2, 2023
Just like a particular Supreme Court justice.
So to be clear WaPo opinion is that those babies would be better off dead?

— FatOldCouchWarrior (@FOCW_Jetski) August 2, 2023
Yes. Otherwise, what is the point of this article?
Another grand example "societal decay"

"Let's blame state legislation, take no accountability for our own actions that is a result of society glorifying sleeping around and then making the child the burden of your poor decisions."

— Lucy Riles (@LucyRiles) August 3, 2023
We didn't kill all the poors, so some of them struggle now. We didn't kill all the handicapped people, and some of those folks struggle now, too.

The value of a human life isn't determined by whether or not you think they'll struggle in the future, tho.

— The Mustachioed James (@HiThere144) August 2, 2023
Abstinence works every time it is used.

— Debra Ann (@Forrdebb) August 2, 2023
Interesting point. Why is the supposed abortion ban at fault and not, say, "Classroom sex education's failure to condemn sex outside of marriage made them teen parents."?
While inadvertent from the WAPO, this is a fantastic piece on why life is a GOOD thing. Look at those beautiful kids!

— The Socratic Daily (@SocraticDaily) August 2, 2023