Action Item of the Week
–
New CLSP Lesson on Unconditional Love and Respect out Now!
ALL's Culture of Life Studies Program has debuted its newest lesson, "Unconditional Love and Respect for Everyone: St. John Bosco."
In this lesson, students will learn about the life of St. John Bosco and how he created a home and school for young boys who had nowhere to go and no one to care for them. Through stories about his lessons and his life, students will learn to reflect on potential prejudices they have toward certain people based on their appearances, behaviors, or financial status. They will be challenged to think about how their own choices can have a lasting positive impact when they treat all people with respect.
Use this lesson in a religion class. Recommended for middle school and older.
Your purchase of this 16-page digital download includes:
Overview of St. John Bosco's life
Lecture notes about the importance of caring for those who feel unwanted, unloved, or disregarded
A-Z Game; optional activity/writing instructions
Find the NEW lesson linked here!
---
Week in Review

– Biden Military Advisor Calls Abortion 'Sacred Obligation'

Senator Tommy Tuberville (R-AL) is blocking every top-level military promotion and nomination so long as the Biden administration continues to pay travel for members of the US military seeking abortions.

The reason why? The Biden administration is enforcing a policy which pays members of the US military for their travel to get an abortion in order to maintain military readiness.

This week, National Security Council spokesman John Kirby stated to the press:

"Our policies, whether they're diversity, inclusion, and equity or whether they're about transgender individuals who qualify physically and mentally, deserve to be able to [serve] with dignity. Or whether it's about female service members – one in five – or female family members being able to count on the kinds of health care and reproductive care [abortion] specifically that they need to serve," Kirby said.

"That is a foundational, sacred obligation of military leaders across the river. I've seen it myself. And it matters because it says we're invested in you, because you are being willing to invest in us. You're investing your life, your family's livelihood with us. We owe you that back in return," he said.

In response to this, ALL executive vice president Hugh Brown sent out an urgent message to ALL supporters. In his message, Hugh stated, "the message from the Biden administration is clear: Unless women are willing to murder their babies, women cannot serve their country".

"What sort of Orwellian nightmare is that?", Hugh continued.

But to double down as if abortion were "a foundational, sacred obligation" of our men and women in uniform?
Is abortion why Washington shivered at Valley Forge?
Is this why men fought at Gettysburg?
Is abortion the reason why our young men stormed the beaches of Normandy and Okinawa?
Is abortion why our sons and daughters fought in Iraq and Afghanistan after 9/11?
"What sort of sick and twisted people are working in the Biden White House today?!", concluded Brown.
—————————————
To discuss the Planned Parenthood "Hall of Shame", ALL director of communications Katie Brown was invited back to One America News Network's show Tipping Point with Kara McKinney. The show aired live on OAN last Monday night at 9pm. Watch a recording of the show here.
Susan Ciancio, Celebrate Life editor and head of CLSP, writes a weekly commentary on timely pro-life topics. This week she wrote an op-ed entitled, "Failure to stand up for the babies results in more dead babies". The op-ed appeared as an exclusive on Catholic World Report. Read it here.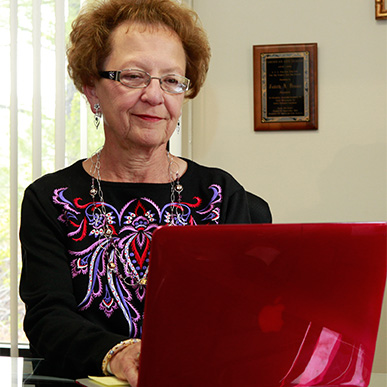 Twice a week, Judie's commentaries are distributed to an expansive media list. The list contains over 100 media outlets, such as Fox News, The Federalist, Breitbart, and The Daily Caller, among others. Judie's commentaries are each featured on the front page of ALL.org. Each commentary is also featured as a part of Judie's recurring column on Renew America.
---
Pro-Life Social Media
–
Planned Parenthood Saves Democracy
The president of Planned Parenthood wants the nation's largest killer of children to be seen as an American hero. You see, according to PP, mothers prepared for the killing of their preborn children is saving democracy.
Planned Parenthood's President says abortion saved democracy.

Listen to our interview with @alexismcgill on this week's Person of the Week https://t.co/MHS6b4La3n pic.twitter.com/vatw7l138W

— TIME (@TIME) July 20, 2023
The only thing abortion saves is Planned Parenthood's bottom line. Its CEOs stuff their pockets with cash while sending pregnant mothers home to deliver a dead baby. America would be a safer place without Planned Parenthood.
Abortion has nothing to do with democracy.

— Jo (@Joycejo1926) July 20, 2023
Yep…Saving democracy with eugenics was kind of Sanger's whole point lol

— Abri (@mm77atl) July 20, 2023
Did Baal write this?

— Scaly Mike (@TengarShepard) July 20, 2023