Action Item of the Week
–
New CLSP Lesson on Unconditional Love and Respect out Now!
ALL's Culture of Life Studies Program has debuted its newest lesson, "Unconditional Love and Respect for Everyone: St. John Bosco."
In this lesson, students will learn about the life of St. John Bosco and how he created a home and school for young boys who had nowhere to go and no one to care for them. Through stories about his lessons and his life, students will learn to reflect on potential prejudices they have toward certain people based on their appearances, behaviors, or financial status. They will be challenged to think about how their own choices can have a lasting positive impact when they treat all people with respect.
Use this lesson in a religion class. Recommended for middle school and older.
Your purchase of this 16-page digital download includes:
Overview of St. John Bosco's life
Lecture notes about the importance of caring for those who feel unwanted, unloved, or disregarded
A-Z Game; optional activity/writing instructions
Find the NEW lesson linked here!
---
Week in Review

– STOPP Releases Planned Parenthood 'Hall of Shame'; PP Offers Gift Cards for Completing 'Sex Ed Camp'

This week, ALL's STOPP International released a "Hall of Shame" of some of Planned Parenthood's most outrageous marketing schemes, all targeted at a perversion of life and Christianity.

Some of their most outrageous and offensive stunts include:
When the goal of your business is to make a profit from destroying preborn infants, nothing is too obscene or disgusting to use in the attempt to achieve that aim. It sounds awful—and it is.
In fact, just this week Planned Parenthood North Central States announced it's hosting the three-week S'MORE camp, which stands for "science-based, medically accurate, open-minded, responsible (sex) education." Fox News reports that the program is open to teens as young as 13 years of age.
As an incentive, Planned Parenthood is offering $100 and $150 gift cards to children who participate.
Nothing is off limits for Planned Parenthood, especially your children.
—————————————
To discuss the Planned Parenthood "Hall of Shame," ALL director of communications Katie Brown was invited back to One America News Network's show Tipping Point with Kara McKinney. The show aired live on OAN Monday night at 9pm. Watch a recording of the show here.
Susan Ciancio, Celebrate Life Magazine editor and head of CLSP, writes a weekly commentary on timely pro-life topics. This week she wrote an op-ed about the movie The Sound of Freedom. Read it on The Stream at stream.org/sound-of-freedom-opens-eyes-to-atrocities-against-children.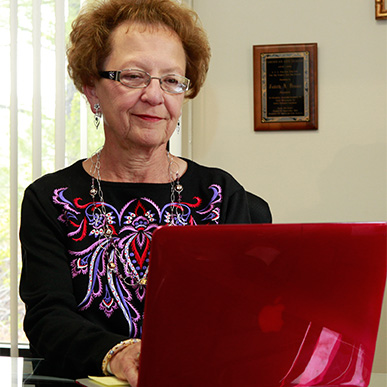 Twice a week, Judie's commentaries are distributed to an expansive media list. The list contains over 100 media outlets, such as Fox News, The Federalist, Breitbart, and The Daily Caller, among others. Judie's commentaries are each featured on the front page of ALL.org. Each commentary is also featured as a part of Judie's recurring column on Renew America.
---
Pro-Life Social Media
–
Should We Stop Talking About 'Abortion'?
Some folks call it "The 'A' Word." For those who obfuscate, it is reproductive choice. Then there are advocates so comfortable with the word "abortion" that it rolls off their tongues as if it's no different than a tooth extraction. This is what abortion advocates want—to remove the stigma of killing a preborn child.
Perhaps then it is time we talk less about the procedure and more about its victims.