Week in Review –
Roe v. Wade OVERTURNED; After Failing to Open in Brighton, PP is Blocked by Pro-Lifers AGAIN. This Time in Henrietta, NY
This morning on the Feast of the Sacred Heart of Jesus, the Supreme Court overturned Roe v. Wade in a landmark decision, returning the decision on abortion back to the states.
Justice Alito writes, "We hold that Roe and Casey must be overruled. The Constitution makes no reference to abortion, and no such right is implicitly protected by any constitutional provision, including the one on which the defenders of Roe and Casey now chiefly rely—the Due Process Clause of the Fourteenth Amendment."
Striking down Roe ends a terrible injustice and reminds us that we have senselessly lost more than 63 million lives due to this unjust law. But let me be clear, this doesn't end abortion.
Now is the time to roll up our sleeves and get back to work.
American Life League has a plan in place for how we will proceed now that Roe is gone. I'd like to share it with you:
Plan for going forward:
ALL will continue to work for the total protection of the human person:
a. From creation to death
b. Without exception or compromise
ALL will continue to work for the total abolition of Planned Parenthood
ALL will continue to encourage people to pray the Rosary for an end to all abortion
ALL will continue to work to create a culture of life through education
ALL will work for a Personhood Amendment
This is our plan for the future, as ALL builds on the last 40 some years of hard work for the pre-born. Now more than ever, we must work to protect life and educate young people regarding the value and dignity that each of us deserves.
Take a moment today to thank God for this legal victory, and ask Him to guide ALL and the pro-life community going forward.
We will undoubtedly face hate and violence going forward, but we must take courage, as we continue to lead with love and the truth of life.
Next, we have some good news coming out of an upstate New York town.
The residents of Henrietta, NY raised their voices to stop Planned Parenthood from opening an abortion mill in their town.
If you follow our PLTW regularly or read ALL's Celebrate Life Magazine, you might remember a story early this year of the tenacious pro-lifers in Brighton, NY who stopped Planned Parenthood dead in its tracks.
A group called Brighton Residents Against Violence (BRAVE) assembled to stop Planned Parenthood, who was planning to open an abortion mill in Brighton, NY. BRAVE coupled with the pro-life group Reprotection to use strategic tactics like door-to-door campaigns, town hall meetings, and speaking with local business owners, which all succeeded in keeping PP out of Brighton.
On January 10, 2022, BRAVE received word that PP had terminated their lease with the building they had planned on using. That was when PP then set their sights on the town of Henrietta.
Local station NBC News 10 reported that the Planned Parenthood of Central & Western New York (PPCWNY) CEO Michelle Casey, stated the location switch was due to economic reasons, "We were originally looking for space in the Brighton-Henrietta area and we identified a location in Brighton to put a building, but they decided they were going to have to completely demolish the building and rebuild it. And so the cost escalation from just remodeling to completely demolishing and building the building made it cost-prohibitive for us to move in there."
Maybe PPCWNY wasn't aware of BRAVE keeping them out of Brighton, or they refuse to acknowledge it. Either way, the citizens of Henrietta followed in suit, successfully baring PP from their town.
According to NBC News 10, on June 22nd, the Henrietta Town Board voted 3-2 to deny the application for a permit to establish a new Planned Parenthood abortion mill within the town.
At the town meeting, representatives from both sides of the abortion fight spoke up but ultimately the night ended with a win for the babies in Henrietta.
The facility would have offered both chemical (pill) abortions and surgical abortions.
With Brighton and now Henrietta crossed off the list of possible locations for Planned Parenthood, we will keep our eyes and ears open for their next possible NY target.
---
ALL in the News

– CLM Blog Details How Pro-Lifers Can Win Over Violent Pro-Abortionists

Once a week, ALL's Celebrate Life Magazine posts an editor's blog on its website. The content can range from helpful advice to deep dives into current events. This week's blog shows how pro-lifers can and should persist in the face of hate and evil. The article was featured as an exclusive by LifeSiteNews.

The bi-monthly STOPP Report was released last Wednesday. The report featured a new article on the abortion fight by interim STOPP director Rita Diller.

Every Friday, ALL executive vice president Hugh Brown hosts a talk-radio show on the Radio Maria USA network. The show is a continuance of Jim Sedlak's Pro-Life Activism from Creation to Death and can be heard live every Friday at noon (ET). Each show features an update on what is happening in the pro-life world and frequently guests will appear on the show to provide first-hand updates and experiences.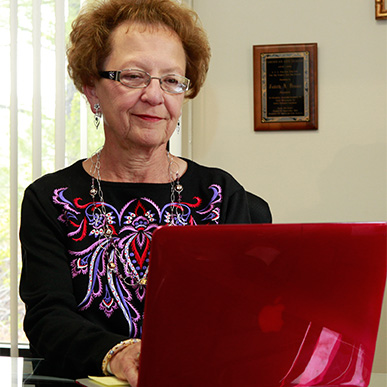 Twice a week, Judie's commentaries are distributed to an expansive media list. The list contains over 100 media outlets, such as Fox News, The Federalist, Breitbart, and The Daily Caller, among others. Judie's commentaries are each featured on the front page of ALL.org. Each commentary is also featured as a part of Judie's recurring column on Renew America.
---
Video of the Week

 – Media Research Center's fascinating montage
Ever since the SCOTUS leak indicating an overturning of the Roe decision decriminalizing abortion violence, advocates for the murder of preborn children have increased their attacks against pro-life pregnancy centers and churches. Their thirst for destruction on the eve of a court decision gets little coverage in dinosaur media.  The Media Research Center has compiled a fascinating montage of local news channels reporting the acts of domestic terrorism. Don't expect to see these stories on national news; it would have to be an abortion store for that to happen. 
The leftist media refuse to name pro-abortion terrorists' group, "Jane's Revenge"https://t.co/vSNKkbhctz pic.twitter.com/LShiBfNLoM

— NewsBusters (@newsbusters) June 23, 2022
---
Action Item of the Week

–

Pro-Life Education? Yes, please!

No matter what happens with Roe, we cannot deny the fact that society needs life- affirming education now more than ever. That's where the Culture of Life Studies Program, or CLSP as we like to call it, comes in.

The Culture of Life Studies Program provides Catholic pro-life home and classroom materials, resources, and trainings to educators, schools, and dioceses equipping them to help younger generations bring an end to abortion and other threats against human beings, preserve the sanctity of marriage, and restore the kingdom of heaven on earth.

Our vision is to create a world in which God's word is resolutely proclaimed and willingly embraced, the institutions of sacramental marriage and family are protected and fostered, and all human life is treated with respect, dignity, and love from the moment of creation until death.

For more information and to view available teaching materials, visit the CLSP website here.
---
Pro-life Social Media

 –

Today is the Feast of the Sacred Heart of Jesus.

His Heart will triumph over all pride, injury, and injustice. Let us turn to His Most Sacred Heart and ask for His Mercy, that all preborn children will soon be granted protection in all 50 states. 
month of the Sacred Heart of Jesus

Victim for our sins, have mercy on us pic.twitter.com/D4iGp3v8AA

— Elena (@omnialnchristo) June 1, 2022
The Sacred Heart: The Love We Need. Let God love YOU! pic.twitter.com/Y8zLY7oKgd

— Foundation of Prayer for Priests (@praying4priests) June 22, 2022
The celebration of the Feast of the Sacred Heart begins TOMORROW, the vigil. Here is how to prepare:

1. Visit the Blessed Sacrament early in the day
2. Spend time in recollection before the B.S., reciting the Rosary, and doing other devotions

👇🏼 pic.twitter.com/0b2cYX4j4y

— Alberto, Traditionalist, Restorationist❤️‍🔥 (@FlatCath) June 23, 2022
Novena al Sagrado Corazón de Jesús
Día 1: "Te entrego mi corazón, Jesús, para que seas Tu quien le quites la sequedad y la tibieza". pic.twitter.com/HAn5cFS8wA

— pati.te (@patite3) June 16, 2022
Oh blood and water which gushed fourth from the heart of Jesus as a fount of mercy for us I trust in you Sacred Heart of Jesus have mercy on me♥️💙🙏🏻 pic.twitter.com/sXaYczM6b7

— Helen (@seabrezzie) June 17, 2022
---