Action Item of the Week
–
Tomorrow, Hugh Brown to Speak at the National Men's March
Hugh Brown, ALL executive vice president, will be a guest speaker at this year's National Men's March to Abolish Abortion.
The National Men's March to Abolish Abortion and Rally for Personhood is officially set for Saturday, June 3, 9AM-12PM, in Albany, NY.
The Men's March calls for men to "get off the sidelines and stand up for the full federal protection of the preborn without exception."
Men will gather at 9AM outside the Planned Parenthood killing center (855 Central Avenue, 12206), where they will begin their march 2.6 miles to the New York State Capitol for the rally.
Women are invited to meet the march at the NYS Capitol at 10:45AM and join the rally (East Capitol Park, 82 Washington Avenue, 12210).
All participants are then invited to a post-rally luncheon and retreat at Our Lady of Martyrs Shrine in Auriesville (136 Shrine Road, 12072), where there will be a special guided tour of the sacred grounds, a Eucharistic Holy Hour with confessions available, and a 4PM Vigil Mass.
The evening before, on June 2, there will be a Men's Retreat Night at the Shrine from 6-9PM in preparation for the events on June 3.
For more information, please visit themensmarch.com.
---
Week in Review

– STOPP to Release 2023 Report on Planned Parenthood CEO Compensation Showing Exorbitant Executive Salaries and Racial Disparity

STOPP is poised to release our latest research report detailing the ever-rising exorbitant compensation of Planned Parenthood CEOs compared to the average US worker. It provides detailed statistics that will be very useful in pro-life efforts to expose the abortion giant in local, state, and national battles.

The breaking report is based on the latest information available as of March 2023. Here is a brief preview of a few of our eye-opening findings.

Planned Parenthood affiliates
The average compensation for a CEO at Planned Parenthood rose from $237,999 in 2015 to $317,564 in 2020 (a 33.4% increase in five years). Compare that to the average wage for US workers in 2020, which was $55,629—a 15.6% increase in five years.
The total compensation paid to all Planned Parenthood affiliate CEOs increased from $13.3 million in 2015 to $16.8 million in 2020—a 26.3% increase.
Racism and compensation inequity
Of the 53 Planned Parenthood CEOs, only four were black.
The lowest paid CEO was a black woman. She was paid $124,045, while the highest paid affiliate CEO, a white woman, was paid $616,926.
We were able to identify only three Hispanic CEOs.
A mere 13% of Planned Parenthood affiliates' CEOs are non-white.
Read our 2020 report on Planned Parenthood racism here, where we quote Planned Parenthood repeatedly admitting and confirming its racism. Our 2023 Planned Parenthood racism report will be released soon!
Our upcoming report on Planned Parenthood CEO compensation will provide one more level of proof that at Planned Parenthood the rich get richer—while the poor get abortions.
ALL's 2023 Report on Planned Parenthood CEO Compensation is projected to be released later this week. Look for a link to the full report on our website and in the June 14 edition of the Wednesday STOPP Report!
—————————————
Planned Parenthood recently announced more than 100 national layoffs, almost a month after they released their Annual Report. Rita Diller, interim STOPP director, broke down the connection between the layoffs and the rise in abortion pills in an op-ed for the Catholic World Report.
The bi-monthly Wednesday STOPP Report was released this week to a list of several thousand pro-life advocates. The report can be found online here.
Susan Ciancio, Celebrate Life editor and head of CLSP, writes a weekly commentary on timely pro-life topics. Her most recent piece was published by Catholic World Report on the anti-Catholic hate culture.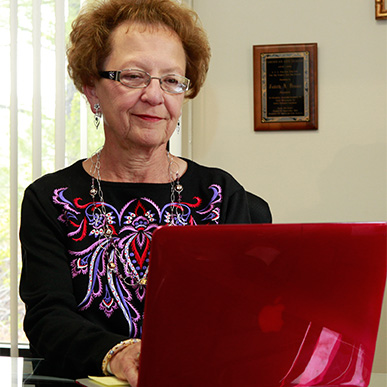 Twice a week, Judie's commentaries are distributed to an expansive media list. The list contains over 100 media outlets, such as Fox News, The Federalist, Breitbart, and The Daily Caller, among others. Judie's commentaries are each featured on the front page of ALL.org. Each commentary is also featured as a part of Judie's recurring column on Renew America.
---
Pro-Life Social Media
–
Planned Parenthood Abandons 'Women's Rights Issue' for 'People's Rights Issue'
Planned Parenthood used to push the idea that pro-life advocates were waging a War on Women.™ Then the alphabet mafia adopted transgender ideology, and like that, the war was canceled. Women aren't the only ones getting pregnant anymore. Transgender men, aka women pretending to be men, get pregnant, too. So now it's a "people's rights issue."
When it comes to your abortion, any reason is the right reason. Telling your abortion story is important, and the more we talk about this essential form of health care, the more normalized it becomes.

Thank you for sharing, Lucky. Full version here: https://t.co/lC43YeAcMS pic.twitter.com/wRM4f7qIiN

— Planned Parenthood (@PPFA) May 31, 2023
True. Advocates for dead children are so used to the term it isn't controversial any longer.
Abortion is a medical intervention specifically designed to cause the death of a child.

It is not healthcare. It is murder.

No reason is a right reason.

— Jenna Ellis 🐊🇺🇸 (@JennaEllisEsq) May 31, 2023
I was a Democratic voter my entire life and fully supported funding PP because good family planning should, in theory, prevent a lot of unwanted pregnancies and abortions.

But now I'm done. This is antiscientific and you're shamelessly pushing a radical political agenda. This…

— Storm (@stormrobinson) June 1, 2023
Why does this man need to have a voice about women?

— Whip (@WhipSpoon) June 1, 2023
Maybe it is supposed to be a "people with uteri issue."
"Any reason is the right reason." That is some mindset…

— Brett (@Texan__Pride) May 31, 2023
That's the mindset of moral relativism.
Pro-life advocates ought to abandon conversations about abortion because it puts emphasis on the procedure. Instead, we need to focus the conversation around preborn-child killing. Watch our explainer below: