Action Item of the Week
–
Hugh Brown's Keynote Speech Available Free Online
Hugh Brown, American Life League executive vice president, recently presented as a keynote speaker at Bringing America Back to Life in Ohio. Hugh gave an inspiring talk on having faith in the face of fear.
His talk is available free on American Life League's YouTube page.
Hugh, along with ALL's other speakers, is available to travel to your community to speak on pro-life topics.
Individuals and groups looking to educate, inform, and activate around building the culture of life in their communities can call upon American Life League. In addition to our excellent resources, we offer programs and presentations designed to inform, inspire, educate, and activate you and your community.
American Life League speakers are in high demand, yet we strive to be as available and cost-effective as possible for pro-life groups and conferences of all types. Call our office with any questions or requests.
---
Week in Review

– Planned Parenthood Brags about Murdering 1,025 Babies a Day

Relentless.

Those are the words that greet you in Planned Parenthood's 2021-2022 Annual Report. They leave little to the imagination: Planned Parenthood is relentless about baby killing.

So much so that in the last year, the abortion giant snuffed out the lives of 374,155 babies. Which, as STOPP interim director Rita Diller says, is the second highest number in the organization's history. You will hear people touting that abortions dropped 2% in the last year, and some will even try to claim that as a victory, but do not be fooled. Planned Parenthood murders 1,025 babies every single day. That is no victory.

PP also brags about its push on sex education with the following statistics from their online presence:
2.4 million "education" video views
1 million sessions on decision-making quizzes
154,000 conversations with "live health educators"
204,00 conversations with its sex-ed chat robot "Roo"
200 million visits to its main website
Rita Diller notes that Planned Parenthood Federation of America sent its affiliates an additional $49.2 million last year for sex education in schools and communities. And, as Diller notes, you would think all this focus on sex-ed would significantly lower abortion rates. Quite the opposite. By teaching kids about sex without "consequence," Planned Parenthood is securing their customer base.
The annual report gives a look into the financial gain over at the so-called non-profit. Last year, PP raked in an astonishing $694.9 million in private contributions and bequests, which accounts for 36% of their total revenue. They raked in another $670.4 million in government funding, accounting for 35% of total revenue.
The report lists their overall profit as $204.7 million, termed "excess revenue over expense," since the corporation is organized as a non-profit.
STOPP's Diller is currently working on the most recent Planned Parenthood Affiliate CEO Salary Report, which will shed even more light on the abortion giant's fixation on turning a profit.
The report is expected in early May 2023.
—————————————
Hugh Brown was recently a guest on Relevant Radio's Trending with Timmerie. The pair discussed the recent news on the abortion pill. Listen to the full show here.
Susan Ciancio, Celebrate Life editor and head of CLSP, writes a weekly commentary on timely pro-life topics. Her commentary this week on transgenderism was published by Catholic World Report.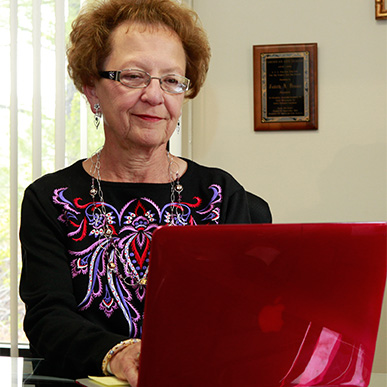 Twice a week, Judie's commentaries are distributed to an expansive media list. The list contains over 100 media outlets, such as Fox News, The Federalist, Breitbart, and The Daily Caller, among others. Judie's commentaries are each featured on the front page of ALL.org. Each commentary is also featured as a part of Judie's recurring column on Renew America.
---
Pro-Life Social Media
–
How to Properly Shut Down an Abortion Facility
When an abortion store closes, it is not because a state legislature passes a pro-life law restricting access. If that were true, we would see a domino effect after the first abortion facility shut down. So, what is the cause? Killing preborn children is not a political issue like immigration or gun control; it is an absolute evil that requires supernatural weaponry. Thus, when pro-life advocates direct their prayer and fasting toward the shutting down of a particular killing center, demons flee.
Katie Brown joins the Catholic Mindset podcast to discuss the Marian Blue Wave, the rosary, and the urgent need to engage in supernatural warfare.