Action Item of the Week
–
WATCH AND SHARE: Help Us Defeat Abortion in Ohio
Last week we asked you to join us in prayer every day at 7:14 am and 7:14 pm to help defeat abortion in Ohio.
Ohioans are facing an impending ballot initiative in the state that would make abortion legal for any reason at any time, as well as take away parental rights on culture of life matters.
Cleveland Right to Life has formed the new group, "Protect Women Ohio" (PWO), dedicated to stopping this initiative dead in its tracks.
If you are an Ohio citizen, we encourage you to reach out to PWO and inquire about ways to get involved with this important project.
American Life League has pledged to help Cleveland Right to Life in any way we can, and we humbly ask you, our dedicated readers, to do the same.
PWO has produced this new video to spread the word on this dangerous initiative. Watch, share, and spread this video all around:
---
Week in Review

– DOJ Charges Two More For Attacking Pro-Life Center

Biden's Department of Justice has charged two anarchists with violating the FACE act for deliberately vandalizing a Pregnancy Resource Center in Florida. This comes after conservatives have demanded answers from the DOJ after nearly 100 pro-life groups were targets of violence last year.

In January of this year, the DOJ charged two people with vandalizing a Florida PRC, and just this week, they pressed charges against two more individuals involved in the same incident.

According to The Daily Signal, Gabriella Oropesa and Annarella Rivera allegedly worked with radical Antifa activists Caleb Freestone and Amber Smith-Stewart to attack and vandalize a pregnancy resource center in Winter Haven, Florida, with the spray-painted messages "YOUR TIME IS UP!!" as well as "WE'RE COMING for U" and "We are everywhere."

According to the DOJ, pregnancy centers in Hollywood, Florida, and Hialeah, Florida, were also targeted.

The charges against these attackers come as a shock, considering nearly 100 pro-life centers have been attacked during the last year and, so far, only two individuals have been charged. Yet the DOJ has charged at least 26 pro-life people for violating the FACE Act in 2022.

In just the last week, the Heritage Foundation and Advancing American Freedom filed a lawsuit against the DOJ, accusing them of failing to provide them with documents requested through the Freedom of Information Act. According to the Catholic News Agency, the documents requested include all records and internal DOJ communication related to crimes against pro-life pregnancy centers and churches. The requests also include copies of all communications between the DOJ and the Domestic Policy Council, or the Executive Office of the President, related to investigations of these crimes.

The lawsuit accuses the DOJ of failing to act on vandalism against pro-life groups across the nation.

—————————————

This week, Hugh Brown was a guest on Always Right Radio with host Bob Frantz. The interview will be available soon on ALL's website.

Susan Ciancio, Celebrate Life editor and head of CLSP, writes a weekly commentary on timely pro-life topics. Her commentary this week was published by The Stream and discussed having courage in modern America.

Celebrate Life, ALL's quarterly pro-life magazine, recently mailed its Winter 2023 issue. Judie Brown's Pro-Life Basics article tackles suffering, and more specifically, why the world rejects suffering.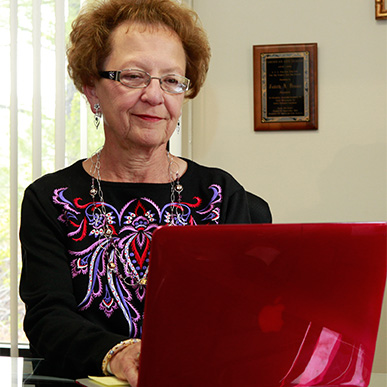 Twice a week, Judie's commentaries are distributed to an expansive media list. The list contains over 100 media outlets, such as Fox News, The Federalist, Breitbart, and The Daily Caller, among others. Judie's commentaries are each featured on the front page of ALL.org. Each commentary is also featured as a part of Judie's recurring column on Renew America.
---
Pro-Life Social Media
–
The Sex Book for Children That Won't Go Away
Parents of public-school children are getting angrier by the day. It isn't because the reading and math assignments are getting harder for their kids; if only that were true. Teachers and the administrators who assign sex curriculum are introducing explicit text and images that typically put groomers in jail, had they been shown to children at a playground. Since sex classes are maliciously labeled as "education," parents are ill-prepared for the day their first-grader comes home with graphic depictions of masturbation and sodomy.
One of those "education" books is It's Perfectly Normal by Robie Harris. It's been around for decades, and Planned Parenthood once distributed it to children outside of the classroom. Today, it can be found inside the classroom and libraries of grade schools. Nearly 15 years ago we profiled this book on the "American Life League Report" after jail wardens refused to let inmates view it.