Week in Review

– Ex-Wife of Amazon Founder Donates Millions to Planned Parenthood Right after PP Sued Missouri

This week, it was announced that MacKenzie Scott, ex-wife of Amazon founder Jeff Bezos, donated a substantial $9 million to Planned Parenthood in the St. Louis and southwest Missouri region.

In a statement, Ms. Scott said she wants to help women and girls, as "only a tiny fraction of global humanitarian assistance today is given directly to local and national organizations, and to organizations focused on the disproportionate challenges experienced by women and girls."

Of course, the irony here is that Planned Parenthood actively preys on women and girls, encouraging them to murder children, while keeping a steady influx of cash lining their pockets.

I guess that's Ms. Scott's idea of charity.

This hefty donation comes right after Planned Parenthood announced it was suing the state of Missouri.

The most recent Wednesday STOPP Report details how, in mid-March, Planned Parenthood sued the state of Missouri in an effort to force the state to continue reimbursing what it defines as "healthcare." The lawsuit alleges that the state of Missouri acted outside the law when the state voted to defund Planned Parenthood.

The abortion chain claims that the state is acting in an unconstitutional manner by appropriating zero tax dollars to the abortion giant. The bottom line would appear to be that Planned Parenthood is committed to convincing everyone that its services—many of which result in the death of preborn babies and the maiming of women—are healthcare. The facts contradict the narrative.

Most importantly, abortion kills people. Each abortion robs a human being of his life and is intrinsically evil. In addition, many forms of contraception can take the lives of preborn babies during their first few days of life.

Planned Parenthood is arguing that the state of Missouri cannot deny funding based on the fact that its facilities commit abortions. A recent news report states, "Planned Parenthood leaders argued that the change will hurt Missourians' access to health care, but the abortion chain does not provide much health care. Former CEO Leana Wen said its 'core mission' is abortion, and its own annual reports show that the few actual health services that it does provide, such as birth control, cancer screenings and sterilizations, have been dropping steadily in recent years, while its abortion numbers have been increasing."
---
ALL in the News

– Hugh Brown Comments on Judge Brown Jackson's SCOTUS Confirmation; The Bi-Monthly 'STOPP Report' Is Sent to Thousands

This week, Hugh Brown, ALL executive vice president, gave an interview with The Wanderer on Planned Parenthood's demented condom "ice cream truck" and its various anti-life agendas.

Hugh also interviewed with American Family News regarding comments from Judge Brown Jackson's SCOTUS confirmation hearing. Brown Jackson stated she could not define "woman," could not define when life begins, and could not state when equal protections for life begin.

The bi-monthly Wednesday STOPP Report was published on Wednesday, March 23. The report features a new "news round-up" style of print, with reports of various pro-life happenings around the country. Some of the more notable stories include Planned Parenthood receiving hundreds of thousands from HHS, a pro-life app for teens, and the new SCOTUS nominee that Planned Parenthood loves.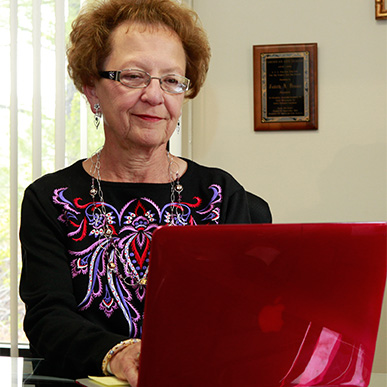 Twice a week, Judie Brown's commentaries are distributed to an expansive media list. The list contains over 100 media outlets such as Fox News, The Federalist, Breitbart, and The Daily Caller, among others. Judie's commentaries are featured on the front page of ALL.org. Each commentary is also featured as a part of Judie's recurring column on Renew America.
---
Video of the Week

– We Can't Say 'Late Term' Abortion

The American College of Obstetricians and Gynecologists proposes a national policy in the practice of its field of medicine. Recently, ACOG published a terminology bulletin that instructs abortion violence providers on how to talk the talk without sounding like you're pro-life.
---
Action Item of the Week

– On Sale Now! Get Your Lenten Reflections for 2022

ALL's Culture of Life Studies Program's 49-page daily Lenten reflection booklet focuses on the gifts of the Holy Spirit.

Each day's entry begins with a Bible verse that discusses one of the gifts of the Holy Spirit. We then offer a brief reflection of this verse. After that, we write a short biography of the saint of the day and explain how that saint used the gifts of the Holy Spirit to build a culture of life. We follow that up with suggestions for how you can use this example to build a culture of life in your own home or community. Finally, we provide a suggestion for a short activity that you can partake in to further your understanding or knowledge of Church history or teaching.

God's greatest gift to us was Christ's death and resurrection. This redemptive act was for you, for me, and for all of us so that we could spend eternity with Him.

To order the Lenten booklet, visit the CLSP store online here.

This Lent, let us help you grow closer to God and grow stronger in faith.
---
Pro-life Social Media

– Biden's pick for SCOTUS is no surprise. She's a woman. She's black. Those were Biden's primary qualifications.
If those are all the qualities necessary for sitting on the highest court in the land, then it doesn't matter how ridiculous Judge Ketanji Brown Jackson sounds when refusing to answer fundamental questions like, "What is a woman?" and "When does life begin, in your opinion?"
SENATOR: "When does life begin, in your opinion?"

JACKSON: "Senator, um… I don't know." pic.twitter.com/CCIlP6wekt

— LifeNews.com (@LifeNewsHQ) March 23, 2022
Nominees don't want to be caught in senators' linguistic traps. Divulging one's opinion on the beginning of human life exposes their willingness to ignore conscience when so many abortion groups have their support. Such judges will protect their reputations before protecting the inherent rights of others.
Disgusting how she laughs. What the hell is she laughing at?

— Will Granger (@jumaryteacher) March 23, 2022
How in the world can a prospective Supreme Court Justice not know the 6th grade biology lesson about sperm + egg = embryo = first stage of new human life. I think she does know, but recognizes that the Roe decision hinged on ignorance of that question.

— John D. Ferrer (@John_D_Ferrer) March 23, 2022
So she defers to biologists when asked what a woman is, but not on this crucial part of reproductive science 🤔.

— Ⓥ Chadz 4 Tradz Ⓥ (@thechuckernator) March 23, 2022
You see, she's not an embryologist.
Not qualified for any court

— tplars26 (@tplars26) March 23, 2022
Shameful

— Dayton Right to Life (@daylife72) March 23, 2022
Being that she's a judge, couldn't she make a judgment of when a human being's life begins?
Deep down everyone knows when life begins, the only difference is that she doesn't want to admit it because it would destroy her world view and she would have to acknowledge the humanity of the unborn.

— Charles E. Bright (@CharlesEBright) March 23, 2022