Action Item of the Week
–
WATCH AND SHARE: Help Us Defeat Abortion in Ohio
Last week we asked you to join us in prayer every day at 7:14 am and 7:14 pm to help defeat abortion in Ohio.
Ohioans are facing an impeding ballot initiative in the state that would make abortion legal for any reason at any time, as well as take away parental rights on culture of life matters.
Cleveland Right to Life has formed the new group, "Protect Women Ohio" (PWO), dedicated to stopping this initiative dead in its tracks.
If you are an Ohio citizen, we encourage you to reach out to PWO and inquire about ways to get involved with this important project.
American Life League has pledged to help Cleveland Right to Life in any way we can, and we humbly ask you, our dedicated readers, to do the same.
PWO has produced this new video to spread the word on this dangerous initiative. Watch, share, and spread this video all around:
---
Week in Review

 – Planned Parenthood Racism Exposed Again as PP of Greater New York Is Sued by Its Second-In-Command Executive

This week in review is the headline article from the bi-monthly Wednesday STOPP Report, giving an update on the racism deeply rooted within Planned Parenthood.

One of the nation's largest and wealthiest Planned Parenthood affiliates and some of its top officers are being sued by their own chief operating officer for a multitude of racial discrimination claims.

The affiliate, Planned Parenthood of Greater New York, was formed in 2019 through a merger of five Planned Parenthood affiliates with $103.9 million in aggregate annual income. The affiliates operated 28 Planned Parenthood facilities when they merged.

In the latest lawsuit, filed March 7, 2023, PPGNY chief operating officer Samuel Mitchell is suing his employer for unrelenting, unlawful, discriminatory practices. According to the lawsuit, Mitchell is the highest ranking African American male in the history of PPGNY. As a self-described older, black, African American man—who is also an ordained Christian pastor with a disability that causes speech problems—Mitchell alleges that he has been victimized by race, gender, age, religious, and disability discrimination in violation of federal, state, and New York City laws. The lawsuit is intended "to shine a light on the discriminatory and retaliatory employment practices that permeate the organization, and bring justice to Mr. Mitchell."

Mitchell's lawsuit points to PPGNY CEO Wendy Stark and Andrea Hagan, board treasurer, as the leaders of the discriminatory, racist campaign against him that he says marginalized him and eroded his authority and respect among fellow high-level PP employees and others.

Included among the slew of allegations was religious discrimination. Mitchell points out that when PP executives found out he was an ordained Christian minister, he began being micromanaged.

One must wonder what in the world someone who claims to be Christian and an ordained minister is doing placing himself second in command at one of the largest and richest baby-killing corporations in the nation—an organization that targets the black population at that! Planned Parenthood, in his opinion, was obviously not impressed but very distressed that a black, Christian minister was employed in a position that gave him charge over three-fourths of its workforce.

Tracing the 106-year history of PPGNY through its predecessor organization, the complaint says that Mitchell is "the first black, African American male on PPGNY's executive leadership team." The discriminatory practices and harassment prevailed, he says, even though he has made significant accomplishments at PPGNY as COO "successfully managing 75% of PPGNY's workforce."

Prior discrimination complaints

This is not the first dance with racial discrimination claims from employees of Planned Parenthood. In October 2022, former Planned Parenthood employee Nicole Moore filed a lawsuit against Planned Parenthood Federation of America, saying that Planned Parenthood routinely discriminated against African American employees and those who complained about the discrimination. Moore, a black woman, said that when she complained nicely about the "inequitable distribution of work, she was falsely accused of being negative, angry, difficult to work with, and chastised for her 'tone'"—accusations she says are untrue of her but comport with "well-trafficked stereotypes about black women."

According to the complaint, "Planned Parenthood executives then proceeded to thwart Moore's ideas, sabotage her projects, and subject her to unfounded disciplinary measures that were clearly intended to silence her complaints." She referred to the moves as retaliatory and was summarily fired.

Reaching back to 2020, we find more evidence of internal racism at Planned Parenthood. STOPP's founder Jim Sedlak wrote:
[In June 2020] employees of Planned Parenthood of Greater New York made public an open letter . . . to their board of directors documenting the internal racism of their Planned Parenthood affiliate and their president/CEO, Laura McQuade.

This was followed by a supporting statement . . . from employees of Planned Parenthood Great Plains documenting similar internal racism in their own affiliate under the same president/CEO. . . . [Following employee complaints, McQuade] was removed from their affiliate and given the same job at PPGNY. . . .

[Her] compensation went from . . . $226,499 in 2017 [at PPGP] to . . . $428,321 with PPGNY in 2018. [Note: McQuade's compensation had risen to over $490,000 in 2020, according to the latest available IRS reporting form.]
As we revealed in our report on Planned Parenthood and racism in 2020, multiple affiliates as well as Planned Parenthood Federation of America have admitted that the very roots of Planned Parenthood, through its foundress Margaret Sanger, are deeply rooted in racism and eugenics.
ALL Report: 'PP's Racism . . . In Their Own Words'
In November 2020, American Life League published a research report entitled "Planned Parenthood's Racism . . . In Their Own Words" documenting the statements made by 19 Planned Parenthood affiliates operating in 33 states admitting PP's racism. In making these statements, the affiliates referred to their organizations as being guilty of white supremacy, structural racism, implicit bias, and systemic racism. Planned Parenthood of Greater New York, as we reported then, was one of the affiliates that admitted its racism.
PPGNY said in its admission:
"The removal of Margaret Sanger's name from our building is both a necessary and overdue step to reckon with our legacy and acknowledge Planned Parenthood's contributions to historical reproductive harm within communities of color," said a board chair at PPGNY. Dr. Lynn Roberts, a member of a PPGNY internal initiative to address racism, said: "I am heartened by the decision by PPGNY to rename its Manhattan Health Center. . . . I am even more encouraged that this symbolic gesture is also accompanied by a deeper commitment to take even bolder steps toward institutional transformation. . . . May this organization's realization of these mandates serve as a guide to other organizations embarking on becoming anti-racist organizations not only in name, but in practice."
Instead of becoming less racist, it appears that PPGNY has opened the door, by its own admissions, to a growing list of lawsuits. Per the lawsuits, its current operations still reflect the deep biases of the past.
It doesn't stop at the affiliates who have admitted racism, however. Once again quoting our 2020 Planned Parenthood racism report, the problem is magnified at the national level:
Finally, Planned Parenthood Federation of America conducted a study of racism within the national office. The results (See Appendix I) were predictable, but sad. The national office (which does not operate any medical centers) is filled with internal racism. The organization is filled with racism and white supremacy from top to bottom. Yet, it claims to be friends of the minority communities.
At that time, black employees made up about 18% of PPFA's 556 employees. The employees themselves said they did not expect Planned Parenthood to implement any changes.
What does the future hold?
It looks like the future holds lots more lawsuits for racism against the abortion giant. PP has admitted systemic racism and has failed to remedy it, so history will keep repeating itself. We fully expect that Planned Parenthood will continue to try to hide the relentless racism these employees are reporting firsthand, insisting instead that PP is working for the betterment of the minority communities it targets. In fact, PP's entire business model is fueled by racism and rebellion against God. Targeting black and other low-income areas with population control is what Planned Parenthood is all about.
—————————————
This week, Hugh Brown was welcomed back onto Relevant Radio's show Trending with Timmerie. The pair discussed the current state of abortion and defending the family. Listen to the show here.
Susan Ciancio, Celebrate Life editor and head of CLSP, writes a weekly commentary on timely pro-life topics. Her commentary this week was published by Catholic World Report, covering World Down Syndrome Day.
Celebrate Life, ALL's quarterly pro-life magazine, recently mailed it's Winter 2023 issue. One of the new articles gives a first-hand story about abortion, but also with redemption and forgiveness. Read the full story here.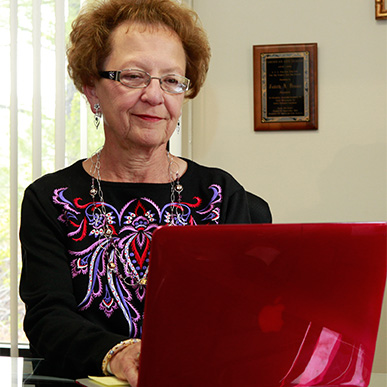 Twice a week, Judie's commentaries are distributed to an expansive media list. The list contains over 100 media outlets, such as Fox News, The Federalist, Breitbart, and The Daily Caller, among others. Judie's commentaries are each featured on the front page of ALL.org. Each commentary is also featured as a part of Judie's recurring column on Renew America.
---
Pro-Life Social Media
–
'I'm 'Bout to Kill It', Young Mother Lip Syncs Moments Before Abortion
Much of the pro-life movement insists that when it comes to preborn child killing, mothers are victims, not perpetrators. They want abortion bans to prohibit women from any culpability in the murder of their children, despite the fact that the majority of killings happen in the mothers' homes rather than an abortion store.
It's hard to defend the position that pre-/post-abortion women are victims when mothers take to social media to stir up controversy. Killing for clicks doesn't sound like victimhood; it's exploitation, and one young mother appears to be celebrating the imminent murder of her preborn child.
Twitter, sorry!👇

Woman Sings Song About Killing Her Baby Right Before Getting an Abortion. pic.twitter.com/6IhECE91Zz

— 🔥⭐️Edwin⭐️🔥 (@Edwin07011) March 21, 2023
Mothers know very well the child they carry is an innocent human being. By mocking abortion on TikTok/Twitter/Instagram, they mine social media for thousands of "Likes" to bury their shame.    
No matter what side of the debate you are on… there's a world of difference between getting an abortion, and celebrating it.

— GibberOZ (@GibberOZ) March 21, 2023
Celebrating it is how they destigmatize it. 
Sick

— PonchoZoho (@PonchoZoho) March 21, 2023
They know it's murder. They pretend it's not.

— DrNormanFlemming (@DrNormanF) March 21, 2023
But, but, but, I thought it was not alive???? 🤔🤔🤔

— Sig Hawk (@sighawk8) March 21, 2023
Sometimes, in their mocking, they reveal what they really think. 
What is making you happy now is going to make you cry later mark these words 🤷‍♂️🤔💯💯🙏🙏

— Douglas Cox (@bighoss4211) March 21, 2023
She knows and acknowledges she is killing her baby.

— Tinypossum8 (@tinypossum8) March 21, 2023
Everyone has to answer for their choices now, later and at the end of time.

— Lab Nine (@LabNine2) March 21, 2023
Really don't even know what to say. So I think I will just pray for that girl and her baby.

— B-Rock (@Bartlar49) March 22, 2023
Pray for repentance. Pray for conversion. Pray that this isn't real.