Action Item of the Week
–
Prepare for Lent with the NEW 2023 Lenten Reflection Booklet
When we are confirmed, the Holy Spirit bestows upon us the gifts of wisdom, understanding, knowledge, counsel, fortitude, piety, and fear of the Lord. These seven gifts help us as we strive to strengthen our relationship with Him.
To help us reflect on these gifts, the Culture of Life Studies Program has created a Lenten reflection booklet that focuses on these gifts of the Holy Spirit.
Each day's entry includes a Bible verse, a reflection, and a short biography of a saint who lived the meaning of that gift. We follow that with suggestions for how you and your family can use this saint's example to build a culture of life in your own home or community. 
Join us this Lent as we grow in faith and strengthen our families! The Lenten reflection booklet is linked here.
---
Week in Review

 – Planned Parenthood Attempts to Erase 'Women' from Medical Terminology; Satanic Temple Opens Abortion Clinic; 20 State Attorneys General Send a Warning to CVS and Walgreens

This week, Fox News reported that the Planned Parenthood Vermont Action Fund, one of Planned Parenthood's political arms, has called for the elimination of the term "women" from their "healthcare advocacy."

According to Fox News, in a TikTok video, the Planned Parenthood entity called for an end to terms associated with womanhood such as "feminine," "women" and "female," and instead suggested we refer to women as "people with uteruses."

Ladies, are you offended yet?

The social media posts go on to list the ways in which we can all eliminate feminine terms from our vocabulary and offers what can only be described as a lesson in what not to do.

It said:
"Women's healthcare" should be referred to as "reproductive healthcare."

"Women's choice" should be "a person's choice."

"Women's right" should be referred to as a "Human right."

"Feminine hygiene products" should be referred to as "Menstrual products."

It adds that the term "Female anatomy" should not be used. Instead, the terms "ovaries" and "vagina" should be used.
If the ladies reading this were not offended before, surely, they are now. I know I am.
As interim STOPP director Rita Diller states, "Calling for the elimination of the word 'women' from women's healthcare is one of Planned Parenthood's more bizarre attempts directed toward eliminating the nuclear family."
Diller continues, "If a person has a uterus, that person is obviously a biological woman. You can't get any more basic than that. Women have babies, men don't. Healthcare for a woman who is attempting to transition to be a man while pregnant is still women's healthcare."
Also this week, and buckle up for this one, the Satanic Temple has opened an abortion facility aimed at offering "religious abortions" in the name of Justice Samuel Alito's mother, as a form of mockery.
The facility in New Mexico will offer telehealth abortions by mailing abortion pills.
The topic of mailing abortion pills has been covered heavily in the news recently as CVS, Walgreens, and now Rite Aid have all said they will comply with the FDA regulation to dispense the deadly drugs.
In response to this, the Attorneys General in 20 US states have signed letters to these companies reminding them of the laws in their respective states, all of which do not allow the drugs to be sent through the mail.
The AGs have warned the companies that legal action will be taken against them if these pills are mailed in their states, stating, "We emphasize that it is our responsibility as State Attorneys General to uphold the law and protect the health, safety, and well-being of women and unborn children in our states. Part of that responsibility includes ensuring that companies like yours are fully informed of the law so that harm does not come to our citizens."
---
Rolling Stone magazine interviewed American Life League executive vice president Hugh Brown at the March for Life. RS covered the annual March in Washington, DC, and spoke to Hugh about where he sees the fight against abortion headed post Roe. Read the full article here.
Susan Ciancio, Celebrate Life editor, writes a weekly op-ed often featuring current cultural events with a fresh Catholic perspective. This week's article was a response to Kamala Harris' remarks about the March for Life. Read the article here.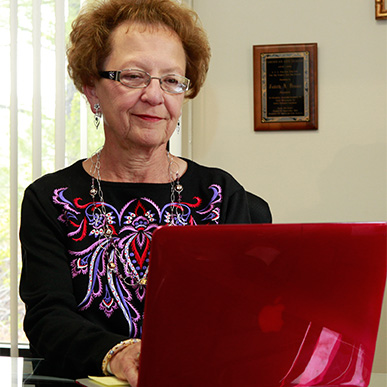 Twice a week, Judie's commentaries are distributed to an expansive media list. The list contains over 100 media outlets, such as Fox News, The Federalist, Breitbart, and The Daily Caller, among others. Judie's commentaries are each featured on the front page of ALL.org. Each commentary is also featured as a part of Judie's recurring column on Renew America.
---
Pro-Life Social Media
–
Honoring Those with Special Needs this February
At the start of February, Bishop Joseph Strickland of the Diocese of Tyler, TX, called for us to pray for repentance, especially with regard to the violations against the sanctity of life, reminding us to respect and honor those with special needs.  
During February let us pray for repentance especially with regard to the violations against the sanctity of life. Let us live the sanctity of life during February by especially focusing on the sanctity of those with special needs. They are a treasure of innocence among us. pic.twitter.com/k5Wrnd22Wl

— Bishop J. Strickland (@Bishopoftyler) February 1, 2023