Week in Review – 
Planned Parenthood Finally Released Its Annual Report—on the Same Day Queen Elizabeth II Died
Planned Parenthood Federation of America has finally released its 2020-2021 Annual Report, which has been expected since January.
They posted the report on September 8, coincidentally the same day the world was abuzz with the passing of Queen Elizabeth II. It comes as no surprise that Planned Parenthood would try to bury their long-anticipated report in the midst of this global news.
With almost all its healthcare services in decline, Planned Parenthood increased its abortion business to an all-time high of 383,460. That's 29,589 more lives taken by the abortion giant than the previous reporting period and over 55,000 more than 2015. In the six years from 2015 through 2020, PPFA's annual reports show that it has taken the lives of over two million babies by abortion.
With 19 "services" other than abortion listed in the PPFA report, 15 showed declines.
Breast care dropped by more than 55 percent from the last report, while the number of female sterilizations increased by 45 percent.
PPFA's customer base shrunk from 2.4 million, where it has held for the past five years, down to 2.16 million. Despite the loss of customers and services, its income increased from $1.6 billion to $1.7 billion. Thirty-seven percent of its income represented taxpayer dollars in the form of government reimbursements and grants. At the end of the year, Planned Parenthood showed a profit (income minus expense) of $133.7 million dollars.
We often warn of Planned Parenthood's cultural influence at home and abroad. This annual report explains why we should worry: "PPFA provided script review, legal guidance, media training, and filming locations for two groundbreaking 2020 films about the abortion access crisis in the U.S., in addition to collaborating on abortion and sexual health stories in many popular TV shows. This work means that popular media treats these stories with nuance, compassion, and realism in ways that change culture and reduce stigma." (Emphasis is in PPFA report.)
In addition, PP brags about its Business for Birth Control campaign, where it says it "grew to engage 28 companies, and the deep partnerships . . . built laid the groundwork for companies to take decisive action when access to reproductive health care, including abortion, is threatened."
The report also brags of PP's success in targeting the Black and Latino youth populations through TikTok and other social media.
Planned Parenthood seeks to impose abortion and sexual license worldwide and seizes every opportunity to do so. Its income continues to grow as its abortion business flourishes and its customer base shrinks. This annual report is yet another wake-up call. It is time to STOP Planned Parenthood!
See Detailed Statistics of Planned Parenthood's Last Five Years
---
ALL in the News

– The Washington Stand Highlights STOPP's Analysis of the PP Annual Report; Judie Brown Comments on Lindsay Graham's Proposed Law; Hugh Brown a guest on In the Market with Janet Parshall

Rita Diller, STOPP interim director, issued a statement following the release of PP's annual report. The statement was featured in an article by The Washington Stand and was reposted by Pregnancy Help News.

Lindsay Graham announced his plans for a 15-week national abortion ban. This so- called "pro-life" announcement was rebuked by Judie Brown in a statement.

This week, Hugh Brown was a guest on the radio show In the Market with Janet Parshall. Hugh discussed the disturbing rise in DIY abortions. Listen to the full show here.

Celebrate Life Magazine editor Susan Ciancio writes a blog once a week. The blog features topics ranging from helpful Christian insight to current events. This week's blog was featured as an op-ed on LifeSiteNews.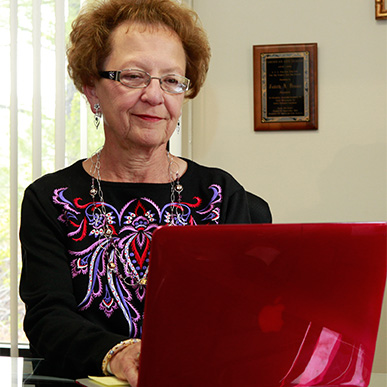 Twice a week, Judie's commentaries are distributed to an expansive media list. The list contains over 100 media outlets, such as Fox News, The Federalist, Breitbart, and The Daily Caller, among others. Judie's commentaries are each featured on the front page of ALL.org. Each commentary is also featured as a part of Judie's recurring column on Renew America.
---
Video of the Week

– Faith Is Not Meant to Be Private
Apostates like Joe Biden and Nancy Pelosi have gone on record to say they don't want to impose their beliefs on others. Meanwhile, they impose their secular, pro-abortion beliefs on others. If Christ and His Church are necessary for salvation, then why withhold the truths of the faith to themselves? Aren't the Church's teachings worthy of everyone? Here's a 60-second explainer:
---
Action Item of the Week

 –

The Pro-Life Essay Contest Is Back!!

Calling all middle and high school kids! The Culture of Life Studies Program is sponsoring a pro-life essay contest in October!

What an amazing way to grow in faith! What an amazing way to grow as a human being!

Due to high demand and because we know how important it is to hone the ability to articulate pro-life beliefs, we have brought back the contest!

This year, our contest is just for middle and high schoolers. There will be two age categories (middle school is 5th through 8th grade, and high school is 9th through 12th grade) with one prompt for each category.

We will post the prompts, the rules, the prizes, and all the details in late September on our website, and we will send out email reminders and post on social media at that time. Students will then have all of October to write and submit their essays.

Why October? October is Respect Life Month, so we can't imagine a better way to celebrate a respect for life than to share the truths of life with your children or students.

Join us!
---
Pro-Life Social Media

 –

Senator 'Literally' Calls for Arms against Pro-Life Americans

Mazie Hirono, the Senate Democrat from Hawaii, isn't fighting for the right to a dead baby with rhetoric and policymaking. She squawked on the Senate floor and demanded a "call to arms"—"literally"—against whom she perceives as a threat to all women.
Sen. @maziehirono: Fighting the pro-life movement "is literally a call to arms in our country." pic.twitter.com/JCtAwMpzE1

— Tom Elliott (@tomselliott) September 14, 2022
Legislators on Capitol Hill are free to threaten violence and intimidation so long as their party affiliation begins with a D. Republicans, on the other hand, get wall-to-wall coverage for saying mean things to their colleagues. Hirono's Democratic privilege will get her off the hook in the event someone literally takes her advice and shoots up a pro-life pregnancy center.
It's (D)ifferent.

— Sour Patch Lyds (@sourpatchlyds) September 14, 2022
Can someone please explain to me the obsession of the left to murder children. I don't get it.

— Keith. (@hipkeith) September 14, 2022
Sounds a bit like incitement to me…

— MAGA American Small Town Chick⬛❤🇺🇲⬛ (@ejc9029) September 14, 2022
Sounds domestic terroristy.

— Kelkat (@Tweetytweeter63) September 14, 2022
She gets a pass bc she plays for the "right" team. Anyone else and someone in a dark suit is knocking on your door.

— Steve (@sfsmith1001) September 14, 2022
Im old enough to remember when people called this sort of thing stochastic terrorism.

— Kip "$.16" Hooker (@TheVitaminPress) September 14, 2022
So angry they can't kill babies with impunity.

— JayJay McMaster, CD (@tantrumblue1) September 14, 2022
They get so upset when they can't murder innocent defenseless children.

— Enjoying Inflation yet? (@FJBidet) September 14, 2022
---