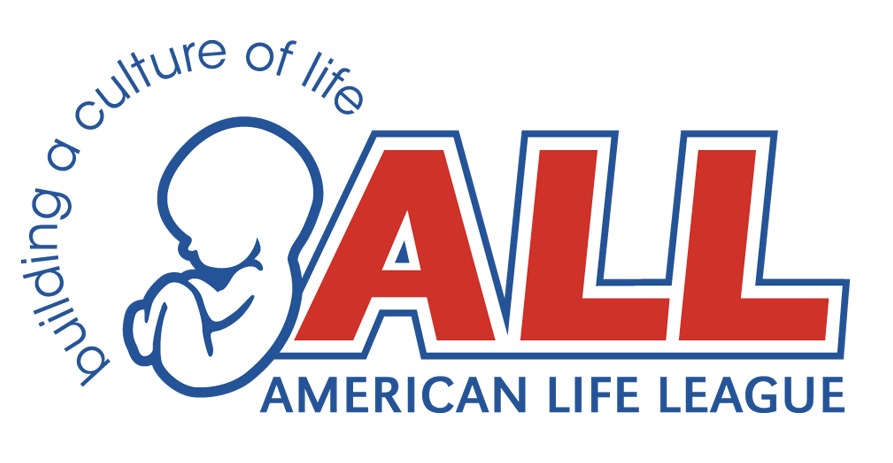 Young Mother Tells Story on Twitter of Abortion She Never Wanted
When a mother tweets proudly of her abortion, Planned Parenthood is pretty fast on the retweet button because, you know— #ShoutYourAbortion! Then there are the casualties of "reproductive choice"—those young mothers who are coerced by parents to end a precious preborn life. No, Planned Parenthood doesn't acknowledge THOSE stories. It doesn't fit the ideology.
This is exactly what happened to Twitter user @Mellecon, who took to Twitter to post the heartbreaking story of the loss of her preborn child. It's exactly the kind of story Planned Parenthood and its supporters refuse to believe ever happens.
(Warning: explicit language.)
I'm going to do a personal rant today, that may shock , but I think it needs to be done. I hope you read it in the spirit I write it. pic.twitter.com/UzGxjgTcpk

— A Girl Has No Name (@Mellecon) September 19, 2017
Long Personal graphic Rant feel free to ignore: My friend and I walk into the clinic. It looks like a regular clinic. 1/

— A Girl Has No Name (@Mellecon) September 19, 2017
The lady asks us at the desk what we want. Pregnancy tests, we both say at the same time. 2/

— A Girl Has No Name (@Mellecon) September 19, 2017
We both pay our $10, because PP is not cheap. Both of ours are positive. We both knew it. 3/

— A Girl Has No Name (@Mellecon) September 19, 2017
I know I'm about 3-4 weeks along. My friend is crying. I'm not. I love the father. 4/

— A Girl Has No Name (@Mellecon) September 19, 2017
We're like Romeo/Juliet. He's 20 and I'm 16. My parents have kept us apart, now they can't. 5/

— A Girl Has No Name (@Mellecon) September 19, 2017
The nurse asks me first what I plan to do. I puff out my chest and say "I'm keeping it." Do you have an prenatal care. 6/

— A Girl Has No Name (@Mellecon) September 19, 2017
The nurse states no. Unless I want an abortion, they have no other services for me. 6/

— A Girl Has No Name (@Mellecon) September 19, 2017
She turns to my friend who's still crying and says I want an abortion. 7/

— A Girl Has No Name (@Mellecon) September 19, 2017
The nurse says to me "there's nothing else to be done, so you can leave." My friend allows me to stay 8/

— A Girl Has No Name (@Mellecon) September 19, 2017
I sit for an 1 1/2 hours while nurse spends 5 minutes going thru procedure and &rest trying to brainstorm w/my friend how she will $400 9/

— A Girl Has No Name (@Mellecon) September 19, 2017
I rush home, I call the "man" who loves me. I say "we're pregnant." We can be together. He screams in the phone "Fuck, get rid of it." 10/

— A Girl Has No Name (@Mellecon) September 19, 2017
Your parents already threatened me with statutory rape charges. This is proof. "I don't want it, and we're done." 11/

— A Girl Has No Name (@Mellecon) September 19, 2017
I'm stunned, but defiant. This is my baby. I can do this. I'm already in love with it. I'll find away. 12/

— A Girl Has No Name (@Mellecon) September 19, 2017
I know that I need to tell my parents imm to get them on board to support me, so that night I sit them down.My father is oddly quiet. 13/

— A Girl Has No Name (@Mellecon) September 19, 2017
My mother is not. "I was pregnant at 15, I can't have a 16 year old pregnant daughter. God, how could you embarrass me. 14/

— A Girl Has No Name (@Mellecon) September 19, 2017
"Mom no, I'm keeping it." My mother says "you're an immature slut, you're not even half as mature as I was as your age." 15/

— A Girl Has No Name (@Mellecon) September 19, 2017
My mom has a way of cutting me down to size, and she's right. I'm immature. I thought he loved me, 16/

— A Girl Has No Name (@Mellecon) September 19, 2017
but I already love the baby growing inside of me. She/He is due June 8th. 17/

— A Girl Has No Name (@Mellecon) September 19, 2017
Me: Then I'll give the baby up for adoption. My liberal dad snorts 18/

— A Girl Has No Name (@Mellecon) September 19, 2017
snorts "nobody wants a mixed baby. Your baby will languish in foster care. Is that what you want?" 19/

— A Girl Has No Name (@Mellecon) September 19, 2017
My mother screeches "You're out. You keep the baby, you're out of this house. In fact, get the —- out now." 20/

— A Girl Has No Name (@Mellecon) September 19, 2017
I leave the home in the dark and wander the street for hours. How the hell am I going to do this? I have no place to go. 21/

— A Girl Has No Name (@Mellecon) September 19, 2017
I'm sitting on a swing in the playground telling myself how stupid I am
I wander into the house around 2:00 a.m 22/

— A Girl Has No Name (@Mellecon) September 19, 2017
My mother is sitting up. " I guess because you're back it means you'll do what I say." 23/

— A Girl Has No Name (@Mellecon) September 19, 2017
. My mother's demeanor changes. She's almost giddy. I feel physically ill. 24/

— A Girl Has No Name (@Mellecon) September 19, 2017
Oh honey, don't worry. You won't have to go to that nasty planned parenthood. We'll get a doctor to do it at the hospital. 25/

— A Girl Has No Name (@Mellecon) September 19, 2017
At about 5 weeks pregnant, I see a doctor. He's cold. He doesn't explain the procedure 26/

— A Girl Has No Name (@Mellecon) September 19, 2017
other than to say that my parents paid for me to be under twilight. I'll still be aware, but I won't care 27/

— A Girl Has No Name (@Mellecon) September 19, 2017
The procedure will be simple and quick, he assures me.
They do an ultrasound to date the pregnancy, which is turned away from my face, 28/

— A Girl Has No Name (@Mellecon) September 19, 2017
and schedule my abortion for 3 weeks later. 3 weeks later I am prepped for surgery 29/

— A Girl Has No Name (@Mellecon) September 19, 2017
I am brought into a surgical room and given a pill. The pill makes everything hazy and unreal. 30/

— A Girl Has No Name (@Mellecon) September 19, 2017
My feet are in the stirrups and my mind is racing over all that's happen.
Then I hear it. It sounds like an evil vacuum. 30/

— A Girl Has No Name (@Mellecon) September 19, 2017
And I feel the pressure. My mind screams "NO" and then I start to scream "No, No, No, No, No, No" This isn't right. 31/

— A Girl Has No Name (@Mellecon) September 19, 2017
This isn't right. This vaccuum is killing. Its sucking the life out of me. I'm killing my baby. "No" I'm sobbing 31/

— A Girl Has No Name (@Mellecon) September 19, 2017
The doctor tells me to quiet down, it will be over soon. I don't. I can't. I'm killing someone. Not anyone, but MINE 32/

— A Girl Has No Name (@Mellecon) September 19, 2017
Again, he assures me it will be over soon. Little did I know, the nightmare for me would never be over. 33/

— A Girl Has No Name (@Mellecon) September 19, 2017
The vacuum continues. I feel violated, more violated than when I was raped 2 years earlier. 34/

— A Girl Has No Name (@Mellecon) September 19, 2017
It's finally over. They wheel me out to the recovery room. I'm hysterically sobbing "my baby, my baby, my baby" I know I'm loud 35/

— A Girl Has No Name (@Mellecon) September 19, 2017
A nurse comes in and get in my face. "shut up, she says; you're disturbing the other patients. " 36/

— A Girl Has No Name (@Mellecon) September 19, 2017
Apparently I don't deserve the respect of a patient, and I agree. I'm scum. I'm a murderer. 37/

— A Girl Has No Name (@Mellecon) September 19, 2017
They won't let anybody back there, but my aunt who works at the hospital sneaks back. She sees my state and holds me while I cry. 38/

— A Girl Has No Name (@Mellecon) September 19, 2017
To this day, she's the only liberal family member who is pro-life. I have always wondered if that was the moment for her. 39/

— A Girl Has No Name (@Mellecon) September 19, 2017
They let me get dressed, I'm bleeding and cramping and it's horrible. They give me some meds.I go home and I'm still sobbing 40/

— A Girl Has No Name (@Mellecon) September 19, 2017
although hysteria has tempered. I lay down in the bed & let my mother hug me. The women who gave me life, but wouldn't let me. 41/

— A Girl Has No Name (@Mellecon) September 19, 2017
You were just a kid people tell me. I wasn't though, the moment I became pregnant, I was a mom. 42/

— A Girl Has No Name (@Mellecon) September 19, 2017
And mom's protect their children no matter what. I failed. Every June 8th, I'm reminded. 43/

— A Girl Has No Name (@Mellecon) September 19, 2017
I was reminded every time I heard my kids heartbeat, or even their laughter , that one is missing. One is dead 44/

— A Girl Has No Name (@Mellecon) September 19, 2017
Because I was given a "choice." I love you little one, I alway will. pic.twitter.com/87YLgNSlVF

— A Girl Has No Name (@Mellecon) September 19, 2017