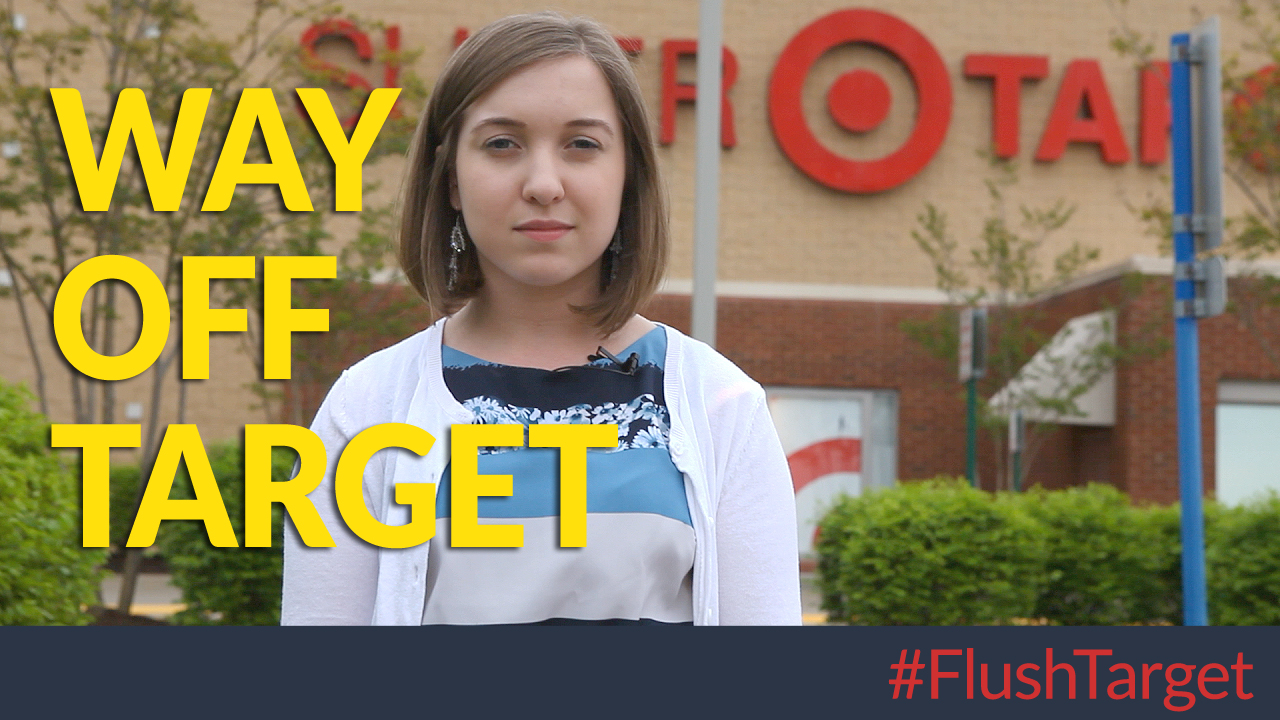 'Way Off Target!' New Video Exposes Risky Bathroom Policy
Washington, DC — American Life League's Life Defenders young adult outreach program released a video Thursday calling attention to the dangers of Target's new "inclusive" bathroom policy. Target now allows men and women to freely use opposite biologically gendered bathrooms because "everyone deserves to feel like they belong."
Life Defenders' new video points out documented cases of sexual assault in which men have preyed upon women and children in women's bathrooms. Under Target's new open door policy, predators will have much easier access into opposite gendered bathrooms.
"This policy puts everyone who walks into a bathroom at Target at risk," said Emily Brown, director of Life Defenders. "Women and children should not be sacrificed in the name of political correctness."
Life Defenders' video reached several thousand views within hours of posting and generated much discussion, including obscenity-laced criticism from some viewers.
Media inquiries, please contact Rob Gasper at 540.659.4171 or [email protected].
Media Availability: Emily Brown, director of Life Defenders is available for interview.
###