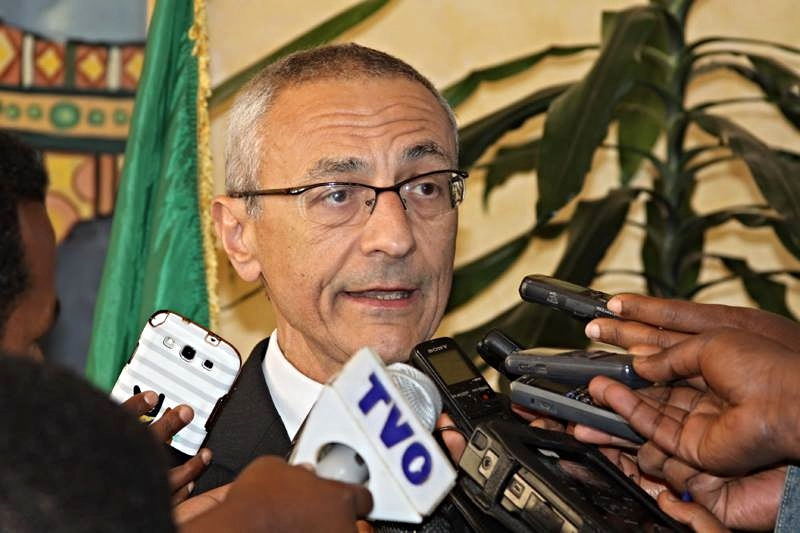 The Anti-Catholic Catholics (and the Bishops Who Support Them)
By Philip F. Lawler
[Recently] Ross Douthat of the New York Times embarked on a lengthy Tweetstorm—21 tweets in all—questioning whether it's accurate to refer to the leaked emails from the Clinton campaign as evidence of "anti-Catholic" bigotry. Douthat—who is no friend of the Clintonite perspective—makes a quick, convincing case that the reality is more complicated.
It's not just that John Podesta, the Clinton campaign chairman at the center of the email exchanges, identifies himself as a Catholic. More important, Douthat notes, "The reality is that his vision is shared within Catholicism." You will have no problem finding priests, religious, professors at Catholic universities—yes, and bishops—who defend the arguments that Podesta and his allies advance. So the public appearance of these emails offers (Douthat again) "a window into how the Catholic civil war is fought."
We now know that Podesta helped to set up groups like Catholics United and Catholics in Alliance for the Common Good, hoping to swing Catholic opinion toward liberal positions, in opposition to clear Church teaching. Frankly that shouldn't be too surprising; it's been going on for at least 50 years. What's more remarkable, really, is how smoothly staff members have moved between the US bishops' conference and Podesta's pet groups. Anne Hendershott supplied some details for Catholic World Report. Consider the personnel of one liberal front-group, Catholics in Alliance for the Common Good (CACG):
Alexia Kelley worked for the Catholic Campaign for Human Development before she became founding director of CACG. (She later moved to the Obama White House staff.)
John Gehring was assistant media director for the US bishops' conference, then became media director for CACG, then moved over to Faith in Public Life.
Tom Chabolla also worked for the Catholic Campaign for Human Development, then joined the advisory board of CACG.
Francis X. Doyle, once the associate general secretary of the US bishops' conference, became the treasurer-secretary of CACG.
Thus the CACG drew much of its leadership from within the staff of the US bishops' conference. Presumably they held much the same views, and worked toward much the same goals, while they were employed by the American hierarchy. If they are "anti-Catholic," then it seems "anti-Catholicism" has found sanctuary and support from our bishops. Make of that what you will.
Philip F. Lawler is editor and founder of Catholic World News, the first English-language Catholic news service operating on the Internet. Mr. Lawler has been director of studies for the Heritage Foundation; editor of Crisis magazine; editor of The Pilot, the Boston archdiocesan newspaper; and editor of Catholic World Report. He is the author or editor of a dozen books on political and religious topics, and his essays, book reviews, and editorial columns have appeared in over 100 newspapers around the United States and abroad.
This article has been reprinted with permission and can be found at catholicculture.org/commentary/the-city-gates.cfm?id=1366.