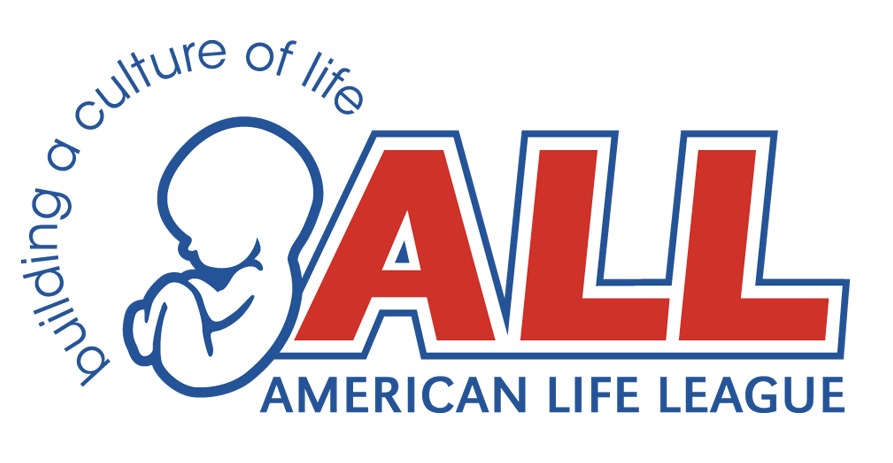 Texas Grand Jury Indicts Whistleblowers Instead of Planned Parenthood
By Rita Diller
Even ardent Planned Parenthood supporters are crying foul over the indictment of investigative journalists David Daleiden and his associate, Sandra Merritt. Daleiden and Merritt were indicted by a Houston, Texas, grand jury after they exposed a grisly baby body parts business in progress at Planned Parenthood facilities.1
No charges were leveled against Planned Parenthood for negotiating, on camera, the sale of freshly harvested gonads, eyes, skin, brains, femur—"everything" available on a baby, as one Houston Planned Parenthood official stated.2 Astonishingly, the pro-life investigators were charged with felony counts of tampering with a governmental record (using a fake ID). Daleiden also faces a misdemeanor offense related to buying human tissue.3
The charge against Daleiden begs the most obvious question—the same question that was posed to media members by his attorney: "How could David Daleiden buy baby body parts for profit without Planned Parenthood being willing to sell him baby body parts for profit?"4
Planned Parenthood: "A-la-carte" payment for body parts is best
Planned Parenthood claims the undercover videos are edited to mislead. However, the footage clearly shows Melissa Farrell, the director of research at Planned Parenthood Gulf Coast, enumerating past payments received from other organizations for baby body parts. She states explicitly on camera that an "a-la-carte" method of payment—where the purchaser pays for only the body parts it wants—would be best: "I just don't want it to turn into a situation where it's not financially beneficial for you," Planned Parenthood's Farrell says to Daleiden. As she discusses altering the abortion procedure to harvest "intact fetal cadavers," Farrell refers to the sale of the body parts from a single baby to several different buyers as "just a matter of line items."5
The full unedited versions of the undercover videos are available on the Center for Medical Progress website (centerformedicalprogress.org).
Planned Parenthood board member is a prosecutor
In light of all the damning evidence, why was Planned Parenthood not held accountable for violating the laws that prohibit selling human organs and tissue?
Here's the multifaceted answer. The Associated Press reports that one of the Harris County prosecutors is a Planned Parenthood board member.6 And though Planned Parenthood officials claim the grand jury vindicated the abortion giant of any wrongdoing, Planned Parenthood attorney Josh Schaffer said a prosecutor told him "the grand jury never even voted on possible criminal charges against the nation's largest abortion provider." That means that the grand jury never voted for or against pursuing any charges on Planned Parenthood.7
Instead, behind the Harris County district attorney's repeated statement, "We have to go where the evidence leads us," the DA's office led grand jury members to indict the investigators who caught Planned Parenthood red-handed. In doing so, it attempts to criminalize tactics undercover journalists have used for decades to expose illegal acts.8
Getting even with whistleblowers
In addition to having a Planned Parenthood board member on staff in the Harris County DA's office, pro-life organization Operation Rescue says that the Houston district attorney's office had an axe to grind with pro-life whistleblowers and that the district attorney's office "wanted to get even with whistleblowers who have reported evidence against abortion providers of serious crimes, including murder."9
The prosecutor who headed the grand jury investigation against Daleiden is reportedly the same prosecutor involved in the 2013 grand jury investigation of abortionist Douglas Karpen, whose illegal late-term abortion business was exposed by Operation Rescue. Operation Rescue president Troy Newman is a board member of the Center for Medical Progress, the organization behind the 2015 undercover videos exposing Houston Planned Parenthood's baby body parts business.
Operation Rescue reports that the 2013 complaint provided evidence that Karpen had "murdered babies born alive during shoddy abortions by twisting their heads nearly off their bodies." The Karpen case prompted the passage of HB2, a clinic safety bill that has contributed to the dramatic drop in the number of abortion centers across Texas.10 Planned Parenthood continues to fight that bill with a vengeance today.
A chilling effect on First Amendment rights
Journalists, law professors, and other experts—even those who vehemently support Planned Parenthood—lost no time in expressing grave concern that the charges against Daleiden would have a chilling effect on First Amendment rights encompassing freedom of speech and freedom of the press.
"We are pro-choice, and we support the important work of Planned Parenthood, but we find the prosecution of these citizen journalists…deeply disturbing" Sherry Colb and Michael Dorf, law professors from Cornell University state in an opinion piece for CNN. "[I]t appears the charges arise entirely out of their efforts to deceive Planned Parenthood officials in order to gain access," Colb and Dorf continue.
They point to the fact that criminal prosecution of journalists for investigating such situations will only help cover up facts that need to be revealed. "Whatever the precise facts of this case prove to be, the prosecution has broader implications, and not just for abortion and anti-abortion speech. Undercover exposés play a vital role in informing the American public of important facts that would otherwise remain hidden."11
Journalism professor Mark Feldstein expressed similar concerns. "Even though I support Planned Parenthood and do not share the politics of those going undercover, I think it's unusual to prosecute when there's a lack of intent to commit a crime, even when they're not journalists," Feldstein said.12 Feldstein teaches at the Philip Merrill College of Journalism at the University of Maryland.
Run-away grand jury
"We believe that this is a runaway grand jury that has acted contrary to the law," said Houston attorney Jared Woodfill. "Instead of indicting the wrongdoers here, the organization trafficking in baby body parts, they've gone after the whistle-blower."13
Woodfill, a member of the Daleiden defense team, is calling for a new grand jury to investigate Planned Parenthood.
"He will be vindicated"*
Daleiden's attorneys have repeatedly expressed their conviction that they will prevail if and when the case goes to trial. They scoffed at a plea bargain offered in February in exchange for a guilty plea, and stated instead that what they really want is an apology. They will file motions to dismiss the case. "We believe the indictments are factually and legally insufficient," Daleiden's attorney Peter Breen said.
Referring to his client as a modern-day hero, Woodfill said, "He has exposed the wrongdoing that has been occurring at abortion clinics all across this country. And the fact that he's here today is a miscarriage of justice."
"He will be vindicated," Woodfill said.14
1 Diller, Rita. "Planned Parenthood's macabre baby body parts business." Celebrate Life Magazine. Nov. 1, 2015. clmagazine.org/article/planned-parenthoods-macabre-baby-body-parts-business/
2,5 Center for Medical Progress. "Planned Parenthood Houston Admits Accounting Gimmicks Hide Baby Parts Sales, Invoices Charge $8,000." YouTube. Feb. 2, 2016. youtube.com/watch?v=4U9mZyRCisM
3 Ludden, Jennifer. "Anti-Abortion Activists Indicted on Felony Charges in Planned Parenthood Case." NPR. Jan. 27, 2016. npr.org/2016/01/26/464469813/anti-abortion-activists-indicted-on-felony-charges-in-planned-parenthood-case
4 Thomas More Society. Thomas More Society Response to Grand Jury's Indictment of David Daleiden. n.d. thomasmoresociety.org/thomas-more-society-response-to-grand-jurys-indictment-of-david-daleiden/
6,7,8 Weber, Paul J. "Houston prosecutor has angered anti-abortion groups before." Associated Press. Jan. 27, 2016. bigstory.ap.org/article/0f9ee593bc8d4d4e904c33bb08f0f9dc/houston-prosecutor-has-angered-anti-abortion-groups
9,10 Operation Rescue. "Bombshell: Houston Grand Jury Never Voted on Planned Parenthood Charges." Operation Rescue. Jan. 27, 2016. operationrescue.org/archives/bombshell-houston-grand-jury-never-voted-on-planned-parenthood-charges/
11 Dorf, Sherry F. Colb and Michael C. CNN Opinion. Jan. 29, 2016. cnn.com/2016/01/29/opinions/planned-parenthood-colb-dorf/
12 Richardson, Valerie. "Even Planned Parenthood supporters troubled by prosecution of pro-life investigators." Washington Times. Feb. 2, 2016. washingtontimes.com/news/2016/feb/16/david-daleiden-sandra-merritt-criminal-charges-dis/?page=all
13 Fernandez, Manny. "Lawyers Assail 'Runaway Grand Jury' in Indictments of Abortion Opponents." New York Times. Jan. 27, 2016. nytimes.com/2016/01/28/us/lawyers-assail-runaway-grand-jury-in-indictments-of-abortion-opponents.html?_r=0
14 Johnson, Ben. "Planned Parenthood investigator Daleiden refuses plea deal: 'What we really want is an apology.'" LifeSiteNews. Feb. 4, 2016. lifesitenews.com/news/daleiden-refuses-plea-deal-what-we-really-want-is-an-apology
This article originally appeared in ALL's Celebrate Life Magazine at clmagazine.org/article/texas-grand-jury-indicts-whistleblowers-instead-of-planned-parenthood1/.
*Since the publishing of this article, one of the charges against Daleiden has been dropped. Read ALL's press release at all.org/american-life-league-president-praises-dismissal-of-charge-against-david-daleiden/?CategoryId=11.