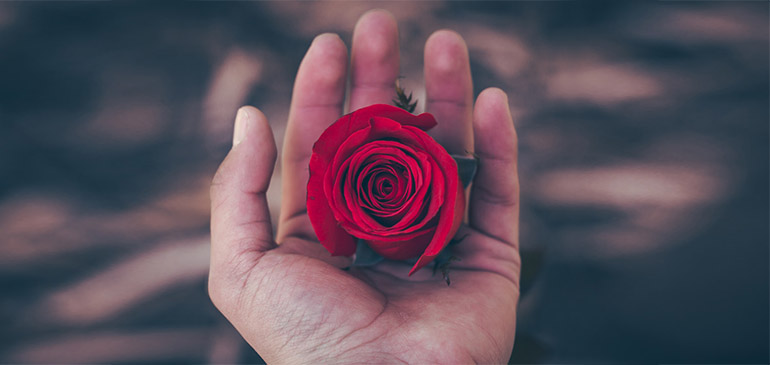 Saving Babies and Witnessing to Truth
By Judie Brown
The Red Rose Rescue opened another chapter in its work this past weekend when pro-life rescuers entered abortion mills in three separate locations. Their efforts were focused on saving mothers and their preborn babies from the deadly scourge or abortion.
As Dr. Monica Miller of Citizens for a Pro-Life Society explains:
The Red Rose Rescue is an act of charity for women who feel for whatever reason they must have their innocent unborn children killed. Those who took part were willing to embrace risks for these women and their babies. We will go into the very places where the unborn are put to death and extend help to the moms. Should this help be refused—we will not leave the abortion centers but remain in solidarity with the helpless victims oppressed by the injustice of abortion. Saint Mother Teresa of Calcutta said that her work was "to go into the dark holes of the poor."
The Red Rose Rescue is an action of going into the dark holes of the poor—namely abortion centers—where the innocent are rejected. In these dark holes the rescuers seek to bring hope, true peace, and the presence of God.
These valiant pro-life witnesses testify with their words and deeds to the dignity of every human being. Such activities remind me of the eloquent words Pope Paul VI spoke to the United Nations more than 50 years ago: "For you deal here above all with human life, and human life is sacred; no one may dare make an attempt upon it."
He spoke of the babies who would never join us as guests at the banquet of life because of man's quest to control birth and to treat human beings as the enemy rather than as our brothers and sisters. Finally he stated that "the edifice of modern civilization must be built upon spiritual principles."
Pope Paul VI understood how easy it is for human beings to be cruel rather than kind, and life-taking rather than life-affirming. Those who participated in the Red Rose Rescue live those spiritual principles noted by Pope Paul VI, and so must we. That is the truth that should motivate every single one of us as we strive to protect preborn babies from the cruelty of the culture of death.
American Life League's Culture of Life Studies Program asserts those same spiritual principles in the work we do to help students understand the urgency of the pro-life, gospel of life message. Recently Laura Kizior, a content writer for CLSP, stated:
It is no longer enough to "be pro-life" and not take any action to end the threats against the dignity of the human person. Students must be armed with the truth from an early age in order to withstand the lies of the culture of death.
While students don't need to see every example of evil in the world, it is important for them to learn discernment so that they can make good decisions. What students don't know can hurt them, unless they are prepared.
That can be said of each of us. What we don't know or refuse to see can be deadly for others. Thank God for the Red Rose Rescuers and for all people who strive to restore a culture of life! Whether you are on the sidewalk, at the dinner table, or in the classroom, you can make a difference. You can reach out to affirm human beings and their dignity. We must!