Pro-Life This Week – September 10, 2021
Week in Review

– The Political reaction to the Texas abortion law

The Texas abortion regulation law (which we covered in detail last week) is still a hot topic across the country—especially among political leaders. Today we will note some of the fallout over the last 10 days.

Most abortion facilities in Texas have stopped killing babies. However, the Texas Tribune reported that a week after the Texas law went into effect "the Alamo City Surgery Center was still doing abortions according to its website."

Planned Parenthood was able to get a judge in Texas to issue a Temporary Restraining Order preventing the Texas Alliance for Life from filing any lawsuits against the abortion giant or its abortionists until the court hears a lawsuit seeking to make the temporary order permanent. The TRO does not protect other abortionists, nor does it prohibit other individuals or groups not associated with TAFL from filing suits.

High Plains Public Radio reported this week that US Attorney General Merrick Garland said that his Justice Department will protect people trying to kill preborn children in Texas, in the wake of the state's new restrictive abortion regulation law. According to HPPR, "Garland said his department will urgently explore all options to challenge the law. In the meantime, he said it will continue to protect the rights of people seeking access to abortion under the Freedom of Access to Clinic Entrances (FACE) Act of 1994." HPPR also reported that Garland stated "We have reached out to U.S. Attorneys' Offices and FBI field offices in Texas and across the country to discuss our enforcement authorities."

A related development shows the depth of the insistence on killing babies across this country. A South Carolina abortion regulation law is in the courts and the attorneys general of 20 states and DC have filed a 39-page amicus brief opposing the law. Those signing the amicus brief are attorneys general from (the mostly Democratic) states of California, Colorado, Connecticut, Hawaii, Illinois, Maine, Maryland, Massachusetts, Michigan, Minnesota, Nevada, New Jersey, New Mexico, New York, Oregon, Pennsylvania, Rhode Island, Vermont, Virginia, Washington, and the District of Columbia.

The Hill newspaper reported this past Wednesday that the Democratic Party is planning on making the Texas law an issue in the 2022 elections. The article stated, in part:

"Democratic National Committee Chairman Jaime Harrison noted that … due to extremist Republican lawmakers and conservative justices on the Supreme Court, people will have yet another barrier preventing them from accessing the health care they need and have every right to under our Constitution … politics has no place in one of the most personal health care decisions a person can make, and every Republican lawmaker will have to answer for this unprecedented assault on the constitutional right to privacy."

Christie Roberts, director of the Democratic Senatorial Campaign Committee, also called the Texas law an "all-out attack on reproductive health care" that "is bringing this issue front and center in the 2022 midterm campaign."

Tim Persico, head of the Democratic Congressional Campaign Committee, said "House Democrats will not back down when it comes to protecting reproductive rights, and we're committed to doing everything in our power to make sure Republicans lose their seats for this in 2022."

Finally, we call to your attention to the Lyft rideshare company, which has not only said it will pay the attorneys' fees of any drivers sued under the Texas law, but has announced it will make a $1,000,000 donation to Planned Parenthood.
---
ALL in the News

– MBW Prays for New York State in September; Weekly Video Discusses St. Teresa of Calcutta 

On Monday, the Marian Blue Wave announced that New York State has been designated as its prayer intention for the month of September. There are three mega abortion facilities in New York, and this month—in addition to the regular MBW intentions—the MBW is asking its prayer partners to pray specifically for the closure of these facilities.

Every Friday afternoon, the American Life League social media team, Dwain Currier and Katie Brown, host the Friday Live Show on Instagram Live. Last Friday, Katie discussed the feast of St. Teresa of Calcutta, and Dwain answered a question regarding Girl Scout cookies. The show regularly discusses current events and provides young adults a platform where they can have their culture of life question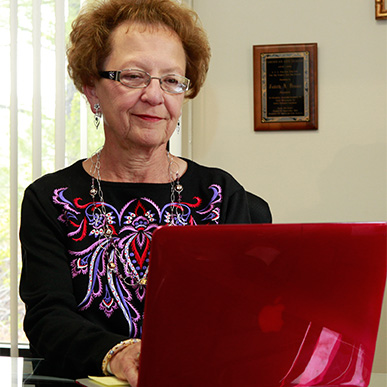 Twice a week, Judie Brown's commentaries are distributed to an expansive media list. The list contains over 100 media outlets such as Fox News, The Federalist, Breitbart, and The Daily Caller, among others. Judie's Tuesday commentary, Deep in the Heart of Texas, appeared on the ALL home page. Each commentary is also featured as a part of Judie's recurring column on Renew America.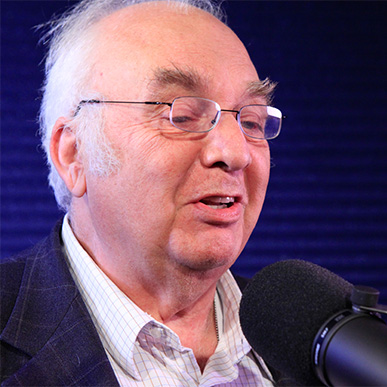 Jim Sedlak's Pro-Life Activism from Creation to Death is a weekly talk-radio program on the Radio Maria USA network. The show can be heard live every Friday at noon (Eastern Time). Each show features an update on what is happening in the pro-life world and frequently guests will appear on the show to provide first-hand updates and experiences. 
---
Video of the Week

– The Biden Administration insists on fighting Texas's heartbeat law as unconstitutional, citing a woman's right to get an abortion.

Their false claims of "reproductive rights" and "bodily autonomy" mask the true intention of abortion-on-demand—the right of a mother to have a dead baby.
---
Action Item of the Week

– 40 Days for Life begins in just 12 days

As the battle for the lives of our preborn children heats up all across America, we encourage you to join an effective campaign that will begin on Wednesday, September 22, 2021.

40 Days for Life is an internationally coordinated 40-day campaign that aims to end abortion locally through prayer and fasting, community outreach, and a peaceful all-day vigil in front of abortion businesses. Since the first coordinated 40 Days for Life campaign took place in 2007, it has reached over 1,000 cities in 63 countries.

If you have an abortion facility anywhere near where you live, the 40 Days campaign is a great way to show your disapproval, ask God to help close down the facility, and present a great "first involvement" in the pro-life effort to people in your community.

The Fall 2021 campaign begins on September 22 and ends on October 31.

To participate, follow these 3 easy steps:
Find your local 40 Days for Life vigil site by visiting 40daysforlife.com/location

Spend some time in peaceful prayer at your vigil site today. Whether you have three minutes or three hours, drop by your vigil site and join pro-lifers around the world in the first coordinated prayer vigil of the fall 40 Days for Life campaign.

Sign up for vigil hours for the campaign that runs September 22 – October 31. Your local campaign leader will be striving to recruit enough volunteers to cover your local abortion business in peaceful prayer for 40 straight days. Help out by returning to 40daysforlife.com/location and committing to a shift at the vigil—or even a recurring weekly shift!
That's it. YOUR peaceful prayers outside an abortion facility will save lives, help to eventually close the facility, and even convince abortion workers to quit their jobs.
40 Days for Life tries to keep track of the worldly effects of its vigils. Since 2007, it has documented 19,198 lives saved, 112 abortion centers closed, and 221 abortion workers who quit their jobs.
You can be part of this movement; just follow the 3 steps listed above.
May God bless you for what you do for His preborn children.
---
Pro-life Social Media

– Gaming CEO Loses Job over Anti-Abortion Tweet
It's hard to believe that, once upon a time, one's opinion on abortion violence—either for or against—could, at worst, cost a friendship. Today, it will cost you your job, and ONLY if you're on the pro-life side.
This week, the CEO of a video game publisher found himself out of work for posting a tweet in support of the US Supreme Court upholding the Texas Heartbeat Law.
Proud of #USSupremeCourt affirming the Texas law banning abortion for babies with a heartbeat. As an entertainer I don't get political often. Yet with so many vocal peers on the other side of this issue, I felt it was important to go on the record as a pro-life game developer.

— John Gibson (@RammJaeger) September 4, 2021
Make that "former game developer." The tweet has earned nearly 19,000 likes and 14,000 comments. Many game developers criticized the CEO's statement, explaining that the pro-life position is incompatible with the gaming community. 
September 5, 2021
So much tolerance! We're not sure what a CEO's position on killing preborn children has to do with creating video games. Don't people play games to temporarily escape reality?
Without even getting into pro-life vs. pro-choice, if you can't understand the difference between your own personal views and this despicable and draconian law, you have no business leading a company or having a platform.

— Scott Lowe (@ScottLowe) September 5, 2021
So, if you abhor violence against preborn children, you have no business running a company. We fail to see the connection.
Are you proud of the fact the law forces women & children to carry their rapists' fetuses to term? The products of incest? You're "proud" of a law that means a 13-year-old girl raped by her father has to carry that spawn to pregnancy if she doesn't catch it by week 6? Wow, bro.

— Alisha Grauso (@AlishaGrauso) September 6, 2021
Why do abortion violence advocates bring up rape and incest, as if they believe in reasons NOT to kill a preborn child?  Nevertheless, not everyone replied with vitriol. 
Thinking baby murder is bad is such a horrible opinion now days that you can lose your job over it. What has the world come to. https://t.co/nXb9RZ7hT1

— クリス (@MrAnimeOppais) September 7, 2021
This tweet 👇 got him fired. You can't even be pro-life in today's America. https://t.co/FLpZkqSFJ2

— Cernovich (@Cernovich) September 7, 2021
True. They would rather see us all in concentration camps. 
Funny how so many devs who are open about their politics are praised if they happen to be liberal.

But the moment someone who is more conservative is open about their views…people demand their head on a pike.

I've seen devs on here praise Antifa and BLM who got less flak. https://t.co/MGagzyy88B

— Space Marine, the Doomed One (@doomedspacemar1) September 6, 2021
Support Marxist ideology, get a promotion. Support protecting preborn children, get a pink slip.