Pro-Life This Week – September 3, 2021
Week in Review

– Let's talk about Texas! 

The biggest news in the pro-life world this week was the implementation of a new law in Texas regulating abortion in the state. The law, which is commonly referred to as Senate Bill 8 (the number of the bill that was passed by the legislature and signed by the governor, and is now the law), is more properly called the Heartbeat Law.

The law specifically says, "A physician may not knowingly perform or induce an abortion on a pregnant woman unless the physician has determined, in accordance with this section, whether the woman's unborn child has a detectable fetal heartbeat." If a heartbeat is detected, the abortion should not be performed.

The law does have an exception.

It says the prohibitions of abortion after a detected heartbeat "do not apply if a physician believes a medical emergency exists that prevents compliance with this subchapter." It requires that "A physician who performs or induces an abortion [after a heartbeat is detected] shall make written notations in the pregnant woman's medical record of: (1) the physician's belief that a medical emergency necessitated the abortion; and (2) the medical condition of the pregnant woman that prevented compliance with this subchapter."

Thus, the physician abortionist has a way to commit the abortion even if a heartbeat is detected.

On Wednesday morning, September 1, the Heartbeat Law went into effect in Texas. That morning, we were asked: "Are the police starting to arrest abortionists in Texas today?"

The answer is NO.

Why? Because the Heartbeat Law specifies that enforcement of the law cannot be done by anyone acting for the state. The law says, "the requirements of this subchapter shall be enforced exclusively through the private civil actions described in Section 171.208. No enforcement of this subchapter, and no enforcement of Chapters 19 and 22, Penal Code, in response to violations of this subchapter, may be taken or threatened by this state, a political subdivision, a district or county attorney, or an executive or administrative officer or employee of this state or a political subdivision against any person …"

So, who can enforce the law?

The law can be enforced only by civil lawsuits brought by ordinary citizens against the abortionist and any other person who, in any way, helped make the abortion happen.

The actual wording of the bill is: "Any person, other than an officer or employee of a state or local governmental entity in this state, may bring a civil action against any person who: (1) performs or induces an abortion in violation of this subchapter; (2) knowingly engages in conduct that aids or abets the performance or inducement of an abortion, including paying for or reimbursing the costs of an abortion through insurance or otherwise, if the abortion is performed or induced in violation of this subchapter, regardless of whether the person knew or should have known that the abortion would be performed or induced in violation of this subchapter."

Clearly, it is the threat of these lawsuits that has the abortionists and their corporations shutting down their abortion facilities in Texas.

As the implementation date was drawing near, abortionists went to several courts, including the Supreme Court, to have the law put on hold. The lower courts refused to do that, and the law went into effect on September 1.

An emergency appeal was filed with the United States Supreme Court and, on this past Wednesday night, SCOTUS voted 5-4 to leave the law in force. The five votes supporting the law were Thomas, Alito, Gorsuch, Kavanaugh, and Barrett. The four votes opposing the law were Sotomayor, Breyer, Kagan, and Roberts.

While we applaud efforts to save the lives of preborn children, American Life League is disappointed that this so-called "pro-life" law contains an exception for a "medical emergency." For decades, noted physicians have agreed that there is never a situation where the intentional killing of a preborn human being is necessary to "save the life of the mother" or in any other circumstance. ALL continues to insist that EVERY preborn child is created by God and that we have an obligation to protect every child's life, born and preborn.

In some places, this new Texas law is being called "the six-week abortion ban." While it is not really a "ban" (because of the exception), the six weeks comes from the fact that a fetal heartbeat can normally be heard when the child is four weeks old. However, since it is difficult to determine exactly when the baby was created, laws usually talk about "gestational age." Gestational age counts from the last day of the woman's last menstrual period. Since fertilization usually occurs two weeks after the end of the last menstrual period, a six-week gestational age child has been alive for four weeks, the time at which the heartbeat can normally be detected.
---
ALL in the News

– Jim Sedlak Discusses PP with Pro America Report; ALL's Dwain Currier Analyzes Abortion Bans on 'Catholic Drive Time'

Last week, Jim Sedlak was a guest on the Pro America Report with Ed Martin. During the show, Jim gave an update on the fight against Planned Parenthood in the US and explained how the average pro-lifer can protect the lives of the pre-born. Listen to the full show here.

Dwain Currier, director of Public Policy at American Life League, was interviewed by the host of radio show Catholic Drive Time. Dwain analyzed the flaws in abortion bans and heartbeat legislation and explained why it makes no sense for the group, Catholics for Choice, to exist. His segment, titled "Dismembering Babies Now Illegal . . . Is This A Bad Thing??", can be found here.

Every Friday afternoon, the American Life League social media team, Dwain Currier and Katie Brown, host the Friday Live Show on Instagram Live. The hosts regularly discuss current events and provide young adults a platform where they can have their culture of life questions answered. Replays of the show can be found on Facebook.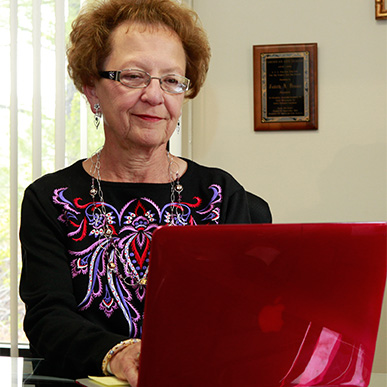 Twice a week, Judie Brown's commentaries are distributed to an expansive media list. The list contains over 100 media outlets such as Fox News, The Federalist, Breitbart, and The Daily Caller, among others. Judie's Tuesday commentary, A Manifestation of Wooden Men, appeared on the ALL home page. Each commentary is also featured as a part of Judie's recurring column on Renew America.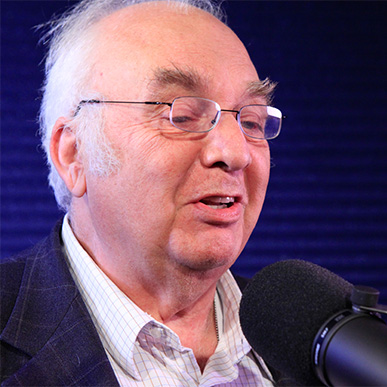 Jim Sedlak's Pro-Life Activism from Creation to Death is a weekly talk-radio program on the Radio Maria USA network. The show can be heard live every Friday at noon (Eastern Time) and is repeated on Saturdays (10 PM). Each show features an update on what is happening in the pro-life world, and frequently quests will appear on the show to provide first-hand updates and experiences. 
---
Video of the Week

– Don't Forget to Oppose Classroom Sex Education

Parents upset with the political ideology infesting their child's public education are packing the halls of county school board meetings. Most of the anger is focused on racist curriculum and mask mandates, but parents must not overlook the pornography. If your child's school includes classroom sex education in its curriculum, then there's plenty more to be angry about. It's going to change your child's behavior forever.  
---
Action Item of the Week

– Prayer rally at Supreme Court in four weeks

The United States Supreme Court is scheduled to consider Dobbs v. Jackson in its 2021-2022 session, which begins on October 4, 2021.

Stanton Public Policy Center is making a nationwide call for a pro-life coalition of thousands to come to the Supreme Court for a massive prayer gathering and worship on Saturday, October 2, from 2-4 PM.

American Life League plans to be there to call upon the Supreme Court to proclaim the truth—that every preborn human being is created by God and is entitled to the same rights and protections as any other human being in the United States of America.

We will be joined by national pro-life and Christian leaders, as well as worship bands and members of Congress.

It is time the Supreme Court recognized the humanity of the preborn child and awarded him or her the full protections of the United States Constitution.

The event is being organized by the Stanton Public Policy Center.

Here is a link to the Facebook Event Page: https://www.facebook.com/events/994009991362409

Stanton Public Policy Center is a women's advocacy and educational group that works on issues of human rights and justice which empower and inspire women. It is affiliated with Stanton Healthcare, which has life-affirming women's health clinics in America and internationally.
---
Pro-life Social Media

– Press Secretary Jen Psaki attempts to defend "Catholic" President Biden
Press Secretary Jen Psaki got testy with a reporter this week who had the nerve to ask how President Biden can express support for abortion-on-demand while his Catholic faith says it's morally wrong.
Psaki tells a male reporter who asked why Biden supports abortion: "He believes that it's up to a woman to make those decisions, and up to a woman to make those decisions with her doctor. I know you've never faced those choices, nor have you ever been pregnant." pic.twitter.com/x7SCcvtTID

— CBS News (@CBSNews) September 2, 2021
Good question. But why the personal attack by Psaki? According the rules for Marxist progressives, they're not supposed to assume another person's gender, much less their ability to give birth.
How the hell does she know he's not a birthing person

— SpeedDemon (@Redevolution06) September 2, 2021
I was firmly instructed by people who "believe in the science" that men can get pregnant, too. 🤨

— Julia Hanson (@julesverne1492) September 2, 2021
How dare she presume his gender!

— Charles E. Smith (@cesmith78) September 2, 2021
Sorry, I'm not up to date on this topic. Are we back to only women getting pregnant? Hard to keep up with all the rule changes.

— Christopher Wood (@CJWood71) September 2, 2021
Radical abortion advocates don't want to live by their own rules; they just want the rest of us to comply.
Seems odd for @PressSec to have commented on military withdrawals recently; she has never been a soldier. What a fun game!

— The Rancor Keeper (@ohnotherancor) September 2, 2021
It's their rules, not ours.
Hey, i have a uterus, do you want to hear my take?

— Kimberly (@KimW2021) September 2, 2021
You, a male reporter, will never understand .. but the president does . 🤔

— ADB (@snappertone) September 2, 2021