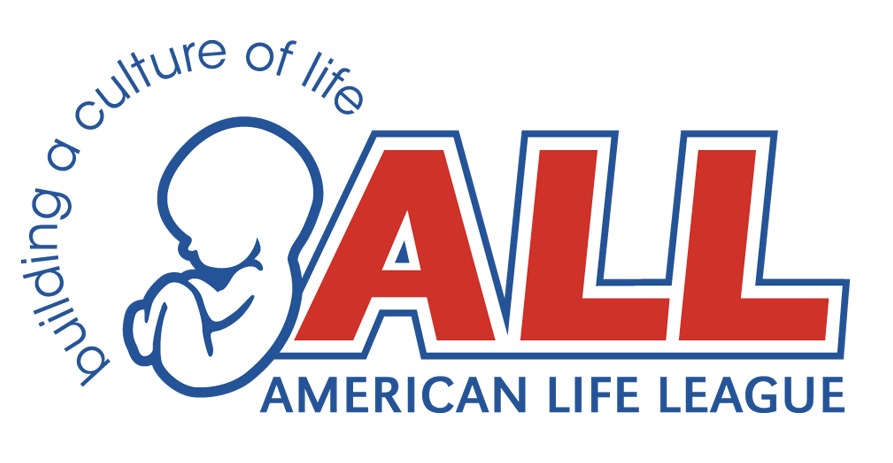 Pro-Life This Week – August 24, 2018
FIGHT PLANNED PARENTHOOD
You can help save a life today!
Make a difference and give light to the darkness.
DONATE

Week in Review – Abortions on campus, PP funding, Reading (PA), and Kavanaugh
The California legislature passed a bill this week that would turn every campus of the University of California and the California State University systems into abortion facilities. The bill (SB 320) specifically says, "On and after January 1, 2022, each public university student health center shall offer abortion by medication techniques." The University of California has 10 campuses and the California State University has 23 campuses. The bill then will create 33 new medication abortion facilities in the state. All of which will have easy and immediate access to just that segment of the population that has the most abortions. According to Guttmacher, women aged 18 to 24 have 42 percent of all abortions in the United States. Will your state be next?
This week, Senator Rand Paul introduced an amendment to a 2019 Senate Appropriations Package that would effectively defund Planned Parenthood. Out of habit, the bill contains exceptions for rape, incest, and life of the mother—even though those exceptions make absolutely no sense in the scope of this amendment. A number of Republican senators who have supported defunding Planned Parenthood in the past are indicating they may not support this amendment. The failure of this Congress to pass a bill defunding Planned Parenthood and send it to President Trump for a signature is one of their biggest failures. Remember, Planned Parenthood now gets $1.5 million a day in taxpayer funding.
Last year, when the Reading (PA) School system tried to put a Reproductive Health Center, staffed by a Planned Parenthood employee, in the high school, it was met with massive protests. The proposal was defeated. This year, the Reading school board approved an almost identical plan with the RHC being staffed by a Co-County Wellness Services employee—instead of PP. This was approved this week. While we are happy that Planned Parenthood will not be directly in the school, the RHC is still dangerous. There is nothing to prevent the wellness services employee from referring students to Planned Parenthood. The school board did include an option that allows students, or parents of students on their behalf, to opt out of the service. That means parents could essentially prevent their children from utilizing the services of the resource center. We pray that most parents will make use of that opt-out provision and keep their children away from the RHC.
We are getting ready for the Senate confirmation hearings on Supreme Court nominee Judge Brett Kavanaugh, which begin on September 4. Politico had an interview with Senator Susan Collins this week. Collins is a Republican who is supported by Planned Parenthood. However, after spending time with Kavanaugh, she told Politico, "He is clearly well credentialed, has appropriate experience, is thoughtful in his approach to the issues, emphasized his belief in an independent judiciary, underscored his commitment to stare decisis. I'm just not—I want to make sure I have the benefit of the hearings before reaching a decision." Last year, Collins ultimately voted in favor of Justice Neil Gorsuch. With the current situation in the Senate, if both Collins and Lisa Murkowski—another pro-Planned Parenthood Republican senator—wind up supporting Kavanaugh, it could be enough to get him confirmed.
.
---

ALL in the News – Seeing the devil in action with abortion and sex practices
Judie Brown's commentary this week, Evildoers among Women, is about women justifying abortion and why Chelsea Clinton's claim about abortion and the US economy are completely wrong.
American Life League was cited as a source in an article, Assisted suicide campaigners set sights on Scotland, by the Society for the Protection of Unborn Children in the United Kingdom.
ALL's STOPP International published an article, Planned Parenthood Employees' Perverted Thought Process, in which Jim Sedlak reveals the horrendous thoughts of PP personnel and gives insight into one of the organizations sneaky tactics.
Jim Sedlak's Pro-Life Activism from Creation to Deathis a weekly talk radio program on the Radio Maria USA network.  It can be heard live every Friday at noon (Eastern Time) and is repeated on Saturdays (10 PM) and Mondays (10 PM).
---
Pro-life Social Media – NARAL Hates "Settled Law," Except When It Likes to Use It
In 2016, NARAL Pro-Choice America endorsed Hillary Clinton as the "champion" president America needs. No surprise there. During her televised debate with Senator Bernie Sanders, she made it clear that her litmus test for SCOTUS nominees are people "who believe Roe v. Wade is settled law . . ."
WATCH: Hillary upset and claims there haven't been any questions about abortion at debates. #TTT16 #DemDebate pic.twitter.com/Mujb9fQOWX

— MRCTV.org (@mrctv) April 15, 2016
Would Hillary, then, have endorsed Trump's current nominee, Brett Kavanaugh? This past week, pro-abortion Senator Susan Collins met with the nominee and asserted afterwards that Kavanaugh agrees that Roe v. Wade is 'settled law."
Sen. Susan Collins said Kavanaugh sees Roe v. Wade as 'settled law' https://t.co/eBoeJ7hiL4 pic.twitter.com/vywFvl3Bgb

— The Man With No Name (@ghilblakley) August 22, 2018
Pro-abortion lawmakers weren't buying it and put out a warning:
It's not enough for Brett Kavanaugh to say that Roe v. Wade is "settled law." Chief Justice Roberts said the same thing in 2005. Then he voted in favor of a law that would have forced 75% of Texas clinics to close. Fool me once, shame on you. Fool me twice, shame on me.

— Sen Dianne Feinstein (@SenFeinstein) August 22, 2018
Let's be clear: this is not as simple as Judge Kavanaugh saying that Roe is settled law. Everything the Supreme Court decides is settled law until 5 Justices unsettle it. #WhatsAtStake pic.twitter.com/wsx7h60Res

— Chuck Schumer (@SenSchumer) August 22, 2018
Always one to toe the line with its pro-abortion, Washington allies, NARAL moved the goal posts:
"Settled law' means nothing. It is code, long used by many conservative judges, meant to hide their real beliefs and anti-choice record. This Court has spent much of the last term re-litigating so-called 'settled law."
—NARAL President @ilyseh #StopKavanaugh #SaveRoe pic.twitter.com/zF5GIrCNZP

— NARAL (@NARAL) August 21, 2018
NARAL believes abortion is settled law, except when people they don't like say it's settled law.
Up now: @PattyMurray– #RoevWade is settled law. #Antichoice legislators need to "come to grips" with this. Agreed!

— NARAL (@NARAL) January 28, 2014
.@HillaryClinton says that she would look for #SCOTUS nominee who "believe Roe v. Wade is settled law" #DemDebate #AskAboutAbortion

— NARAL (@NARAL) March 10, 2016
Thanks for the laugh, NARAL.
---

Video of the Week – There's a fundamental difference between two parts of a person and the two cells that unite in the process of creating a person
---

Action Item of the Week – SCOTUS CONFIRMATION HEARINGS BEGIN IN 11 DAYS
President Trump nominated Judge Brett Kavanaugh to be the next US Supreme Court justice. Judge Kavanaugh is an exceptionally qualified jurist.
Judge Kavanaugh has served on the Washington, DC, Circuit Court of Appeals for more than a decade, establishing a reputation for being principled and fair. Like Justice Neil Gorsuch, he is an originalist who will interpret the law, not try to make it himself. In his time on the bench, he has ruled wisely in major cases involving the protection of life and freedom of conscience.
Dissenting from the majority in Garza v. Hargan, Kavanaugh rejected the ACLU's attempt to create a radical, new constitutional right to abortion on demand for illegal immigrant children in federal custody and stood up for the administration's impermissible interest in favoring fetal life, protecting the best interests of a minor, and refraining from facilitating abortion.
In another case, Priests for Life v. HHS, Kavanaugh defended a pro-life religious organization from the Obama Administration's unconstitutional mandate forcing them to provide abortifacient drugs in their health plans.
Judge Kavanaugh must now be confirmed by a simple majority (51 votes) of the United States Senate. The next step in the process is for the Senate Judiciary Committee to hold hearings and send the nomination to the full Senate for an up-or-down vote. The Judiciary Committee hearings are scheduled to begin on Tuesday, September 4, and last for four days.
Members of the Judiciary Committee are:
Majority Members (11)
Minority Members (10)
Grassley, Chuck (IA), Chairman
Hatch, Orrin G. (UT)
Graham, Lindsey (SC)
Cornyn, John (TX)
Lee, Mike (UT)
Cruz, Ted (TX)
Sasse, Ben (NE)
Flake, Jeff (AZ)
Crapo, Mike (ID)
Tillis, Thom (NC)
Kennedy, John (LA)
Feinstein, Dianne (CA), Ranking Member
Leahy, Patrick J. (VT)
Durbin, Richard J. (IL)
Whitehouse, Sheldon (RI)
Klobuchar, Amy (MN)
Coons, Christopher A. (DE)
Blumenthal, Richard (CT)
Hirono, Mazie K. (HI)
Booker, Cory A. (NJ)
Harris, Kamala D. (CA)
Action needed: Begin contacting all the committee members and your own US senators, asking them to support Judge Kavanaugh. You can get phone numbers and contact forms for every senator at: https://www.senate.gov/general/contact_information/senators_cfm.cfm