Pro-Life This Week – August 20, 2021
Week in Review – More dead babies, no conscience rights, and the shining light from an Olympic medalist
Our friend, Carole Novielli, at Life Action, released a report this week on the killing of preborn babies by abortion, just one-to-four weeks before their due dates. Carole cited official state documents that revealed this horrible truth. These documented abortions took place in Kentucky, Michigan, and Minnesota at 35 to 39 weeks gestation. Of course, killing a preborn baby at 39 weeks is no more horrible and wrong as killing another baby at one week. Every abortion takes the life of a unique human being created by God for a specific purpose. But what these documented numbers do show is that, despite the claims of the pro-abortion fanatics, abortion in the United States today is being committed throughout women's pregnancies right up to birth. Prolifers need to understand that every abortion is wrong, and we must fight to save every baby every time—no exceptions, no compromise, no apologies.
In the "consequences of elections" category, the presidential election that put Joe Biden in office also brought us "Catholic" Xavier Becerra as head of the Department of Health and Human Services. This adamant Planned Parenthood supporter and pro-abortionist has showed his hostility toward Church teaching in many ways. A few months ago, the FDA (which reports to him) used the pandemic as an excuse to allow the mailing of the Abortion Pill without any physical contact between the provider and the woman getting the Pill. This will greatly increase the number of preborn babies being murdered and will make it harder than ever to get an accurate account of the bodies included in the abortion holocaust in America.
In another example, under the Trump administration, the Department of Health and Human Services got involved in a case involving a nurse who had been forced to participate in an elective abortion, despite her clearly expressed Catholic beliefs. A complaint was filed in 2018 and was initially pursued by the DHHS as a religious freedom issue. Under Becerra, DHHS has decided to reject the actions of the previous administration and, last week, the US Department of Justice dropped the case without any explanation. Archbishop Salvatore Cordileone of San Francisco commented: "It is profoundly sad for our country and an outrage that the federal government has withdrawn its lawsuit against the University of Vermont Medical Center, where a nurse was forced to take an innocent life in abortion in violation of her conscience and known moral convictions. My prayers are with the nurse forced to participate in this killing."
On a positive note, after the Tokyo Olympics, Maria Andrejczyk, a Polish track and field Olympian decided to use her silver medal—won at the games—to help a child. According to an ESPN report, last week Maria "posted on her Facebook page that she came across the fundraiser for eight-month-old Miłoszek Małysa, who had a serious heart defect and needed surgery, and she decided to auction off her lone Olympic medal to help raise money for his surgery."
On Monday of this week, Maria "confirmed on Instagram that Żabka, a Polish supermarket chain, won the auction with a bid of $125,000. The money raised will allow the boy to get the necessary surgery at Stanford University Medical Center."
Unlike other athletes who win multiple medals, after competing in two Olympics, the silver medal in the javelin throw was the only medal she won. She gave it up to help a critically ill child.
In what can only be described as a God-inspired decision, Żabka supermarkets decided to give the medal back to Maria.
---
ALL in the News – Latest Issue of Celebrate Life Magazine out Now; MBW Continues to Grow in August
The Summer 2021 issue of Celebrate Life Magazine was recently published and mailed to subscribers. This issue's headline article features Lino Rulli, also known as "The Catholic Guy", on his SiriusXM Radio show by the same name. This article and others from the summer issue can be found on the Celebrate Life website.
ALL's program, the Marian Blue Wave, continues to grow with more than 4,000 prayer partners signed up on the interactive map. The Marian Blue Wave asks Catholics to commit to saying a Rosary once a week for the specific intentions of ending all abortion, shutting down all Planned Parenthood and abortion facilities, and for the protection of our Lord in the Eucharist.
Every Friday afternoon, the American Life League social media team, Dwain Currier and Katie Brown, host the Friday Live Show on Instagram Live. The hosts regularly discuss current events and provide young adults a platform where they can have their culture of life questions answered. Replays of the show can be found on Facebook.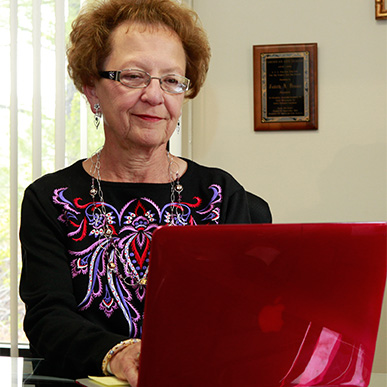 Twice a week, Judie Brown's commentaries are distributed to an expansive media list. The list contains over 100 media outlets such as Fox News, The Federalist, Breitbart, and The Daily Caller, among others. Judie's Tuesday commentary, Predatory Implants, was featured on the front page of ALL.org. Each commentary is also featured as a part of Judie's recurring column on Renew America.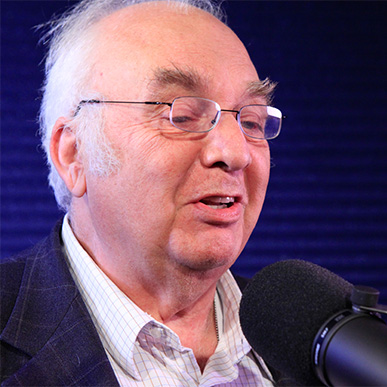 Jim Sedlak's Pro-Life Activism from Creation to Death is a weekly talk-radio program on the Radio Maria USA network. The show can be heard live every Friday at noon (Eastern Time) and is repeated on Saturdays (10 PM). Each show features an update on what is happening in the pro-life world, and frequently quests will appear on the show to provide first hand updates and experiences.
---
Video of the Week – Life begins in the womb?
Contend Projects is a non-profit organization whose mission is to provide accurate information regarding the process of human reproduction and embryology. EWTN's Pro-Life Weekly program visited the fine folks at Contend Projects a couple of years ago. In a recent tweet revisiting the episode, the EWTN program posted the following description on its Twitter timeline:
"There's an empirical scientific fact that a new single-cell human being is an actual human being, not a possible human being."

Brooke Staton is the founder of @ContendProjects, a nonprofit that educates others about the scientific reality of when life begins in the womb. pic.twitter.com/ckv3BgwYdx

— EWTN Pro-Life Weekly (@EWTNProLife) August 19, 2021
"Life begins in the womb."? Oh, dear—why are we still getting this wrong? Here's our video explaining the scientific error of the phrase:
---
Action Item of the Week – Prayer and action!
As the summer is winding down, pro-life individuals and groups are putting plans in place for their "rest-of-the-year" activities.
We encourage all individuals and leaders of pro-life groups to remember the wise advice of Joe Scheidler. In fighting for every human being's life, we must combine prayer and action. (Ora et Labora).
Beyond your own personal efforts to pray and act, there are a number of national efforts in which you can participate.
American Life League's Marian Blue Wave is actively receiving prayer partners from all over the world. In our almost two years of operation, the Marian Blue Wave has generated almost half-a-million Rosaries being recited and has led to a great deal of activity at abortion facilities in 31 countries on the six populated continents of the world. You can add your prayers—and even your presence at abortion facilities—by joining the MBW.
This month, 40 Days for Life has expanded their twice-a-year efforts to a new, year-round effort appropriately called 40 Days For Life 365. 40 Days for Life president and CEO Shawn Carney describes this new effort. "After much development and testing in various locations, we are excited to release this new training, which will devastate abortion businesses. Local leaders have been asking for this … 40 Days for Life has experienced so much growth that we've learned a lot about what works and doesn't work, and the leaders are eager to build upon success. Developing a platform for organizing year-round vigils was the logical next step toward ending abortion."
American Life League's Bringing Jesus to Planned Parenthood Through Mary campaign was launched in 2010 and immediately saw an increase in the number of Planned Parenthood center closings. That campaign is still active and still effective.
Of course, you don't have to join a formal program. You can pray for an end to abortion and take action by helping at a pregnancy resource center, or your local pro-life groups, or just aiding a sick member of your family.
The specific activity you do is not what is important.
What is important is that you engage in prayer and action for the lives of the preborn.
---
Pro-life Social Media – Grandmother's Touching Memorial to Her 18-Week-Old Preborn Granddaughter
Parents have devised various ways to memorialize the death of their children born too soon. Imprints of hands and feet captured soon after birth or death not only capture their vulnerable size at the hour of death, but they reveal their humanity. These children are loved by God, loved by parents, and in the tweet below, cherished by grandparents.
Twitter user @PatriotRN10 posted the following:
My granddaughter, born too soon. She died yesterday.

These are her footprints and handprints. She was born at 18 weeks. She was a baby, not a fetus and not a clump of cells.

Don't let "pro-choice" people tell you that these are not children. pic.twitter.com/n4ltYf4L7X

— PatriotRN ✝️🩸 (@PatriotRN10) August 19, 2021
For context, this is a preborn child at approximately 18 weeks:
User @vicki12398561 then shared the following: 
I'm sorry for your loss. These are my daughters footprints. She passed away in the womb at 20 weeks. she also was not a clump of cells. She was the most perfect tiny human I have ever seen. even down to her tiny little fingernails. pic.twitter.com/u471rh1ttN

— vicki (@vicki12398561) August 19, 2021