Pro-Life This Week – August 13, 2021
Week in Review – The Senate stays in session to vote on horrible budget bills
Although the United States Senate is supposed to be out of session for their August recess this week, they are officially in "extra innings" and busy voting on budget bills. Among the bills voted on this week was the $3.5 trillion Infrastructure Package. This is a bill being closely watched by pro-life groups because, as written, it would allow unfettered taxpayer funding of abortion and eliminate conscience protections for healthcare workers.
Senator Joe Lankford (R-OK) introduced an amendment to the bill that—like the Hyde Amendment in past years—sought to prohibit taxpayer funding for some abortions (exceptions for rape, incest, and life of mother) and to also protect health-care providers who refuse to participate in abortion from discrimination—like the previous Weldon amendment.
This past Wednesday, the Senate voted on the Lankford Amendment, and it passed by a vote of 50-49. All the Republican senators present supported the bill and Senator Joe Manchin (D-WV) also voted for the amendment. Manchin is generally considered as a pro-life supporter and has been saying he was against removing the Hyde and Weldon Amendments.
We encourage you to thank Senator Manchin for voting for the Lankford Amendment. While not a totally pro-life amendment, it will—if kept in the budget bill—prevent taxpayer funding of most abortions. We are sure Senate Democrats will try to punish Manchin for breaking ranks.
Although we are pleased that the Lankford Amendment was passed, it is not guaranteed that it will be in the final budget bill. There is still a lot of discussion and voting left in the budget process. The funding bill voted on this week will be rolled into a complete FY2022 Budget Bill which must pass the full Senate, then pass the House of Representatives, and then be signed by the president. Those who want American taxpayers to pay for all abortions are not going to stop their efforts because they lost one vote in the Senate. We expect they will try again, at every stage, to get their way.
We also anticipate that there will be a lot of pressure put on Joe Biden by the abortion industry in general, and by Planned Parenthood in particular, to refuse to sign any budget containing the Lankford Amendment or any other wording that protects the Hyde or Weldon Amendments. Just as Obama was willing to shut down the entire federal government to protect taxpayer funding of Planned Parenthood, the pro-aborts are going to demand Biden do the same thing.
The Biden administration has only been in power for seven months and the American people are beginning to understand how bad this administration is for the country. Democrats are really concerned about the 2022 mid-term elections and are anxious to get everything they want now.
Please continue to pray for our country and for all those whose lives are threatened by the forces of evil that currently hold sway in our government.
---
ALL in the News – New Federal Documents Detail Taxpayer Funding for Planned Parenthood; Live Stream Discusses COVID-19 Vaccine Concerns; Judie Brown Commentary Becomes an Op-Ed
On Wednesday of this week, the semi-monthly STOPP Report was sent to a list of thousands of pro-life activists and readers. The main article discussed recently released reports regarding federal taxpayer funding for Planned Parenthood. The second article discussed Dr. Leana Wen's new book describing her exit as former president and CEO of Planned Parenthood Federation of America.
Every Friday afternoon, the American Life League social media team, Dwain Currier and Katie Brown, host the Friday Live Show on Instagram Live. This week, Katie and Dwain discussed four things to consider before getting the COVID-19 vaccine. The topic was brought up following news that the White House is asking social media influencers to push the vaccine on young adults. The show regularly discusses current events and provides young adults a platform where they can have their culture of life questions answered. Replays of the show can be found on Facebook.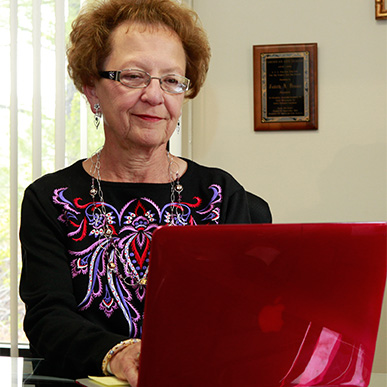 Twice a week, Judie Brown's commentaries are distributed to an expansive media list. The list contains over 100 media outlets such as Fox News, The Federalist, Breitbart, and The Daily Caller, among others. Judie's Tuesday commentary, A Pound of Flesh, was featured on the front page of ALL.org. The commentary was also reprinted as an Op-Ed by CNS News. Each commentary is also featured as a part of Judie's recurring column on Renew America.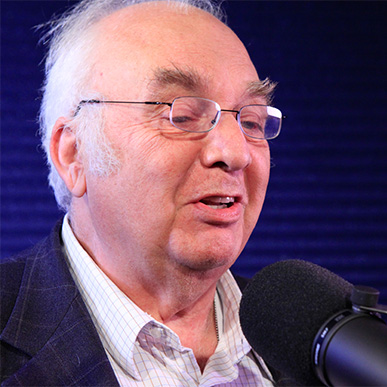 Jim Sedlak's Pro-Life Activism from Creation to Death is a weekly talk-radio program on the Radio Maria USA network. The show can be heard live every Friday at noon (Eastern Time) and is repeated on Saturdays (10 PM). Each show features an update on what is happening in the pro-life world, and frequently quests will appear on the show to provide first hand updates and experiences. 
---
Video of the Week – Meet Baby Olivia
The pro-life group, Live Action, has produced a beautiful animation titled "Meet Baby Olivia." From its YouTube description:
"From a single-celled human to a baby with a beating heart, brainwaves, fingers, and toes, Olivia shows the remarkable beauty of a unique life within the womb."
---
Action Item of the Week – Contact your US senators now!
The battle over the Fiscal Year 2022 spending bills continues in the United States Congress. The schedules for the summer recess in the Senate and the House are changing.
Both the House and Senate have changed some of the start and end dates for their summer recess. The House is already in recess and will be out until August 23. There is a chance they may be called back earlier to vote on a Budget Reconciliation Bill.
Because of the 50-50 split in the Senate, we are focusing on that body to try and shut down the pro-abortion juggernaut.
The Senate is now supposed to start their recess this weekend and not return to DC until September 13. At that point, the House and Senate will have just 12 in-session days in September to approve the budget before the statutory deadline of September 30. If they make that deadline, the president will still have to sign the bill.
Most senators use the time away from Washington to be back in their states, holding meetings with concerned citizens. We ask you all to immediately make appointments with your senators and stress the importance of keeping provisions that offer some protections against federal funding of abortions in the spending bills.
Although the Senate is split 50-50, Senator Manchin (D-WV) has already voted to support the Hyde Amendment and may be willing to support some other pro-life provisions. Every senator needs to hear from their constituents this August and early September.
To find the address and phone number of your senators' local offices, go to www.senate.gov, click on "senators," then click on "state," then click on each senator's name or picture. You will be taken to the senator's page. Scroll down to the bottom and you will find the address and phone numbers of the senator's offices in your state.
Contact the nearest office and tell them you (and a small group, if you have one) want to meet with your senator.
Don't wait . . . schedule your appointment as soon as possible. YOU ONLY HAVE FOUR WEEKS TO ACT.
It is critical that pro-lifers meet with both Republican and Democrat senators.
---
Pro-life Social Media – 'Fruitcakes': Catholics for Choice Posts Meme of Pope Calling an Abortion-Violence Provider
We haven't covered Planned Parenthood's tweets in a while. Its posts don't contain as many outrageous claims as Catholics for Choice. That's because Planned Parenthood violates human dignity while Catholics for Choice does double-duty by violating human dignity AND willfully rejecting Catholic teaching.
This week's ridiculous tweet suggests Pope Francis loves abortion providers. 
August 11, 2021
Love the sinner, hate the sin. That's a moral truth. But what does C4C consider an abortion violence provider—the killer or the entity that provides the killing (i.e., Planned Parenthood)? Our faith teaches us to love those who do evil. To tell the sinner we love them in the absence of fraternal correction is morally irresponsible. The pope can call Dr. Dismemberment and tell him he's loved, but he can't hang up the phone without telling him his soul is in danger of eternal damnation. Catholic Twitter isn't impressed by C4C's meme skills.
That's just flat out disgusting.

You're really trying to find the fast track to hell, aren't ya?

— dei gratia (@JackoEdward) August 11, 2021
Abortion is murder and against the Catholic faith. Delete your account. You can't be Catholic and pro-choice.

— Sabi (@DojoDeSabi) August 12, 2021
Why do you guys constantly misrepresent the Pope as if he agrees with you on any of these things you're pushing for? And for that matter, *why* do you even want to call yourselves catholic at all? Why not just become liberal protestants?

— Hasan (@Hasan22821492) August 12, 2021
Because the darkness abhors the light.
You should have stopped with the first meme.

— ANARCHY–for better protection of gestating humans (@Pro_life_NRCHY) August 11, 2021
What was the first meme?
August 11, 2021
That would be like calling Catholic bishops and telling them canon law is only a list of suggestions.
The Pope compared abortion to hiring a hitman you absolute fruitcakes

— Shania (@shanianottwain2) August 11, 2021
Oh boy…https://t.co/q4mcFSnrO3 pic.twitter.com/SStpp2frZF

— Liam (@LiamDan008) August 11, 2021
What are the chances that any of C4C's offices have a portrait of Pope Francis hanging on the wall?