Pro-Life This Week – July 9, 2021
Week in Review – Threats against our children continue to grow in schools
Those individuals and organizations that want to fundamentally change the Christian nature of the United States are always looking at ways to indoctrinate our school-age children in their warped, satanic philosophies. Developments over the July 4th weekend have again revealed that the anti-God, anti-life forces are still hard at work.
We know, of course, the dramatic effects of sexuality indoctrination programs in our schools and the harm that it is doing to our children and families. With the pushing of deviant sexual activity, abortion, and the idea that it is up to the schools to "teach our children how to obtain sexual satisfaction before marriage" (as described by Planned Parenthood's Dr. Lena Levine in the 1950s), the forces of evil have taken it upon themselves to lead our children into lives of sexual sin.
Now, these proponents have added "gender fluidity" to those damaging programs. Over the last five years there has been an overt attempt to deny that God created humans "male and female" and have launched programs across the country to convince our children that they have the ability, and even the obligation, to decide for themselves what gender they are. American Life League's executive director worked closely with a task force in Florida over the last few years that was fighting the sex indoctrination and LGBTQ+ programs in school districts throughout the state. The task force heard from parents about the effects on children—including one mother who said her 12-year-old daughter came home from school one day, along with another girl in her class, and announced she wanted an operation to remove her breasts because the two of them decided to be boys. The task force identified that much of the material used in the schools was actually illegal pornography. Yet, they have not received any help from local law enforcement and are now seeking assistance from the state government.
Now, The Daily Wire broke the news this week that "the nation's largest teacher union (the National Education Association) pledged to teach critical race theory—the ideology that claims America is irredeemably rooted in racism—in all 50 states and across the more than 14,000 school districts the union works with."
This happened at NEA's virtual representative assembly over the July 4th weekend. The NEA voted to implement critical race theory into the classroom with the assistance of the union's Ethnic Minority Affairs Caucuses.
The union has taken this position even though "several states across the country are fighting back against critical race theory by banning educators from teaching it as fact in public school classrooms. Idaho was the first state to pass laws banning critical race theory, and other states such as Tennessee, Texas, Utah, Florida, and Iowa passed similar legislation."
The Daily Wire pointed out that, "Despite the bans, thousands of teachers nationwide have pledged to continue teaching critical race theory."
The NEA also vowed to "oppose attempts to ban critical race theory" and the New York Times' "1619 Project," which has been examined by historians and found to be based on false data.
As the in-school threats to your children and grandchildren continue to mount, parents and grandparents need to know what their schools are teaching and either change what is being taught or seek alternate sources of education.
---
ALL in the News – STOPP Report Sent Out to Massive List of Pro-Life Activists; Marian Blue Wave Prays for Virginia in July
On Wednesday of this week, the semi-monthly STOPP Report was sent out to a list of thousands of pro-life activists and readers. The STOPP Report gives updates on Planned Parenthood and the work STOPP is doing to shut down the abortion giant.
ALL's program, the Marian Blue Wave, continues to grow, with more than 4,000 prayer partners signed up on the interactive map. The Marian Blue Wave asks Catholics to commit to saying a Rosary once a week for the specific intentions of ending all abortion, shutting down all Planned Parenthood and abortion facilities, and for the protection of our Lord in the Eucharist.
This week, the Marian Blue Wave sent out its prayer intention for July. The program asked its thousands of prayer partners to pray specifically for the closure of the two mega Planned Parenthood facilities in Virginia.
Every Friday afternoon, the American Life League social media team, Dwain Currier and Katie Brown, host the Friday Live Show on Instagram Live. The show regularly discusses current events and provides young adults a platform where they can have their culture of life questions answered. Replays of the show can be found on Facebook.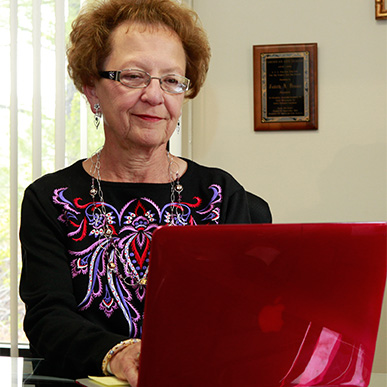 Twice a week, Judie Brown's commentaries are distributed to an expansive media list. The list contains over 100 media outlets such as Fox News, The Federalist, Breitbart, and The Daily Caller, among others. Judie's Tuesday commentary was featured on the front page of ALL.org. Each commentary is also featured as a part of Judie's recurring column on Renew America.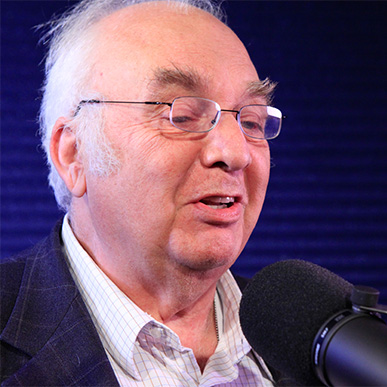 Jim Sedlak's Pro-Life Activism from Creation to Death is a weekly talk-radio program on the Radio Maria USA network. The show can be heard live every Friday at noon (Eastern Time) and is repeated on Saturdays (10 PM). Each show features an update on what is happening in the pro-life world, and frequently quests will appear on the show to provide first-hand updates and experiences. 
---
Video of the Week – Four Things the Media Get Wrong about Biden and the Eucharist
Journalists and editors insert political language into Church teaching. That's not how the Catholic faith works. Katie Brown breaks down the four things the media get wrong regarding Biden's worthiness to receive the Holy Eucharist.
---
Action Item of the Week – The saint of purity and forgiveness   
This past Tuesday, July 6, the Catholic Church celebrated the feast date of St. Maria Goretti. She is one of the youngest martyrs of the Church, having given up her life rather than allow herself and the boy who tried to rape her, to commit a mortal sexual sin. In addition, she forgave her assailant before she died and expressed a desire to see him in heaven.
The story of Maria is told on the website of the Maria Goretti Network.
Here are some of the highlights:
Maria Goretti was born a poor peasant child in Italy in 1890, the third of six children. When she was nine, her family's situation grew even worse, when her father died of malaria. Maria's mother dutifully took her husband's place in the fields, while little Maria took her mother's role in caring for her siblings. The family was able to survive by working the fields of a Count, a job they shared with a man named Giovanni Serenelli and his teenage son Alessandro.
On July 5, 1902, Alessandro grabbed Maria and pulled her into the bedroom, and closed the door. He demanded that she submit to him, but she told him that it would be a sin. Enraged, Alessandro stabbed her 14 times in her heart, lungs, and intestines.

The family discovered Maria lying on the floor. She survived for 20 hours in the hospital, undergoing surgery without anesthesia. Asked if she forgave her murderer, she replied, "Yes, for the love of Jesus I forgive him…and I want him to be with me in Paradise." She died on July 6.

Alessandro was convicted and sentenced to prison. In his eleventh year of imprisonment, he had a vision of Maria. She smiled, and came near him, and encouraged him to accept an armful of lilies. Alessandro was sorry for what he had done. When he was released from prison after serving 28 years, his first act was to travel to Maria's mother to beg her forgiveness. He then found a job as a gardener in a Capuchin monastery, a job he held for the rest of his life.

Along with 30 other witnesses, Alessandro testified as to Maria's sanctity during her Cause of Beatification. In 1950, she was canonized in a ceremony attended by a quarter million people, including her mother, the first mother ever to see her child canonized.
The life and death of Maria has been an inspiration to teens throughout the decades. The work of the Maria Goretti Network makes a true difference in the lives of those who are abused.
We invite all our readers to become familiar with this saint and to teach their young children about her. She can be the antidote to all the horror that those that do not love God are imposing on our children in schools across the nation.
---
Pro-life Social Media – The Tiniest Among Us
Working in the NICU is one of the most difficult jobs on earth. Every outcome in a neo-natal intensive care unit will either be a tragedy or a miracle. Either way, God loves, unconditionally, every single one of those tiny babies who fight hard to survive. Take a look at a few of those babies whose lives made an impact without them saying a word.