Pro-Life This Week – June 25, 2021
Week in Review – Victory in Congress and a really, really dangerous book for kids
Republicans in the US Senate were able to block passage of the "For the People Act" (S1/HR1) this week. The bill would have allowed federal takeover of all elections in the country and prohibit states from passing election laws. This was viewed as one of the most dangerous bills in Congress. The Republicans gained their victory through use of the Senate filibuster rule, which requires a vote of 60 members of the Senate to cut off debate on a bill. In the end of a lengthy battle, all the Democrats (50) voted to end debate while all 50 Republicans voted to keep debate going. Thus, the actual bill never came up for a vote.
While we celebrate this victory, there is much speculation that this circumstance will embolden the Democrats to invoke the "nuclear option" and change the filibuster rule. The nuclear option is a parliamentary procedure that allows the Senate to override a standing rule by a simple majority, rather than the two-thirds supermajority normally required to amend Senate rules. In order to do this, all 50 Democrat senators would have to support the move, with Kamala Harris casting the tie-breaking vote. As we write this, there are reportedly at least two Democrat senators who have indicated they support the current filibuster rule and would not vote to change it. Let's pray that they continue to hold their position.
Warning about New Book. Two pro-abortion individuals are creating a new book about abortion that is specifically meant for children under the age of 13. According to the authors, the book, "What's an abortion, anyway?", is scheduled to be available on September 1, 2021. The authors say: "Abortion can be a difficult topic to broach among adults, let alone children. As abortion doulas, we know how important it is to ensure that everyone has the resources they need to have intentional, compassionate, and nonjudgmental conversations about abortion care with the young people in their lives."
The authors admitted, "Book agents and publishers refused to take on this project. Time and again, we were told that no one would dare print a children's book on such a stigmatized topic. We were told it was obscene and inappropriate. But we know this is not true. We know our communities want and need this resource, and that our little ones deserve it. That's why we decided to self-publish and launch a Kickstarter campaign. This will allow us to have full control over the printing, publishing, and distribution of this special gem. Our dream is to send a free copy of this book to every abortion clinic in the United States."
Their Kickstarter campaign has already raised $23,492 from 546 backers. The authors say that this is enough money to print the books, create a Spanish version, and send a free book to 300 libraries across the United States.
This abortion-promoting book is an obvious danger to our children. Please be vigilant about checking for this book in your communities, especially in general and school libraries. We clearly do not need more so-called "experts" convincing our children that killing human beings created by God is a good and acceptable activity.
---
ALL in the News – "The Lily" Omits Most of Interview with Judie Brown; Hugh Brown Quoted in "The Washington Free Beacon"
This week, The Washington Post's feminist offshoot, "The Lily," contacted American Life League with a request for an interview. Judie Brown was interviewed for an article on President Biden and the USCCB. While Judie was briefly mentioned in the article, much of what she said was omitted. The article can be found here.
On Tuesday, The Washington Free Beacon contacted ALL for a comment on the USCCB's decision to discuss Biden and the Eucharist. ALL executive VP Hugh Brown was quoted in the article, which can be found here.
Every Friday afternoon, the American Life League social media team, Dwain Currier and Katie Brown, host the Friday Live Show on Instagram Live. The show regularly discusses current events and provides young adults a platform where they can have their culture of life questions answered. Replays of the show can be found on Facebook.
ALL's program the, Marian Blue Wave, continues to grow, with more than 4,000 prayer partners signed up on the interactive map. The Marian Blue Wave asks Catholics to commit to saying a Rosary once a week for the specific intentions of ending all abortion, shutting down all Planned Parenthood and abortion facilities, and for the protection of our Lord in the Eucharist.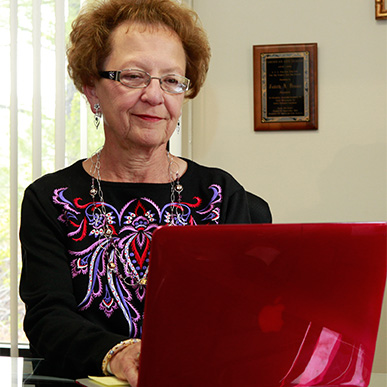 Twice a week, Judie Brown's commentaries are distributed to an expansive media list. The list contains over 100 media outlets such as Fox News, The Federalist, Breitbart, and The Daily Caller, among others. Judie's Tuesday commentary, Contrasting Abominable Acts, was featured on the front page of ALL.org. Each commentary is also featured as a part of Judie's recurring column on Renew America.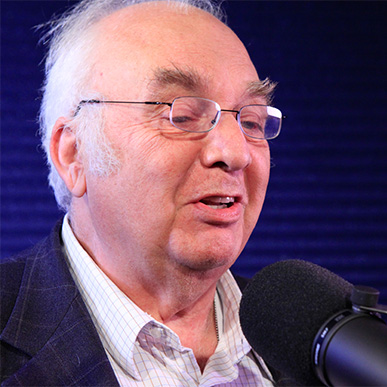 ---
Video of the Week – Are any bishops enforcing Canon 915? 
All of the media hype surrounding the US bishops' decision to formulate a document on the meaning of the Eucharist can seem overwhelming. Are any bishops enforcing Canon 915? In fact, there are, as we illustrated in our "Presence is Real" video. 
---
Action Item of the Week – Fighting the "professionals" in support of our children 
You are invited to come to the annual "Summit for Survivors of the Sexual Revolution" this July 16th and 17th in Lake Charles, Louisiana. The theme of this year's Summit is "Reclaiming the Professions."
"Doctors say they don't know when life begins. Therapists' associations try to prohibit talk therapy. The education establishment uses schools to promote Sexual Revolutionary propaganda," said Ruth Institute president Dr. Jennifer Roback Morse, PhD. "This is why our Summit, Reclaiming the Professions for Life and Family, is so essential."
Registration for the Ambassadors Program, the Awards Dinner, and the all-day Summit, including a Virtual Conference Pass, can be found here.
Morse observed: "Whether it's the American Medical Association, the American Bar Association, the National Education Association or the American Library Association, the story is always the same: leave no stone unturned in advancing the agenda of sexual radicals."
For example:
Morse responded: "If these esteemed professional associations have their way, women athletes will be compelled to compete against biological males, women and girls will be forced to share restrooms, showers and changing rooms with males who say they're women, parents will no longer be able to designate their child's sex on birth certificates, and those who object to having men in drag read stories to their children will be pilloried as hateful and bigoted.
"Christian professionals are under enormous pressure to conform to ideas directly at odds with their faith and the evidence of their own eyes. We planned this Summit for people of faith who need ammunition and encouragement in this daily battle for sanity."
The Ruth Institute's Summit will include sessions on Confronting the Corruption of the Professions, Reclaiming the Therapeutic Professions, and Legal Strategies for Reclaiming Education, as well as a panel of medical professionals.
If you can't make it to the Summit in person, check out the Virtual Conference Pass!
---
Pro-life Social Media – Anti-Catholic media see a battle of bishops versus Biden
The more the media write about Catholicism, the clearer it becomes that the media know nothing about it. Sensible Catholics see an urgent need to protect the faithful from scandal and the Eucharist from sacrilege. Anti-Catholic media see a battle of bishops versus Biden. 
A group of 60 Catholic Democrats, including @AOC, released a "statement of principles" warning Catholic clerics not to "weaponize" the practice of Communion.https://t.co/P5vgLS2Qdf

— Religion News Service (@RNS) June 18, 2021
Do you ever get the feeling like those who try to weaponize Communion are, and I'm just spitballing here, completely and utterly detached from the entire point of what the sacrament is supposed to mean?

— Brian Gongol (@briangongol) June 16, 2021
Catholic bishops are attacking President Biden, a lifelong devout Catholic, showing that theocracy takes root as democracy withers

American bishops, ignoring the advice of their own pope, are determined to weaponize the Eucharist. https://t.co/qEUbiUyoOr

— Jon Cooper 🇺🇸 (@joncoopertweets) June 23, 2021
So well said by @TimShriver especially the part regarding how the bishops and the priests have been met by their congregations. So ironic some choose to weaponize the Eucharist. So the opposite of Christ's teachings. https://t.co/NSL7poyzvM

— Maria Shriver (@mariashriver) June 23, 2021
Tell us, Mrs. Schwarzenegger, what does Christ teach? Tolerance? Unity? 
Bishops think it's a good idea to weaponize the Eucharist. https://t.co/ufnQrE12ll

— David Tarrant 📝 (@davetarrantnews) June 18, 2021
All of this "weaponizing" is curious. Being that the Eucharist IS Jesus, and Jesus is the Son of God, how does one weaponize God?
The sad part in all this is the failure to explain how withholding Communion is an act of mercy. Perhaps the bishops need to do better at explaining it. Silence in the wake of a hostile media isn't doing Catholics any favors.
Withholding communion from public officials who advocate abortion violence is not a punishment. Preventing him from receiving the Eucharist in a state of mortal sin is preventing him from committing sacrilege.

Canon 915 is an act of mercy.

— American Life League (@AmerLifeLeague) May 13, 2021