Pro-Life This Week – June 18, 2021
Week in Review – The Women's Health Protection Act will kill more babies
This week, the United States Senate held hearings on what pro-abortion forces call the "Women's Health Protection Act" (WHPA). Pro-life forces in DC refer to it as the "Abortion on Demand Act."
The act, which existed in the last Congress, but went nowhere because Republicans controlled the Senate, was reintroduced last week in both the House and the Senate (HR 3755/S 1975).
Basically, the bill, if passed, would prohibit individual states from passing any laws restricting access to abortion. Although the full texts of the bills are not yet available on Congress.gov, this language from the bill in the last Congress will demonstrate how deadly the bill can be:
This bill prohibits state or local governments from imposing certain restrictions on access to abortion services. Specifically, state or local government may not require:
unnecessary tests or procedures in connection with the provision of abortion services,
the same health care provider who provides abortion services to perform such tests or procedures,
providers to offer medically inaccurate information to patients before or during abortion services,
providers to refrain from prescribing certain drugs,
certain hospital facility transfer agreements,
one or more medically unnecessary in-person visits, or
patients to disclose the reason for seeking abortion services.
The bill also prohibits limitations or requirements that both single out and impede access to abortion services based on a number of factors (e.g., restrictions that are reasonably likely to decrease the availability of abortion services in a state). A state or local government also may not prohibit abortions prior to fetal viability nor prohibit abortions after fetal viability in cases where the health care provider determines that continuing the pregnancy poses a risk to the patient's life or health.

Additionally, the Department of Justice, individuals, or health care providers may bring a lawsuit to prospectively enjoin a limitation or restriction that is prohibited by this bill. The bill further requires the government defending such a limitation or restriction to show that (1) it significantly advances the safety of abortion services or patient health, and (2) such advancement cannot be met by a less-restrictive measure.
This radical bill was introduced in the Senate (S 1975) with 48 cosponsors (50 votes are needed to pass the bill).
The House bill (HR 3755) was introduced with 176 cosponsors (218 votes are needed to pass the bill).
Our sources in Congress let us know that, in this week's hearing, there were strong attempts by the pro-abortion senators to assert that the state laws WHPA would make illegal are tools of racism, arguing that abortion is necessary to empower Black women. The pro-life Susan B. Anthony list points out that: "On this issue at the intersection of race and abortion, the peer-reviewed study "Perceiving and Addressing the Pervasive Racial Disparity in Abortion" from the esteemed scholars James Studnicki, John W Fisher, and James L Sherley shines a light on the abortion industry's agenda. Here is the study's abstract that completely shatters the pro-abortion talking points:
"Black women have been experiencing induced abortions at a rate nearly 4 times that of White women for at least 3 decades, and likely much longer. The impact in years of potential life lost, given abortion's high incidence and racially skewed distribution, indicates that it is the most demographically consequential occurrence for the minority population. The science community has refused to engage on the subject and the popular media has essentially ignored it. In the current unfolding environment, there may be no better metric for the value of Black lives."
We will continue to bring you breaking news on what is happening in Congress and ask that you relay your concerns to your members of Congress.
---
ALL in the News – STOPP Report Details Successful Event in California; Weekly Live Stream Reaches Gen Z; MBW Continues to Grow
On Wednesday of this week, the bi-weekly STOPP Report was sent to a list of thousands of pro-life activists and subscribers. The headline article details STOPP's most recent trip to California. Jim Sedlak gave talks all week long on how to stop Planned Parenthood from coming into your community. The trip was a huge success with overwhelming attendance at each talk.
Every Friday afternoon, the American Life League social media team, Dwain Currier and Katie Brown, host the Friday Live Show on Instagram Live. The show regularly discusses current events and provides young adults a platform where they can have their culture of life questions answered. Replays of the show can be found on Facebook.
ALL's program, the Marian Blue Wave, continues to grow, with more than 4,000 prayer partners signed up on the interactive map. The Marian Blue Wave asks Catholics to commit to saying a Rosary once a week for the specific intentions of ending all abortion, shutting down all Planned Parenthood and abortion facilities, and for the protection of our Lord in the Eucharist.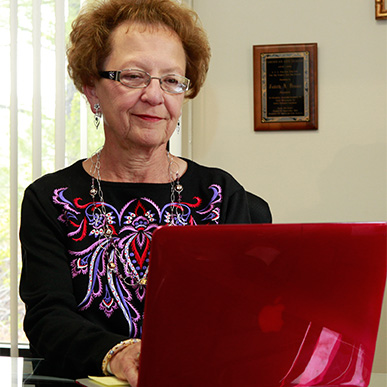 Twice a week, Judie Brown's commentaries are distributed to an expansive media list. The list contains over 100 media outlets such as Fox News, The Federalist, Breitbart, and The Daily Caller, among others. Judie's Tuesday commentary, Apostles of Mercy, was featured on the front page of ALL.org. The commentary was also republished as an op-ed on CNS News. Each commentary is also featured as a part of Judie's recurring column on Renew America.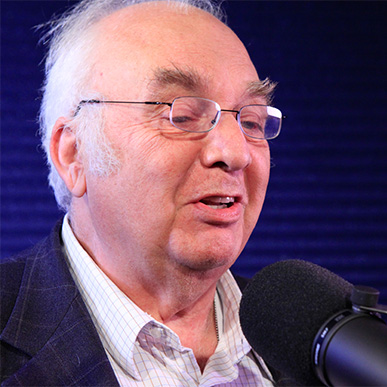 ---
Video of the Week – Last weekend, several hundred men gathered for the first Men's March in DC
From the Men's March website:
By God's grace, The Men's March is set to be, not only an annual event in the nation's capital each June, but also, a national men's movement to end abortion that will strive to complement and unite the many men's groups that are already assembled and doing good things, and that is positioned to pop up at various times and locations throughout the year.
One speaker, Monsignor Charles Pope, reminds us of men's responsibilities when it comes to protecting vulnerable human life.
---
Action Item of the Week – Father's Day
This Sunday is Father's Day—a day set aside each year to remember and celebrate those men who, in most cases, cooperated with God and our mothers to bring us into this world. In other cases, they adopted us or married our mother and became a stepdad. Of course, he could have been a teacher or a coach or another male who filled a void in our lives. Whatever brought him into the role as our father, we honor him this weekend and throughout the year.
Of course, this is a great weekend to remember to thank our heavenly Father. We can do that best through the prayer that His Son, Jesus, taught us:
Our Father,
Who art in Heaven,
hallowed be Thy name,
Thy Kingdom come,
Thy will be done on earth as it is in Heaven.
Give us this day our daily bread,
and forgive us our trespasses as we forgive those who trespass against us;
and lead us not into temptation,
but deliver us from evil.
Amen.
In searching for an appropriate prayer for our earthly fathers, we found this one by Tony Rossi on the website of Xavier University. We give it to you today and hope that, as you recite the prayer this weekend, and throughout the year, it will draw you closer to both your heavenly and your earthly father.
Bless Our Fathers
Heavenly Father,
Today we ask You to bless our earthly fathers
for the many times they reflected the love, strength, generosity, wisdom and mercy that You exemplify in Your relationship with us, Your children.

We honor our fathers for putting our needs above their own convenience and comfort;
for teaching us to show courage and determination in the face of adversity;
for challenging us to move beyond self-limiting boundaries;
for modeling the qualities that would turn us into responsible, principled, caring adults.

Not all our fathers lived up to these ideals.
Give them the grace to acknowledge and learn from their mistakes.
Give us the grace to extend to them the same forgiveness that you offer us all.
Help us to resist the urge to stay stuck in past bitterness,
instead, moving forward with humility and peace of heart.

We ask your blessing on those men who served
as father figures in our lives
when our biological fathers weren't able to do so.
May the love and selflessness they showed us
be returned to them in all their relationships,
and help them to know that their influence
has changed us for the better.

Give new and future fathers the guidance they need
to raise happy and holy children,
grounded in a love for God and other people –
and remind these fathers that treating their wives
with dignity, compassion and respect is
one of the greatest gifts they can give their children.

We pray that our fathers who have passed into the next life
have been welcomed into Your loving embrace,
and that our family will one day be reunited in Your heavenly kingdom.

In union with St. Joseph,
whom You entrusted with Your Son,
we ask Your generous blessings today and every day.

Amen.

– Tony Rossi
---
Pro-life Social Media – 'Now I Burn': Catholics for Choice Continues with Meaningless Tweets
If you were an abortion advocate, wouldn't the question of the preborn child's humanity—or lack thereof—be a simple one to answer? Not if you're pretend-Catholic Nancy Pelosi.
A CNS News reporter asked Pelosi a question in relation to Mississippi's 15-week abortion limit:
Reporter asks Nancy Pelosi, "Is an unborn baby at 15 weeks a human being?"

Pelosi: "Let me just say that I am a big supporter of Roe v. Wade. I am a mother of five children in six years. I think I have some standing on this issue as to respecting a woman's right to choose." pic.twitter.com/JnCX67Cfk3

— CBS News (@CBSNews) June 17, 2021
Pelosi has a default answer every time she is challenged with a question regarding the humanity of the preborn child. She's a mother. She's a grandmother. She's a woman birthing person who delivered five kids in six years.
"Yes" would have been a shorter and more accurate answer.

— syd (@SydneyCarton1) June 17, 2021
See how easy that was?
I do not hear an answer

— Eileen Wyner (@ewyner) June 17, 2021
She still didn't answer the question.

— James Klann (@jdklann) June 17, 2021
June 17, 2021
="twitter-tweet">

Barbaric. Speaker Pelosi refuses to say an unborn baby at 15 weeks is a human being.

Science doesn't matter to today's radical Dems—it's all politics. https://t.co/F4vtyn6RIB

— Ted Cruz (@tedcruz) June 17, 2021
You can't be a Catholic in good standing and support abortion. 🤷‍♀‍ https://t.co/cv1HFMNz8o

— CatholicVote.org (@CatholicVote) June 17, 2021
Which reminds us. Time to update our graphic.
#Canon915 is the first movement toward reconciliation. Withholding communion prevents sacrilege, scandal, and stirs the conscience of the individual who has separated himself/herself from God's grace. pic.twitter.com/cbg1iIjmzo

— American Life League (@AmerLifeLeague) June 17, 2021
Nancy Pelosi had five children in six years and is now the Speaker of the House—one of the most powerful positions in America. So why does she think women need #abortion on demand?

— Samuel Green (@ProLifeSamuel) June 17, 2021
Nancy Pelosi gives a HUGE nothing burger response to whether or not an unborn child at 15 weeks is a human being – the Left is disgustinghttps://t.co/OgdgfgE9Ll

— Ryan Fournier (@RyanAFournier) June 17, 2021