Pro-Life This Week – May 28, 2021
Week in Review – The FDA issues revised COVID-19 Guidance Document
Let's admit it—we live in weird times. We have just come through 18 months of lockdowns and quarantines over a pandemic that has challenged our belief that we live in a "free" country. Just this week (May 25, 2021), the US Department of Health and Human Services, Food and Drug Administration, Center for Biologics Evaluation and Research, issued its 2021 Emergency Use Authorization for Vaccines to Prevent COVID-19 Guidance for Industry Document. This document supersedes the guidance of the same title issued on February 22, 2021, and October 2020.
The FDA clearly stated on page two of this document that "The SARS-CoV-2 pandemic presents an extraordinary challenge to global health. There are currently no FDA-licensed vaccines to prevent COVID-19. Commercial vaccine manufacturers and other entities are developing COVID-19 vaccine candidates using different technologies including RNA, DNA, protein, and viral vectored vaccines." (Emphasis added)
Despite the clear statement that all the shots being given people are "vaccine candidates," not vaccines, the news media continues to call them vaccines and supposedly "unvaccinated" individuals are living with additional restrictions on their lifestyles. Many universities are demanding that students be "vaccinated" with shots that are not "FDA-licensed vaccines."
What has this to do with a pro-life newsletter? Everything.
First, Sound Choice Pharmaceutical documents that every one of the top 11 vaccine candidates used aborted embryonic cell lines in development, production, and/or testing.
We frequently receive calls in our office about the vaccines and which ones we approve.
American Life League will not approve the use of any of the COVID-19 vaccine candidates at this time.
But we do strongly believe that, in the United States of America, it should be YOUR choice. No government mandate, university policy, or business operation should force you to get a shot.
If you, in consultation with your physician, choose to accept a COVID-19 vaccine candidate, that is your decision. Our obligation is to provide you with the facts.
God bless you!
---
ALL in the News – ALL's Hugh Brown Inducted into Sports Faith International Hall of Fame for Exemplary Christian and Pro-Life Witness   
Over the weekend, ALL executive vice-president Hugh Brown was inducted into the Sports Faith International Hall of Fame. Hugh coaches high school football at Saint Michael the Archangel Catholic High School in Fredericksburg, VA. Hugh was honored because of his faithful dedication to his young men and his daily witness as a Christian and pro-life leader. In his acceptance speech, Hugh dedicated the award to his parents and ALL founders Paul and Judie Brown. You can view his speech here. The Arlington Catholic Herald featured an article, which can be found here, about the award.
Every Friday afternoon, the American Life League social media team, Dwain Currier and Katie Brown, host the Friday Live Show on Instagram Live. The show regularly discusses current events and provides young adults a platform where they can have their culture of life questions answered. Replays of the show can be found on Facebook.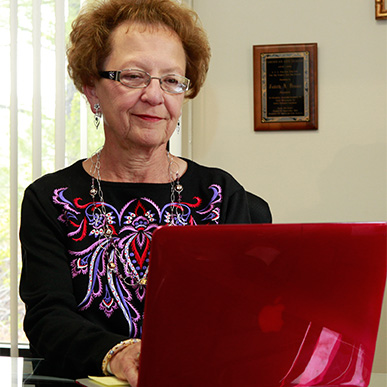 Twice a week, Judie Brown's commentaries are distributed to an expansive media list. The list contains over 100 media outlets such as Fox News, The Federalist, Breitbart, and The Daily Caller, among others. Judie's Tuesday commentary, Mississippi Mess Up, was featured on the front page of ALL.org. The commentary described the backwards nature of the Mississippi abortion law that is to be heard by the Supreme Court. Each commentary is also featured as a part of Judie's recurring column on Renew America.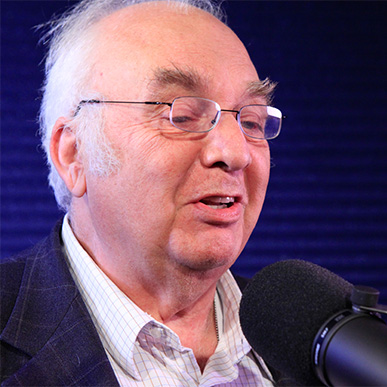 ---
Video of the Week – Catholic Teaching Doesn't Develop under Mob Rule
Once again, the heretical Catholics for Choice makes the absurd claim that being pro-abortion violence is "very Catholic."
---
Action Item of the Week – A weekend to honor our military—past and present
When we think of the military, our thoughts usually go to the Army, Navy, Air Force, Marines, and Coast Guard. Now we have the new Space Force to add to those who serve.
This Memorial Day weekend, we ask that you take the time to thank all of those in any of these services for their dedication and for their willingness to even give their lives for America.
While you are doing that, I want to call your attention to a part of the Catholic Church in America that does not get much attention. I am speaking of the Archdiocese for Military Services, USA.
The Archdiocese for the Military Services was created by Pope Saint John Paul II to provide the Catholic Church's full range of pastoral ministries and spiritual services to those in the United States Armed Forces. This includes more than 220 installations in 29 countries, patients in 153 VA Medical Centers, and federal employees serving outside the boundaries of the USA in 134 countries. Numerically, the AMS is responsible for more than 1.8 million men, women, and children.
On November 19, 2007, Archbishop Timothy P. Broglio was named the fourth Archbishop of the Military Services USA and was installed on January 25, 2008, the Feast of the Conversion of Saint Paul. Archbishop Broglio was born in 1951 in Cleveland Heights, Ohio. He attended Catholic schools in Cleveland, Ohio. He earned a Bachelor of Arts in Classics at Boston College, an STB in Theology and a Doctorate in Canon Law from the Pontifical Gregorian University in Rome.
The archdiocese serves as the sole endorser (certifier) of Roman Catholic chaplains to the United States government. A Roman Catholic priest cannot serve within the United States military as a priest without the express permission of the archdiocese. As of 2020, 204 Roman Catholic priests were endorsed by the archdiocese for active-duty military service. These chaplains serve on loan from their diocese of incardination or religious order/society and are released for a term of military service.
This Memorial Day, please remember the Catholic priests who serve as chaplains in all the branches of the armed forces. Please take the time to say this prayer often during the weekend:
Prayer for Military Chaplains
Heavenly Father, bless and protect Military Chaplains and fill them with the joy and courage of their vocation as personal ministers of Christ in preaching Your word and nourishing us with the
Grant this through Christ, Our Lord. Amen.
You can find additional prayers here: Prayers for the Military – Archdiocese for the Military, USAArchdiocese for the Military, USA (milarch.org)
---
Pro-life Social Media – Mothers Share Their Pregnancy Announcements on TikTok
Tik Tok is best known for short video clips of lip syncing, trendy dancing, and odd humor. It can be used for sharing joy as well. New mothers, Smartphone in hand, are using the app to record pregnancy announcements, and not just to their husbands and family. Month after month, some mothers record their reactions to their own pregnancy tests. Disappointment turns to heartbreak as months pass—until a little blue line changes their lives forever.
WARNING: Some clips might make you teary-eyed.