Pro-Life This Week – April 30, 2021
Week in Review – ALL funding research; Biden & DC; Sanctuary Cities for Life
The search for ethical COVID-19 vaccines continues. There are three general steps in vaccine research: development, production, and testing. A completely ethical vaccine would not use aborted fetal cell lines in any of those steps. Sound Choice Pharmaceutical Institute created a chart that shows if any of the vaccines uses aborted fetal cell lines and in what step they are used. There are currently 11 vaccines on the chart; five of them use aborted fetal cell lines during development and production. The remaining six are developed and produced ethically, but all use the aborted fetal cell lines in testing. To help change this situation, Franciscan University of Steubenville's Dr. Kyle McKenna is conducting research on herd immunity that required the development of a Covid antibody test that did not include aborted fetal cell lines. This could lead to an ethical way to test the vaccines. American Life League has given a grant to Dr. McKenna to help fund his research. In a press release this week, we said: "American Life League is proud to work with Dr. McKenna and his research team. We believe they will provide invaluable research for the fight against COVID-19 and research that will aid in promoting ethical science and medicine around the world."
The Biden administration rejects Catholic bishops' call to end using aborted baby body parts in medical research. The chairman of the US bishops' pro-life committee, Archbishop Joseph F. Naumann, said last week: "The bodies of children killed by abortion deserve the same respect as that of any other person. Our government has no right to treat innocent abortion victims as a commodity that can be scavenged for body parts to be used in research … It is unethical to promote and subsidize research that can lead to legitimizing the violence of abortion. Researchers have demonstrated that we can do effective scientific research and develop efficacious clinical treatments without harvesting tissue from aborted babies."
In response, White House press secretary Jen Psaki dismissed the Catholic bishops' concerns and said that the Biden administration "respectfully disagrees." Psaki added: "We believe that it's important to invest in science and look for opportunities to cure diseases and I think that's what this is hopeful to do." The Biden administration is moving as quickly as it can to reverse just about every pro-life initiative put in place by the Trump administration. Yesterday, April 29, was Biden's 100th day in office. Preborn children have taken the brunt of his radical agenda. This experimenting using aborted baby body parts is just the latest atrocity promulgated by this administration.
As the federal government becomes even more pro-abortion, there is a movement in Lubbock, Texas, that is trying to outlaw abortion in that city. Tomorrow, May 1, the citizens of Lubbock will vote on declaring Lubbock a "sanctuary city for the unborn" that does not allow abortion within city limits. The Sanctuary Cities for the Unborn movement began in the East Texas town of Waskom and has since seen two dozen cities join the movement. Two of the cities are in Nebraska and the rest are in Texas. Lubbock would be the largest city and the first that is home to an abortion provider—Planned Parenthood, which began providing abortions this month. You can read more about the happenings in Lubbock in The Texas Tribune.
Planned Parenthood joined with other groups this week in issuing an open letter to Congress calling for statehood for the District of Columbia. This, even though the US Constitution specifically states that the federal government must be in a district that is not controlled by any state. Reading the letter, it was easy to spot the paragraph that we are sure was contributed by Planned Parenthood:
Congress passes annual legislation prohibiting D.C. from using locally-raised tax dollars to cover abortion care for people enrolled in Medicaid, forcing many to pay out-of-pocket for this essential health care service. Because of centuries of systemic racism, people who use Medicaid are disproportionately people of color — this D.C. Medicaid policy is part of the long history of denying Black and Brown people and immigrant communities autonomy over their reproductive health.
Planned Parenthood: abortion, no matter what.
---
ALL in the News – ALL Proudly Supports Herd Immunity Study; ALL Featured in Washington Post-Affiliate Article
This week, American Life League announced its involvement with a research study at Franciscan University of Steubenville that will determine the extent to which the campus has reached herd immunity. The project, led by biology professor Dr. Kyle McKenna, will evaluate immune responses to the SARS-CoV-2 coronavirus utilizing testing procedures that specifically do not use materials produced in cell lines derived from aborted children. The study has been announced by the university and mentioned in several media outlets, including Catholic News Agency.
American Life League's opposition to the FDA's allowing mail-order abortions during the pandemic was featured in an article published by Washington Post affiliate The Lily.
Every Friday afternoon, the American Life League social media team, Dwain Currier and Katie Brown, host the Friday Live Show on Instagram Live. The show regularly discusses current events and provides young adults a platform where they can have their culture of life questions answered. Replays of the show can be found on Facebook.
This week, American Life League vice president Hugh Brown was a guest on Alan Keyes' segment on IAMTV. Hugh and Alan regularly discuss hot- button political issues pertaining to our country and the culture of life. The full interview will appear on the show "Let's Talk America with Alan Keyes". Clips of the show can be found on ALL's Facebook page.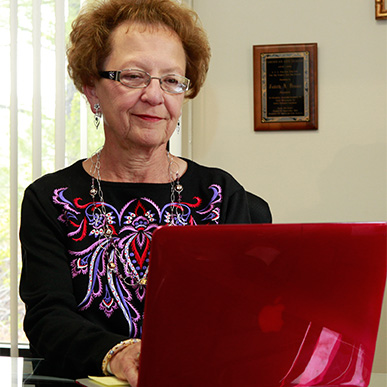 Twice a week, Judie Brown's commentaries are distributed to an extensive media list. The list contains over 100 media outlets such as Fox News, The Federalist, Breitbart, and The Daily Caller, among others. Judie's Tuesday commentary, Texans Battle to Save Lives, was featured on the front page of ALL.org. Each commentary is also featured as a part of Judie's recurring column on Renew America.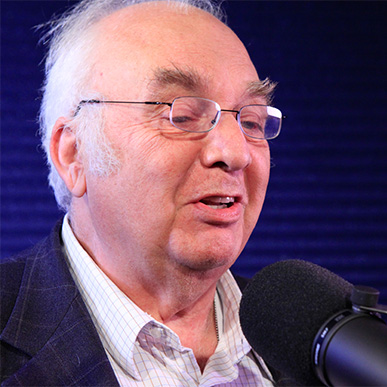 ---
Video of the Week – Archbishop Aquila gives warning to Catholic politicians whose words and actions are contrary to the Gospel.
Catholic bishops plan to discuss the scandal of pro-abortion politicians like Biden, who claim to be Catholic. Should they or shouldn't they withhold communion from them? Newsflash to the illiterate media—the Code of Canon Law already requires this, regardless of any bishops' committee or working papers. It shouldn't take an assembly of bishops to seek clarity on what the Church has already made clear. Thankfully, a few bishops are making it clear, once again.
Archbishop Aquila gives warning to Catholic politicians whose words and actions are contrary to the Gospel.
---
Action Item of the Week – MAY—THE MONTH OF MARY
Traditionally, the Catholic Church sets aside May as a time for honoring Mary, the Mother of God—Theotokos!
Parishes around the nation normally have special events during the month to celebrate our Blessed Mother and to recall that, while Jesus was dying on the cross, He gave Mary to us as our spiritual mother through St. John: When Jesus therefore saw His mother, and the disciple whom He loved standing by, He said to His mother, "Woman, behold your son!" Then He said to the disciple, "Behold your mother!" (John 19: 26-27).
One of the most common tributes to Mary is the "May Crowning." May Crowning is a traditional Roman Catholic ritual held during the month of May. It is a solemn procession; at the close of the procession a statue of the Blessed Virgin is crowned with a garland or crown of flowers honoring Mary as "the Queen of May."
Last year, many May Crowning processions were canceled because of the pandemic. It is expected that most will return this year. If there is a May Crowning in your parish, be sure to attend this year.
The Rosary is the prayer given by the Blessed Mother to Saint Dominic. During the month of May, please pray the Rosary frequently, asking Mary's assistance with your families and our nation. If possible, pray the Rosary as a family(even if it is done virtually).
In 2019, American Life League launched the Marian Blue Wave, asking people to say a Rosary a week for the following intentions: shut down every Planned Parenthood facility in the United States; shut down every abortion facility in the United States; expose Catholics who advocate for or promote abortion in any way so that we can pray for them and reach out to each of them in love; our goal is to change hearts by teaching the truth. The Marian Blue Wave now has almost 4,000 members representing all 50 states and 31 different countries on six continents. We need more members!
This May, join the Marian Blue Wave.
Within the Catholic Church there is a Flame of Love Movement. We encourage you to go to their website and find out about this movement of Mary's. The basic prayer of the movement is the traditional Hail Mary with the addition of a petition to Mary to "spread the effect of Grace of Thy Flame of Love over all of humanity."
Here is the Hail Mary, with that petition added:

Hail Mary, full of grace, the Lord is with Thee,
blessed are Thou among women,
and blessed is the fruit of Thy womb, Jesus.
Holy Mary, Mother of God, pray for us sinners,
spread the effect of grace of Thy Flame of Love over all of humanity,
now and at the hour of our death. Amen.
Mary has promised that "If at any moment, someone prays three Hail Mary's in my honor, while referring to the Flame of Love, they will free a soul from purgat
Please say these special Hail Mary's every day to free souls from purgatory.
In addition to the website, you can find out more about the Flame of Love devotion on www.RadioMaria.us. The English version airs on the 1st, 3rd, and 5th Thursdays at Noon Eastern;
the Spanish version airs every Friday at 4 PM Eastern.
The "Flame of Love" is Jesus.
---
Pro-life Social Media – Washington Post: Joe Biden is 'Very Catholic'
Other than himself, who else thinks Joe Biden is "very Catholic"? The Washington Post, for one. For decades, American Life League has been fighting to protect the Eucharist from pro-abortion politicians who claim to be Catholic (e.g. Biden, Pelosi). But too many bishops choose to ignore Canon 915, which requires Eucharistic ministers to refuse Holy Communion to manifest grave sinners like Biden.
The few bishops that DO understand the necessity of protecting the Eucharist from sacrilege get labeled "right-win"' by writers at the Washington Post.
A rising group of right-wing U.S. Catholic bishops is colliding with a very Catholic president who supports abortion rights. https://t.co/A351JzqRjB

— The Washington Post (@washingtonpost) April 28, 2021
". . . a very Catholic president who supports abortion" violence. Contradiction, anyone? Only a media outlet hostile to the Church would see the bishops as the aggressor rather than Biden.
C'mon man, abortion isn't a right, Catholics don't support abortion and the fruit of Biden's life clearly shows he's no where near being "very Catholic". Grow up, @washingtonpost

— Mattea Merta🕊 (@MatteaMerta) April 29, 2021
At the Second Vatican Council, the Catholic Church reiterated what she has always taught about abortion: It is an "unspeakable crime." No one — president, doctor, lawyer, or whoever — who supports it can be considered "very Catholic."

— Pro-Life Action League (@ProLifeAction) April 29, 2021
"A very Catholic president who supports abortion rights" is like saying "a very vegan person who eats pork."

— Rollo McFloogle (@RolloMcFloogle) April 29, 2021
I just wanna give a shout out to my poli sci professor who taught us that media bias is a myth ❤️

— Easter Snacc (@ivoteforpatches) April 29, 2021
"Right-wing?"

Because they follow Catholic teaching?

Are you guys now in charge of theology?

— Brian Knotts (@brianknotts) April 29, 2021
What in the world is your justification for "very Catholic"?

— Eric Kingsepp (@kingsepp) April 29, 2021
Because Biden says so. Therefore, it must be true.

That's mainstream media for you—anti-Catholic and pro-abortion.