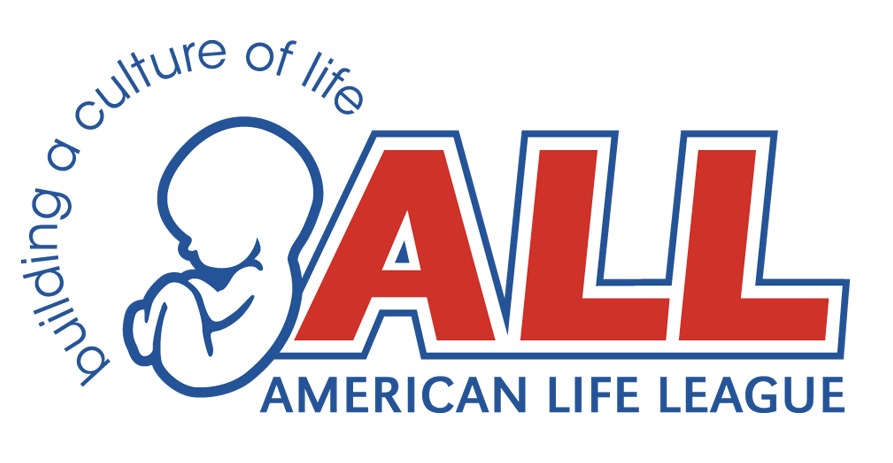 Pro-Life This Week – March 8, 2019


Week in Review – Personhood in Alabama; Protect Life Rule; Exception Legislation
In last year's (2018) election, the citizens of Alabama were asked to approve a new amendment to the state constitution. The wording of the amendment was:
PROPOSED AMENDMENT: (a) This state acknowledges, declares, and affirms that it is the public policy of this state to recognize and support the sanctity of unborn life and the rights of unborn children, including the right to life. (b) This state further acknowledges, declares, and affirms that it is the public policy of this state to ensure the protection of the rights of the unborn child in all manners and measures lawful and appropriate. (c) Nothing in this constitution secures or protects a right to abortion or requires the funding of an abortion.
During the election campaign of 2018, Planned Parenthood groups from around the country (including Planned Parenthood Action Fund, Planned Parenthood Southeast, Planned Parenthood Advocates of Mar Monte, Planned Parenthood of Orange and San Bernardino Counties, Planned Parenthood Federation of America, Planned Parenthood of New York Action Fund, and Planned Parenthood Greater Memphis Region) poured over $1.3 million into Alabama to defeat the amendment.
Local groups supporting the amendment spent just under $8,000. The amendment passed by a 59% to 41% margin and is now part of the state constitution.
Citing the constitutional amendment, a teenager in Alabama is suing an abortion clinic and the manufacturers of the abortion pill because they killed his unborn child despite his objections. The teen is suing on behalf of both himself and his unborn child. This week, the judge in the case allowed the teen to name his aborted child as a co-plaintiff. We'll continue to watch this first-of-its-kind case and let you know what happens.
The battle against the HHS "Protect Life Rule" that we told you about last week is intensifying. Every day the news is filled with more and more groups—all friends of Planned Parenthood—who are filing, or threatening to file, lawsuits against the Trump administration. When the rules are implemented in the next few months (unless delayed by these lawsuits), Planned Parenthood will lose about $60 million in federal funding. Planned Parenthood is predicting devastation when that happens. We need to remember that, last year, Planned Parenthood reported "income in excess of expenditures" of $244 million dollars. Thus, it would take more than four full years of receiving Title X money for Planned Parenthood to get close to using up all of last year's profits. Remember, it is supposed to be operated as a non-profit organization.
The passing of the atrocious anti-life bills in New York and other states has prompted many pro-lifers around the country to put an emphasis on passing legislation that protects the lives of children in the womb. This could be a good thing, but in many cases it is not. Some of these supposedly pro-life bills make exceptions for "life of the mother" babies conceived as a result of rape and incest. For example, Arkansas is currently trying to pass a bill to ban abortions beginning when a child in the womb reaches 18 weeks gestation. In the senate committee this week, exceptions for rape and incest were added to the bill. Any honest physician will tell you that in America today, with our current level of medical knowledge and practice, it is never necessary to directly kill a baby in the womb to protect a mother's life.
Even more appalling, many of these bills treat babies conceived through an act of rape or incest as somehow not as worthy of life as other babies of the same age and level of development. The fact is that every human being is created by God. Supporting legislation that has exceptions is telling God that He made a mistake, but, don't worry, we'll correct it for You.
Pro-lifers must not panic. We are called upon by God to try to protect every baby He creates every time. In our rush to stop the pro-abortion fever raging in this country, let's not lose sight of that important truth.
---


ALL in the News – Prenatal Border Wall; Title X Impact; PP Baby Body Parts
Judie Brown's commentary this week, The Prenatal Border Wall: Where Is the Demand for Total Protection?: Judie writes "So, let's think about the president's push for border security in a different way. Focus on the security the preborn child should experience as long as he is growing within his own mother's walls! These are the walls of the fallopian tube and the uterus, once thought to be safe places for little ones. After all, this is the place where a normal pregnancy exists. But in America, such children are never secure within those walls because here it is legal to kill them before they are born."
Jim Sedlak's article, Planned Parenthood and the New Title X Rules, takes a detailed look on exactly what the rules say and the impact it will have on the Planned Parenthood organization.
Dwain Currier continues to provide cutting-edge commentary and images on American Life League's Twitter account. One of his tweets this weekasks, Why is Planned Parenthood purging its baby body parts traffickers?
Jim Sedlak's Pro-Life Activism from Creation to Death is a weekly talk-radio program on the Radio Maria USA network.  It can be heard live every Friday at noon (Eastern Time) and is repeated on Saturdays (10 PM) and Mondays (10 PM).
---


Video of the Week – See Abby Johnson's special message for ALL
Abby's story comes to the big screen when UNPLANNED opens on March 29th.
---


Action Item of the Week – Pro-Life Movie; Lenten Reading; 40 Days; and Protest PP
As we travel through Lent, there are many opportunities to take action to protect human beings in the womb.
Here are just a few national happenings:
On Friday, March 29, the movie, UNPLANNED, will begin its run in theaters across the United States. This movie is based on the book by the same name and it is about the life of Abby Johnson. She is a former volunteer at Planned Parenthood, a winner of Planned Parenthood's employee of the year award, and the youngest person in the history of Planned Parenthood to be named director of an abortion facility. The movie documents why she left Planned Parenthood and how she has become an important part of the fight to close down the organization and save the lives of babies and the souls of those who work in the abortion industry. Given the hostility of Hollywood to the message of this film, it may not be in the theaters too long. You can have your organization host a private theater buy-out event in your city! CLICK HERE TO REQUEST INFO. Visit UNPLANNED's website to find a list of the hundreds of theaters it will be in on March 29 and learn how you can help increase its impact.
The Pray and Fast for America effort, in the month of March, is recommending prayerfully reading Making a Holy Lent by Fr. Bill Casey. Consider setting aside a few minutes, in the morning if possible, to read a few pages. Most importantly, read it slowly and reflect upon what Our Lord is saying. Consider His words and ask Him for the grace to grow in holy devotion every day. May God bless us all this year with a fervent desire to please Him and with a deeper love of Our Queen and the model of all devotion—Mary, Mediatrix of all Grace, pray for us!
40 Days for Life will be calling people to participate in prayer and support activities outside hundreds of abortion facilities across the country from now through Palm Sunday. Go to their website to find a location near you.
On Saturday, April 13, the #ProtestPP coalition is organizing simultaneous candlelight vigils throughout the United States at facilities operated by Planned Parenthood, the nation's largest abortion chain. Both American Life League and STOPP International are part of this coalition. You can find currently planned locations, or add your nearest Planned Parenthood to the list, by going to our group website.
---

Pro-life Social Media – Pro-Life Meme Roundup
New York has gone insane, along with nearly every Democratic lawmaker in Washington, DC. And Nancy Pelosi, self-described Catholic, makes more than an appearance in this pro-life meme roundup.
1. If you like your baby, you can keep your baby.
View this post on Instagram
2. Planned Parenthood can do it while no one else can.
View this post on Instagram
3. About that "pro-lifers-don't-care-about-the born-babies" talking point by pro-aborts
View this post on Instagram
4. Yes, Nancy Pelosi really did say she's doing the Lord's work and ministering to God's creation.
View this post on Instagram
5. Pro-aborts never think about when their bodies began.
View this post on Instagram
6. Turtles and eagles are not created in God's image and likeness, and yet they've got more legal protection than a preborn human being.
View this post on Instagram
7. It's hard to believe that Nancy Pelosi goes to church, but the proof is in the ashes.
View this post on Instagram
8. That face, whenever abortion advocates want to save lives.
View this post on Instagram