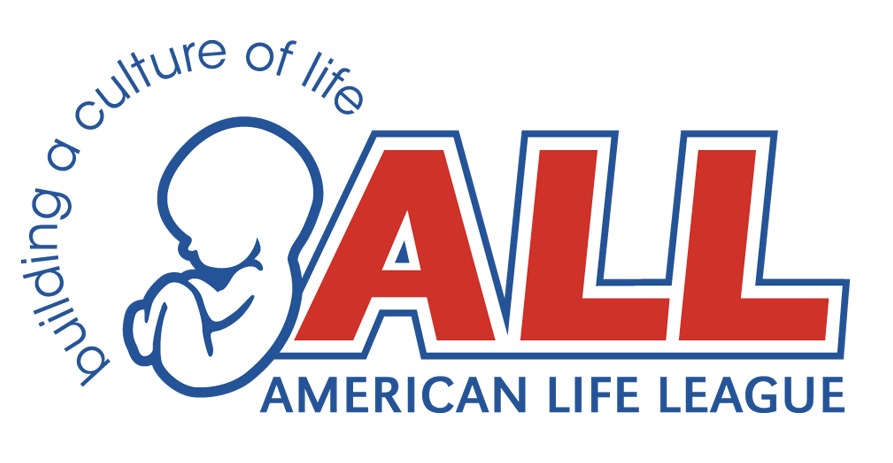 Pro-Life This Week – February 8, 2019
FIGHT PLANNED PARENTHOOD
You can help save a life today!
Make a difference and give light to the darkness.
DONATE

Week in Review – Trump's SOTU address, more states killing babies, Valentine's Day
The absolute highlight of this week has to be President Trump addressing head-on the pro-life battle going on in this nation in his State of the Union address. Other presidents in the past have made some passing comments on the sanctity of all human being's lives, but this president did more. Here are the exact words from the speech:
There could be no greater contrast to the beautiful image of a mother holding her infant child than the chilling displays our nation saw in recent days. Lawmakers in New York cheered with delight upon the passage of legislation that would allow a baby to be ripped from the mother's womb moments before birth. These are living, feeling, beautiful babies who will never get the chance to share their love and dreams with the world. And then, we had the case of the governor of Virginia where he stated he would execute a baby after birth. To defend the dignity of every person, I am asking the Congress to pass legislation to prohibit the late-term abortion of children who can feel pain in the mother's womb. Let us work together to build a culture that cherishes innocent life.
And let us reaffirm a fundamental truth—all children—born and unborn—are made in the holy image of God.
Of course, the words highlight the difference between absolute truth and political reality. In his speech, Trump asked Congress for what he thinks he could get politically—a prohibition on late- term abortions. But he did not stop there. He then stated the absolute truth: " . . . all children—born and unborn—are made in the holy image of God."
An interesting note: Pro-abortion "Catholic" House Speaker Nancy Pelosi invited PPFA president, Leana Wen, to be one of her guests at the SOTU address. We're sure neither of them was happy with Trump's pro-life remarks.
We discussed the New York situation referenced by Trump in last week's PLTW. For more details on the Virginia situation, please read our article published in this week's Wednesday STOPP Report, Planned Parenthood and Northam; Black Face vs Genocide.
In addition to New York and Virginia, several states are trying to take all protection away from preborn children. New Mexico has a bill that would remove abortion from its laws and just allow it to happen at all times for any reason. That bill could have been voted on before you read this. Vermont has a bill that FOX NEWS describes this way: "Vermont lawmakers are pushing for a bill that would make abortion a constitutional right in the state, going way beyond the law that New York recently passed. Vermont's law, critics say, strips away any and all rights of the fetus and makes abortion-on-demand [sic] for any reason." Planned Parenthood of Northern New England is on record as supporting the bill.
Please pray that God will shower His graces on all these states to let them see that all these preborn human beings are His creation and deserve respect.
Finally, get ready for the onslaught of Planned Parenthood sex messages. Next Thursday is Valentine's Day. That means Planned Parenthood will be celebrating recreational sex. It will celebrate the entire week as National Condom Week and the 14th as National Condom Day. Typically, Planned Parenthood pushes Valentine's cards that contain condoms. In many cities, local bars and other establishments are having fundraisers for Planned Parenthood. An online company that sells sex toys is telling visitors, "For every sex toy/sex-positive T-shirt purchased on Bellesa this Valentine's Day, we will donate 10% directly to Planned Parenthood."
Check out our "Action Item of the Week" section of this newsletter for the many ways you can counter Planned Parenthood's message by bringing Christ into your Valentine's Day activities.
---

ALL in the News – Statements and commentary from ALL
Judie Brown's commentary this week, Nick and David: Victims of Clerical Malpractice, examines how Catholic bishops in two different cases across two separate states failed to act properly in defense of innocent individuals.
Dwain Currier continues to provide cutting-edge commentary and images on American Life League's Twitter account. One of his tweets this week asks if you are using the best weapons to combat abortion.
STOPP released two separate articles this week: Planned Parenthood and Northam; Black Face vs Genocide and Planned Parenthood targets Kentucky and Indiana for death camps that look at how Planned Parenthood continues to foster death and destruction.
Jim Sedlak's Pro-Life Activism from Creation to Death is a weekly talk-radio program on the Radio Maria USA network. It can be heard live every Friday at noon (Eastern Time) and is repeated on Saturdays (10 PM) and Mondays (10 PM).
---

Video of the Week – Abortion: the solution to ending it is not political
Bills have been written. Laws have been passed. Nothing has worked, and now the argument has shifted to killing babies moments after birth. Hugh Brown, executive vice president of American Life League, calls for an increase in spiritual warfare above political maneuvering.
---

Action Item of the Week – Pro-Life St. Valentine's Day
The information below is provided courtesy of the Culture of Life Studies Program.
Tying pro-life themes to St. Valentine's Day is easy. It's a great opportunity to share that amazing and miraculous fact with your younger students that the heart begins to beat in a newly formed tiny human being when he or she is just 24 days old! Older students may wish to focus on the concept of true love being complete self-sacrifice. There is no better way to bring people to Christ than through the power of love. St. Valentine himself was a martyr, offering his very life for Christ. We may not be called to offer our lives in a physical sense, but in a spiritual sense we are all called to follow the example of St. Valentine by letting nothing stand in the way of teaching people about Christ.
Have students create special Valentines for their parents thanking them for treasuring their lives. Older students can share the love of Christ by making and sending Valentines (with pro-life messages of course!) to a local abortion clinic offering prayers for the conversion of its staff. You never know how God will use your words to change someone's heart.
Use St. Valentine's Day as a day to spread joy. Visit a nursing home and hand out Valentines to the residents.
Sweetheart conversation candies are a traditional treat on St. Valentine's Day. Make pro-life conversation cookies with pro-life messages like "choose life," "you're unique," or "I (heart) babies."
National Pro-Life Cupcake Day falls in October, but why not hand out cookies or cupcakes around St. Valentine's Day to remind people to show preborn babies some love?
Read about the Christian origins of the pretzel. Make heart-shaped pretzels, a popular Lenten treat. (Find a recipe on our Pinterest board).
When does a preborn baby's heart begin to beat? Listen to a preborn baby's heartbeat and compare it to an adult's heartbeat (find links on our Pinterest board).
Listen to Kelly Clarkson's "Heartbeat Song" which was actually written to the sound of her preborn daughter's heartbeat.
Read John 15:12-13. What does it mean to love our fellow man as Christ loves us? Can you think of people who are offering up their lives in the service of other people? (parents, doctors, teachers, etc., or more specifically, David Daleiden, St. Valentine, modern Christian martyrs, Pope Francis, etc.) What can we learn from their example?
Valentine dedicated his life to defending Christian marriage. Older students can learn what the Catholic Church teaches about the sacrament of marriage at marriageuniqueforareason.org.
Need more inspiration? Check out our Pro-Life St. Valentine's Day Pinterest board for more crafts and ideas to celebrate this secular holiday with a pro-life spin.
---
Pro-life Social Media – Pelosi Invites Big Abortion's President to Washington
"Waste for a brilliant doctor"—Nancy Pelosi invites the president of Big Abortion to the State of the Union address.
This week, President Trump presented some powerful words in defense of preborn human life.
View this post on Instagram
'Made in the holy Image of God'—so very true. The abortion queen of Capitol Hill, Nancy Pelosi, has no compassion for preborn children. Otherwise, she risks offending abortion corporation donors like Planned Parenthood. That's right. The self-professed Catholic is more worried about offending abortion lobbyists than the Creator of the universel.
In 2017, Planned Parenthood annihilated 332,757 of God's Image-bearers, and Nancy Pelosi invited its new leader, Leana Wen, as her guest to President Trump's State of the Union address.
Thank you @SpeakerPelosi for hosting me tonight at the #SOTU, and to help keep a focus on the need to protect and expand access to health care — no matter what. pic.twitter.com/Ela1RGrvKO

— Leana Wen, M.D. (@DrLeanaWen) February 5, 2019
"Expand access to health care" is abortion-speak for MORE ABORTIONS.
I'll never forget the first time I heard a Ted talk of yours about what your doctor wont disclose. I was captivated as you spoke about your parents, your life & your passion for finding open doctors.

What a heartbreaking waste for a brilliant doctor to embrace death on demand.

— Amy (@AB61115) February 6, 2019
I honestly don't understand how you can be so happy and cheerful for supporting infanticide. #Resistinfanticide

— Suzanne (@3babesandamom) February 6, 2019
— Lisa (@Silva_lovelife) February 6, 2019
What is it about babies that Pelosi hates them so much?