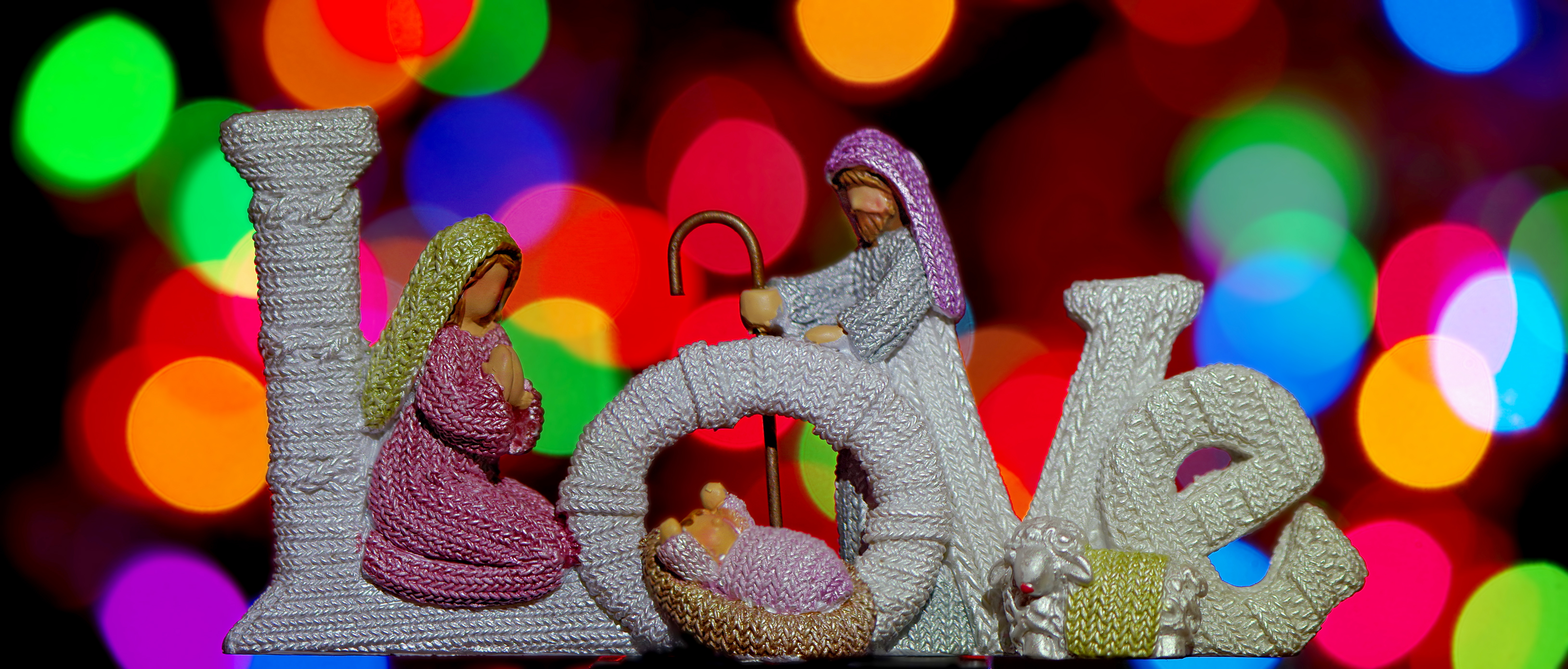 Pro-Life, Pro-Nativity, Pro-LOVE
By Judie Brown
We are just a few short days from celebrating the Nativity of our Lord! What a remarkable experience we will have as we open our hearts and welcome Christ, a newborn child, into our midst.
Christmas is a reminder that "love does not rejoice at wrongdoing, but finds its joy in the truth."
As we prepare to celebrate the birth of Christ, we must remember that He is the Truth; He is the reason for our joy. He has conquered the evil one and all we need to do to fully celebrate that victory is to do His will.
Catholic Action, the wonderful organization founded by Cardinal Raymond Burke, published this timely reminder in a recent e-mail:
The Catechism of the Catholic Church (CCC, No 2715) recounts the words of a peasant at the church in Ars, France. He told his pastor, St John Vianney, about his prayer before the tabernacle: "I look at him and he looks at me." Contemplation, the Catechism teaches, "is a gaze of faith, fixed on Jesus. . . . This focus on Jesus is a renunciation of self." Prayer, that doesn't rely on delights but is satisfied to rest in Christ, "purifies our heart." "The light of the countenance of Jesus illumines the eyes of our heart and teaches us to see everything in the light of his truth and his compassion for all men."
On the other hand, perhaps it is us who must let Christ in. "Behold, I stand at the door, and knock: if any one hears my voice, and opens the door, I will come in to him, and will sup with him, and he with me." (Rev 3:20)
I look at Him; He looks at me. I knock. He knocks. He never gives up and neither must we! We must persevere in prayer: waiting, watching listening, knowing that He has entered. He is nourishing and healing us in the communion of His friendship.
What a wonderful way to enter into our final days of preparing for the arrival of the Christ Child. From His beginning He was a human person, and from the moment His life began He was our Savior. Let us recall the words of Saint John Paul II, who told the world in his 1994 Christmas homily to pray:
Wipe away, Baby Jesus, the tears of children!
Embrace the sick and the elderly!
Move men to lay down their arms
and to draw close in a universal embrace of peace! . . .
It is you, O Divine Child of Bethlehem,
who save[s] us, freeing us from sin.
It is you who are the true and only Savior,
whom humanity often searches for with uncertainty.
God of peace, gift of peace for all of humanity,
come to live in the heart of every individual and of every family.
Be our peace and our joy!
Amen!
We know that the arms about which he prayed include the instruments of the abortionists. We know that true peace cannot exist while we wage war on the most vulnerable in our midst. We know that as long as indifference toward the sins of contraception, abortion, and euthanasia exists, we cannot experience joy in our nation. St. John Paul II knew this, and thus his prayer should be ours today.
The words of this prayer embody the reality of what a genuine pro-life effort is about in today's world. Let us strive to protect the innocent, to embrace the lost and the suffering, to teach the ignorant, and to lead those we know to see the dignity of the most vulnerable among us in the face of Christ.
Merry Christmas!
image: Some rights reserved by coloneljohnbr