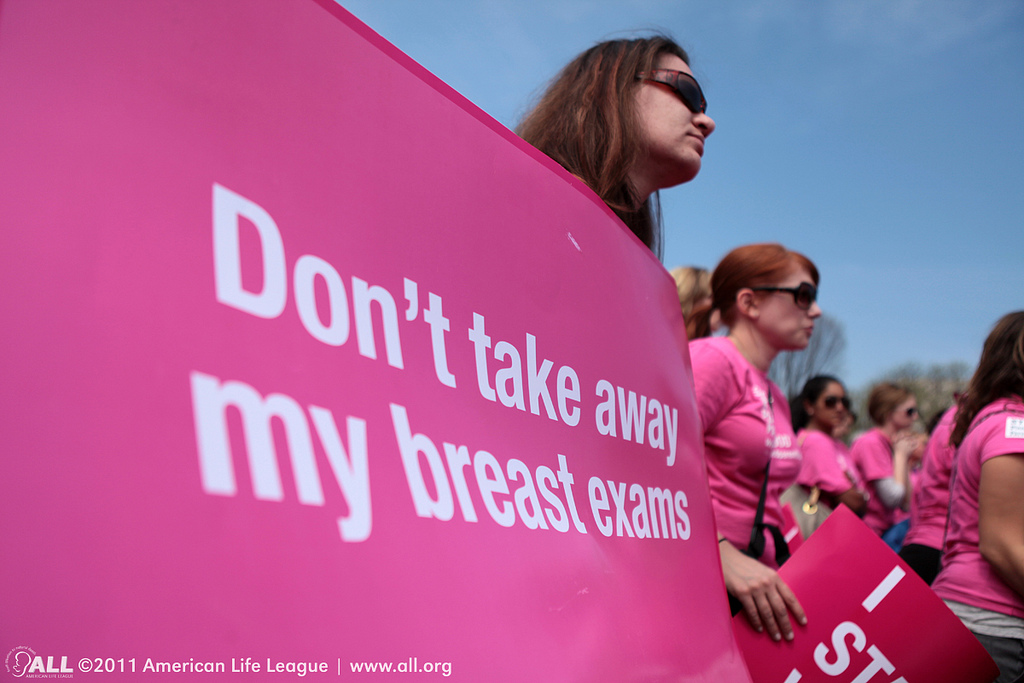 Planned Parenthood Latest Annual Report: Abortions Outnumber Breast Exams
Washington, DC —Planned Parenthood released its 2015-2016 annual report this weekend. The report shows an organization still pushing abortions and receiving increased government funding amid a generally sluggish performance.
Planned Parenthood taxpayer funding saw another increase in its fiscal year (July 1, 2015, to June 30, 2016) to $554.6 million—another record high! In the same report, Planned Parenthood reported a four percent decrease in clients to 2,400,000.
Despite fewer clients, Planned Parenthood managed to increase its abortion business. It says it committed 328,348 surgical and medication abortions from October 1, 2014, to September 30, 2015. This is up from 323,999 the previous year, but the same as the average number of abortions a year over the last five years (328,445).
In a startling demonstration of Planned Parenthood's priorities, abortions outnumbered breast exams at Planned Parenthood for the first time in its history! It committed 328,348 abortions and performed only 321,700 breast exams.
"Planned Parenthood's long-awaited annual report simply confirms what we know," said Jim Sedlak, executive director of American Life League and founder of STOPP International. "The organization continues to lose customers and has seen its breast cancer services fall to an all-time low. Yet, it managed to increase its taxpayer funding while recording another $77.5 million in profit."
"It is time," Sedlak continued, "that Planned Parenthood lost all of its taxpayer funding. It is time Congress put more emphasis on saving the 328,000 babies who die at Planned Parenthood every year than rewarding campaign contributions. Every day Congress fails to act, 899 more American citizens die at a Planned Parenthood facility in the United States."
Media inquiries, please contact Rob Gasper at 540.659.4171 or at [email protected].
###
American Life League was co-founded in 1979 by Judie Brown, a three-time appointee to the Pontifical Academy for Life. ALL is the oldest national Catholic pro-life education and advocacy organization in the United States. For more information, please visit www.ALL.org or call 540-659-4171.