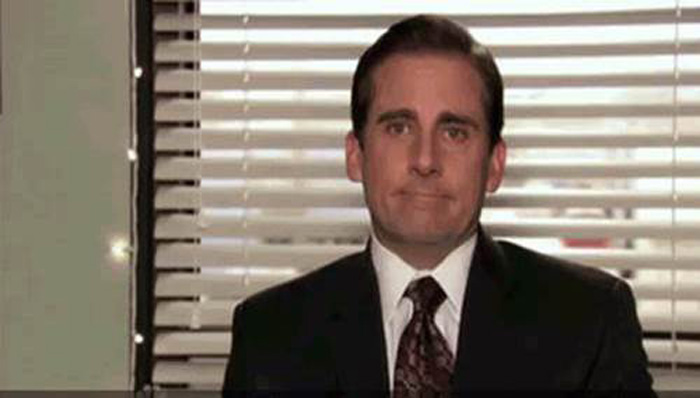 National Pro-Life T-Shirt Day as Told by Michael Scott
National Pro-Life T-Shirt Day will soon be upon us! This annual event gives you a chance to wear your favorite pro-life tee all day!
I'm sure many of you remember Michael Scott, the quirky boss played by Steve Carell on the comedy show The Office. I thought it would be fun if we let Michael tell us a little bit about NPLTD:
It's here!
It's that time of year again to break out your pro-life tees for NPLTD and remind the world that every human being is precious. Every person is amazing!
You plan your outfit the whole night before. It must be perfect and not too crazy!
---
The day has come! You are about to go out into the world as a witness for all preborn babies! Yet right before you step out that door, you get a little nervous. What if people make fun of me?
---
But then a sudden surge of confidence comes. Forget the haters!
---
You confidently step out into the world, ready for National Pro-Life T-Shirt Day!
---
Throughout the day you get the usual interested looks.
---
You get the frequent "Hey, what does your shirt mean?" question.
---
And you relish the "Cool shirt bro!" affirmations.
---
Even though sometimes you get mean looks, it's still an awesome day!
---
At the end of the day, you return home proud to have witnessed for the preborn!
---
Who knows? Maybe your shirt opened someone's heart today.
Will you join us on April 22? Don't forget to share a photo of you wearing your awesome shirt using #NPLTD16.