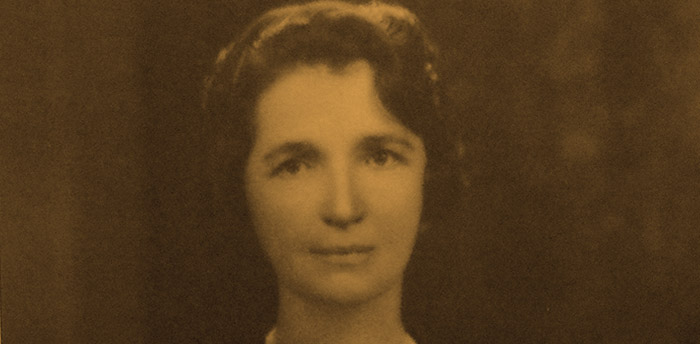 Kickstarter Launched: Who Was the Real Margaret Sanger?
Margaret Sanger Exposed in Groundbreaking Educational Video Series for High Schoolers
Washington, DC — American Life League's Culture of Life Studies Program launched a major crowd funding effort on Kickstarter today for its educational series Who Was the Real Margaret Sanger? The groundbreaking videos and accompanying instructor-guided classroom activities for high school students teach about Margaret Sanger and how she changed America's mindset about birth control.
Once the content development was completed, CLSP turned to Kickstarter to raise the necessary funds to place the unit study in teachers' hands in time for the beginning of the fall semester.
Mary Kizior, a content developer for CLSP, stated, "We are hoping to raise at least $4,700 in order to cover production and printing costs. Students deserve to know the truth about Planned Parenthood, the vile things it does behind closed doors, and how it has roots in eugenics and racism. Who Was the Real Margaret Sanger? arms students with the truth so that they can be witnesses to the gospel of life."
The Kickstarter campaign includes some impressive pledge rewards, including a copy of the completed unit study for those who donate at least $25, as well as an assortment of pro-life gear. Furthermore, free unit studies will be provided to schools, pro-life clubs, and parishes in need if stretch goals are met.
Kizior concluded, "It is up to us to keep the students of today from being indoctrinated by Planned Parenthood. If we don't do something, who will?"
For more information visit sanger.cultureoflifestudies.com.
Media inquiries, please contact Rob Gasper at 540.659.4171 or [email protected].
###
American Life League was co-founded in 1979 by Judie Brown, a three-time appointee to the Pontifical Academy for Life. ALL is the oldest national Catholic pro-life education and advocacy organization in the United States. For more information, please visit www.ALL.org or call 540-659-4171.