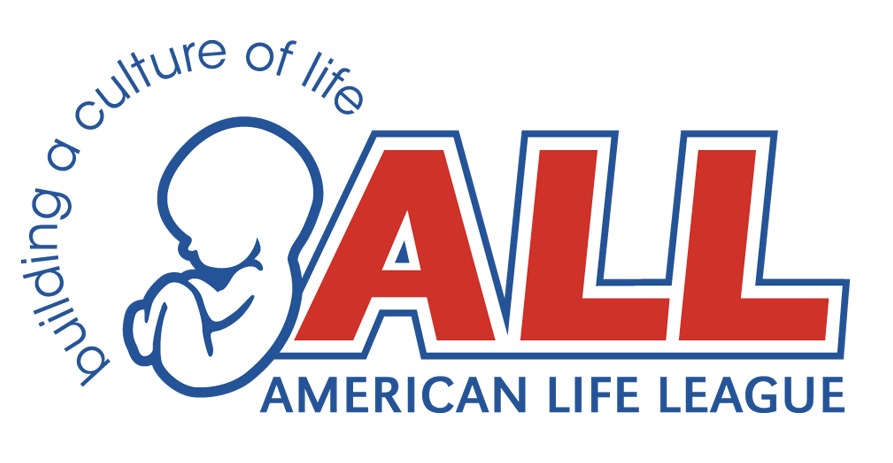 Hillary, Congress, and National Pro-Life T-Shirt Day
For much of her life, Hillary Clinton had but one real goal—to be president of the United States. She didn't make it last November and many political pundits believe she will not get another chance. But, don't worry. This week Planned Parenthood Federation of America and Planned Parenthood of New York City jointly announced they are having a gala on May 2, 2017, and will name Hillary the "Champion of the Century." The award is being given for Hillary's steadfast support of abortion and of the nation's largest abortion chain—Planned Parenthood. The award is not as good as being president, but, hey, at least it's something.
Congress is on recess this week, but we hear there is much behind-the-scenes activity trying to garner the support needed to pass the fiscal year 2017 reconciliation bill. The bill was supposed to be voted on a couple of weeks ago, but the vote was postponed because of problems with the healthcare portion. If members of Congress cannot work out the details, we recommend that they take that out of the bill and pass the one year withdrawal of federal funds from Planned Parenthood. We understand there is enough support to get that part of the bill through both houses of Congress and on to the president for his signature. Wouldn't it be great if they could get all this done by May 2? What a great way to rain on Planned Parenthood's gala!
Today is National Pro-Life T-Shirt Day! Groups all across the United States are joining in an effort to show the tremendous support in our country for building a culture of life and recognizing the dignity of every human being. NPLTD organizers would like to thank the cosponsors: And Then There Were None; California Right to Life; Christian Voices for Life, Choice 4 2; Created Equal; Coffee with Robyn; Embrace Grace; Family Research Council; Human Life Alliance; Human Coalition; Life Culture Apparel; Life Issues; Operation Rescue; Oregon Right to Life; Pro-Life Wisconsin; Pro-Life Youth; Save The Storks; Save One; Save The 1; Talk about Adoption; Texas Right to Life; Thomas More Law Center; University of Saskatchewan Students for Life; Wisconsin Right to Life; and ALL's Culture of Life Studies Program.
Over two dozen pro-life clubs and schools are also participating: App State Students for Life; Ball State Students for Life; Bishop Ireton Catholic High School; Bishop McDevitt High School; Bowling Green Falcons for Life; Calhoun County Students for Life; CMU Students for Life; Elk County Catholic School; HPU Students for Life; Ithaca College Students for Life; Our Lady of Victory Sodality Club; Las Vegas Students for Life; Montevallo Students for Life; NEPA Students for Life; Nevada Students for Life; Saint Catherine University; Saint Michael the Archangel High School; Saint Monica Catholic School; Saint Patrick's Catholic School; Students for Life Las Vegas; TMC Saints for Life; Trinity High School; UMW Students for Life; UND Students for Life; University of Valle; and Whitworth Students for Life.
We encourage everyone to wear your pro-life T-shirts today. Follow all the activity on social media using #NPLTD17.