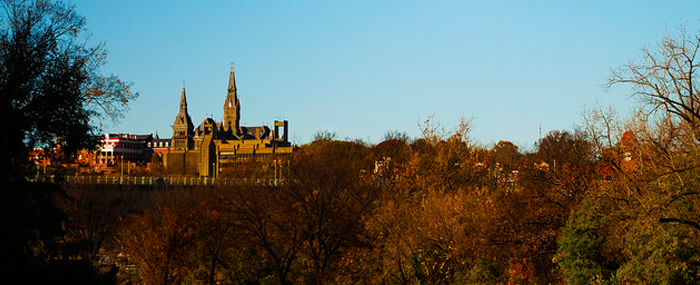 Georgetown's Reprehensible Involvement in Slave Trade Only Part of the Problem
Washington, DC —Judie Brown, president of American Life League, issued the following statement in reaction to Georgetown University's plans to atone for its past involvement in the slave trade:
We applaud Georgetown University for the actions it has announced in taking steps to atone for its involvement in the slave trade in the United States. Its sale in 1838 of 272 slaves to raise money to pay off its financial debt was clearly a blight on the history of the university. Slavery was the horrible treatment of an entire group of human beings who were declared non-persons by American society.

While recognizing the steps Georgetown is taking now, we cannot ignore the fact that the current administration at Georgetown is supporting the current-day tragedy targeting another group of human beings that has been declared non-persons by American society. We speak, of course, of the preborn and abortion. The fact that Georgetown permitted the president of the largest abortion chain in America to come to its campus and to influence its current students to support the killing of preborn babies is reprehensible.

There are many African American leaders, such as Pastor Walter Hoye, Pastor Johnny Hunter, and Pastor Clenard Childress, who point out the similarities between abortion and slavery. Yet Georgetown, while apologizing for its involvement in one, continues to refuse to take action against the other.

We wait for the day when Georgetown University acknowledges its culpability in the current-day attack on human beings and builds a memorial to the millions of preborn children murdered by abortion.
Media inquiries, please contact Rob Gasper at 540.659.4171 or at [email protected].
###
American Life League was co-founded in 1979 by Judie Brown, a three-time appointee to the Pontifical Academy for Life. ALL is the oldest national Catholic pro-life education and advocacy organization in the United States. For more information, please visitwww.ALL.org or call 540-659-4171.