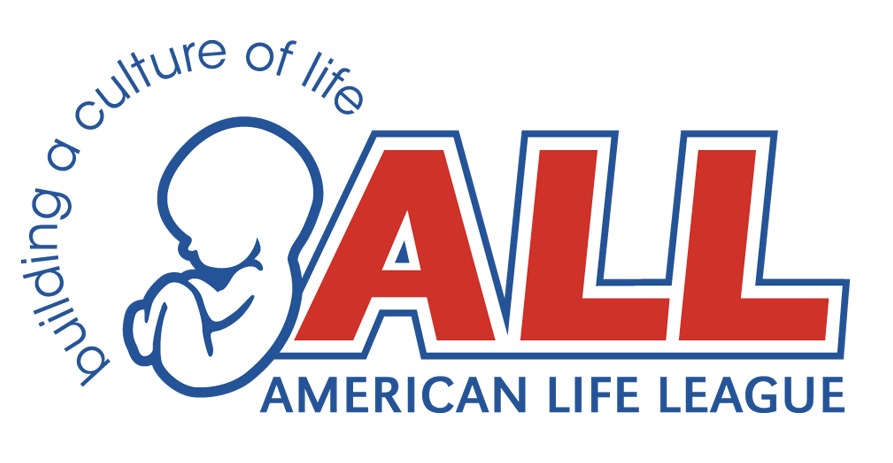 Closing Down Planned Parenthood
By Jim Sedlak
The goal in fighting against Planned Parenthood has always been the same for us: "To cause such discontent with Planned Parenthood's programs that it will have no choice but to close its doors and get out of town."
Matthew 10
STOPP began in 1985, and from the beginning we were playing catch-up. At that time, Planned Parenthood had already been in business 69 years and said its 186 affiliates were operating 763 clinics across the United States. STOPP is a Christian organization and we developed prayer support and a plan to fight PP that was based on Matthew chapter 10—in which Jesus instructed his Apostles to go out and heal sickness and drive out impure spirits. We had a number of successes at the local level, but Planned Parenthood kept steamrolling forward. By 1995 its 158 affiliates operated 938 clinics, and it reported that it received 34.1 percent of its annual income from the American taxpayer.
Then things began to change. STOPP, which had always been an independent organization, joined American Life League and broadened our outreach. We were able to teach the horror of Planned Parenthood across the country and bring our plan based on Matthew 10 to thousands of people in hundreds of communities. For the first time, the Planned Parenthood clinic numbers began to decline.
By 2008, Planned Parenthood's empire had decreased to the point that its 99 affiliates were operating 844 clinics. It reported that its taxpayer income was still 33.7 percent of its annual income. Sadly, it was committing more abortions at its clinics—324,008 in 2008 v. 139,899 in 1995.
Although Planned Parenthood had closed an average of seven clinics a year over these 13 years, it became obvious that something more needed to be done.
Bringing Jesus to Planned Parenthood through Mary
During the 13 years recounted above, one of the biggest success stories took place in the Texas Panhandle. There, over a period of 10 years, because of a coordinated effort led by Amarillo bishop John Yanta and his respect life director, Rita Diller, Planned Parenthood lost all 19 of its clinics in the diocese. Praise God!
In 2008, Rita joined the staff of STOPP at American Life League and we worked together to implement nationwide what was done in Texas. The fight in the Panhandle used our Matthew 10 foundation and added a new piece. People brought images of Jesus and His mother, Mary, outside the Planned Parenthood offices. The presence of the images, along with the prayers and education of clients and employees of Planned Parenthood, led to clinic closures.
Based on the successes in the Panhandle, STOPP put together a campaign in 2009 called Bringing Jesus to Planned Parenthood through Mary. With the help of Bishop Yanta, we developed special prayers for the campaign. In addition, we created signs with three different images of Mary and Jesus: Our Lady of Guadalupe (who is pregnant in the image), Our Lady of Life, and L'Innocence. After an overwhelming welcoming of the campaign by pro-life groups and individuals in 2009, the campaign was officially rolled out nationally in 2010 outside the Planned Parenthood abortion facility on 16th Street NW (now closed) in Washington, DC.
The results have been amazing. Eight years after the campaign was created:
• Planned Parenthood's current 56 affiliates now operate 625 clinics across the country. That's an average closure of 27 clinics a year!
• Planned Parenthood's annual number of customers has dropped from 3,000,000 in 2008 to 2,500,000 in 2014 (the last year for which PP has released data).
• The growth of abortions at Planned Parenthood has literally been stopped in its tracks. According to Planned Parenthood data, Planned Parenthood's total abortion number in 2008 was 324,008. Planned Parenthood's total abortion number in 2014 was 323,999.
The growth has stopped. Now it is time to end PP's abortion business once and for all.
All of this success was achieved despite the fact that, over these last eight years, President Obama increased government funding of Planned Parenthood (taxpayer money currently accounts for 42.7 percent of PP income) and did everything in his power to keep Planned Parenthood open. Moral: In a fight between Obama and Jesus & Mary, Jesus and Mary win.
Bringing Jesus to PP through Mary reaches its ultimate expression
As I write this, there is an effort of historic proportions happening in the state of California. The missionary image of Our Lady of Guadalupe is currently being brought to each of the 150 abortion facilities in California—including all 92 Planned Parenthood centers!
First, let me explain that the patroness of the Catholic pro-life movement in the Americas is Our Lady of Guadalupe. This amazing devotion to Christ's mother goes hand-in-hand with a missionary image of Our Lady of Guadalupe that travels with the help of the group Dan Lynch Apostolates. The image, together with the intense prayers of those accompanying the image, is credited with closing a number of abortion facilities in the United States.
After much prayer and petition, the Our Lady of Guadalupe image is in California for a remarkable tour that began on March 3 and will end April 30. California has long been a stronghold of the culture of death. It is the state with the largest number of abortion facilities in the country and the state where the largest number of Planned Parenthood abortuaries was caught selling baby body parts. It is also the state in which just about every abortion is paid for by the state government. Planned Parenthood affiliates in the state receive as much as 87 percent of their income from taxpayers.
When we began, back in 1985, there were just a handful of groups fighting Planned Parenthood. Today, it is difficult to find a pro-life or conservative group that is not involved in the battle. Planned Parenthood is still closing clinics, and states have now won the right to keep Title X money from the group.
For all those who want to see an end of Planned Parenthood in America, please join with us in Bringing Jesus to Planned Parenthood through Mary. It is the fastest way to success!
Jim Sedlak is executive director of American Life League and founder of STOPP International. He has been fighting Planned Parenthood since 1985.