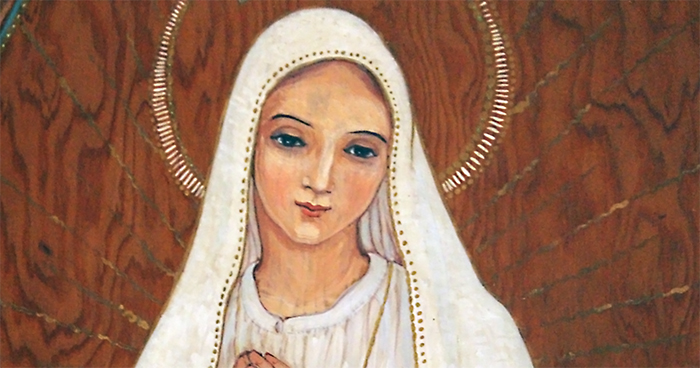 Centennial of Our Lady of Fatima
A firsthand account by Judie Brown
This past weekend in Dallas, Texas, was replete with spiritual motivation, food for the soul, and blessings for everyone who attended.
The 2017 Fatima Centennial Summit celebrating the appearances of Our Lady of Fatima focused on the many reasons why, without the rosary, a deep faith in the power of prayer, and the love of Christ and His Blessed Mother, we cannot hope to touch the culture in which we live.
We learned together, prayed together, fellowshipped together, and each had the opportunity to celebrate the first Saturday of October by attending Mass, reverencing the statue, and receiving the sacrament of reconciliation. The effect of the event on me was profound and comparable to a full immersion in spiritual fulfillment of every type.
Without the rosary, faith in power of prayer, and love of Christ and Blessed Mother, we cannot hope to touch the culture in which we live.

— Judie Brown (@Judie_Brown) October 13, 2017
As we reflected on Our Lady of Fatima's message to the three children in 1917, we also reflected on the five Fatima prayers, one of which we prayed together as a group before each speaker took the podium. In addition, we prayed the rosary with Cardinal Raymond Burke, whose very presence there reminded us of the meaning of true devotion to prayer and action and the importance of taking the Lord's loving message to a world in need of truth and justice.
This past Monday, Archbishop Salvatore Cordileone wrote an article about the importance of the Fatima message in which he said:
In so many different ways, what was once unthinkable has become routine. The century since the Fatima apparitions now ending has mocked God, but God will not be mocked: not because He delights in wreaking vengeance on us, but because turning our backs on God only bounces back to us, leading to our own self-destruction. . . .
The adoration our Lady asks for is meant to purify us of our inclinations to worship the false gods of contemporary society, and to give ourselves over to single-hearted worship of the one, true God. As Lucia said in reflecting back on her childhood experiences of receiving the revelations at Fatima: ". . . our adoration must be a hymn of perfect praise, because, even before we came into being, God was already loving us, and was moved by this love to give us our being."
It was such a blessing to read this incredible message from Archbishop Cordileone in the afterglow of our two days in Dallas, our celebration of Our Lady of Fatima, and our recollection of mind and heart. Resolving to live each day with a renewed vigor to put Christ and His Blessed mother first in our lives is what we are called to do daily, and a renewal of such spiritually nourishing ideals brought joy and peace to my soul.
For that I thank Thomas McKenna, founder and president of Catholic Action for Faith and Family. McKenna organized the Centennial with the able assistance of his team in San Diego and his collaborators in Dallas. He did a masterful job.
I thank each of the speakers at that event for driving home the message that our victory over the evils of our day begins with our own commitment to prayer, penance, and adoration and our complete confidence in the power of Christ and the intercession of His Blessed Mother.
Most of all, I thank God for such a glorious experience.
I urge everyone reading this to do a few things moving forward:
The most effective technique to ending abortion would be to confront every abortion facility in the country with a continuous, peaceful Rosary vigil lawfully conducted on the public sidewalk, including the offering of pro-life literature and counseling to persons entering and leaving the premises. This would not involve any obstruction or interference with anybody. But it would dramatize the opposition of abortion to the law of God. And only through the grace of God will we succeed in removing this scourge from our land.
May the Lord bless us all, and may Our Lady of Fatima intercede for us!