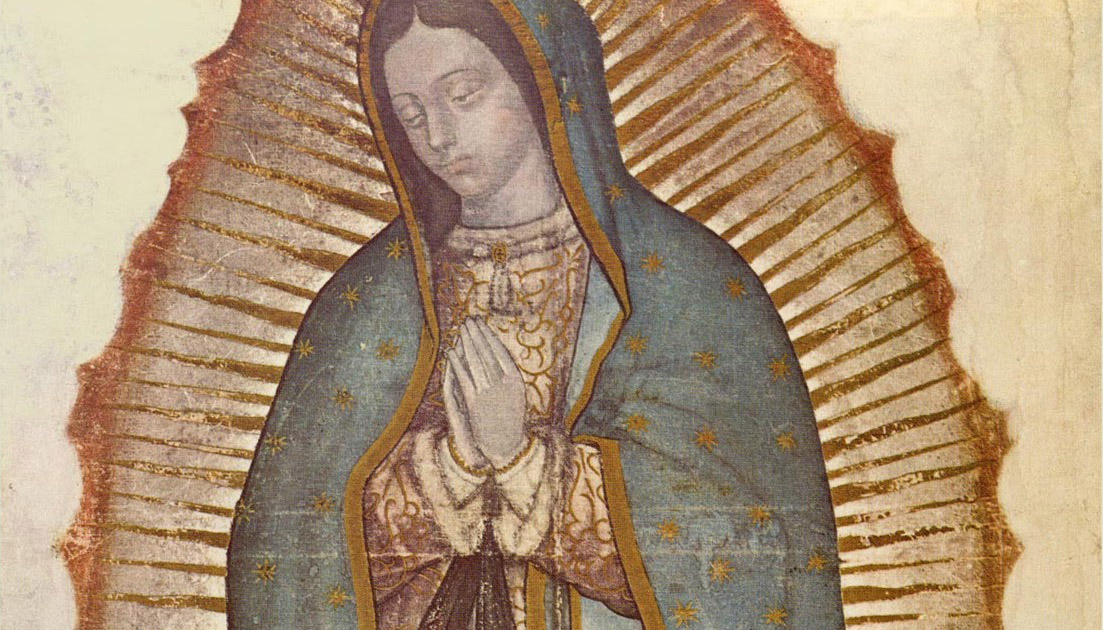 California, Here SHE Comes!
We are very excited to bring you news of a fantastic pro-life event. This particular effort is NOT coming from Washington, DC, but from the state of California.
First, let me explain that the patroness of the Catholic pro-life movement in the Americas is Our Lady of Guadalupe. This amazing devotion to Christ's mother goes hand-in-hand with a missionary image of Our Lady of Guadalupe that travels with the help of the group, Dan Lynch Apostolates. The image, together with the intense prayers of those accompanying the image, is credited with closing a number of abortion facilities in the United States.
This week, after much prayer and petition, the Our Lady of Guadalupe image arrived in California for a remarkable tour. From March 3 through May 1, the image will be carried to every abortion facility in the state of California. Given that California has over 150 abortion facilities (including 90 that are Planned Parenthood owned), to cover them all in a little over 60 days will take tremendous stamina.
Today, March 3, the image was outside Planned Parenthood killing centers in Seaside, Salinas, and Watsonville. It will rest tonight at the Shrine of St. Joseph in Santa Cruz. Tomorrow it will continue its journey, and at each facility, the prayers will be the same—that our Blessed Mother and the Christ child in her womb will shower God's graces on all involved in the killing of babies so they will walk away from the abortion industry and be converted in their hearts to a complete love for all of God's creations, including preborn children.
California has long been a stronghold of the culture of death. It is the state with the largest number of abortion facilities in the country and the state where the largest number of Planned Parenthood abortuaries were caught selling baby body parts. It is also the state in which just about every abortion is paid for by the state government. Planned Parenthood affiliates in the state receive as much as 87 percent of their income from taxpayers.
The fact that the missionary image of Our Lady of Guadalupe will spend the next two months traveling all over the state and pausing for intense prayer at every abortion facility is one of the most inspiring and hopeful things happening in our country.
We encourage every pro-lifer in California to contact your local pro-life groups to learn when the image will be in your town. Then, plan to go to the abortion facility when the image is there and PRAY. This is not a rally or a protest. This is an occasion for prayer. This is an occasion for us all to join our voices together and ask our Lord and His mother to bring an end to abortion in California.
This is a time of grace and blessing. We dare not sit by in silence. Raise your voices in prayer to God and witness the awesome power that is His.