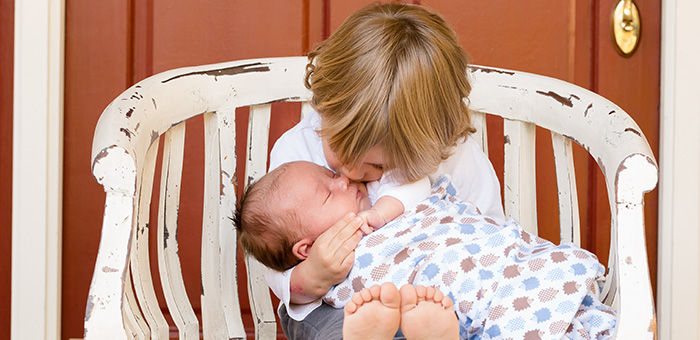 Baby, We've Got Your Back!
By Judie Brown
Planned Parenthood's slightly despondent president, Cecile Richards, had a lot to think about when she learned that her gal Hillary suffered a defeating blow this week. What to do, she wondered? So she promptly sent out an e-mail to her supporters that told us a whole lot about her game going forward.
She articulated four words and told her donors to remember them well: "THESE DOORS STAY OPEN."
We have heard these words before. These are the words Planned Parenthood used after the Colorado shooting spree by deranged killer Robert Dear. And these are the four words that title Planned Parenthood's 2015 Annual Report.
But these words, written in the wake of the Clinton defeat, now represent something quite different. They are the vow of an irate woman and her Planned Parenthood adherents in all 50 states to keep the killing going, the maiming going, and the cash rolling in no matter what. Richards writes: "Planned Parenthood has been here for 100 years, and one thing is clear: We will never back down and we will never stop fighting to ensure that Planned Parenthood patients have access to the care they need, people who come from communities that need our continued support in this new reality—immigrants, people of color, the LGBTQ community, people of faith, and more [sic]. Health care should not be political."
We find these words ironic to say the least. First, Planned Parenthood's very existence is a matter of political maneuvering—an arm-twisting to acquire its millions of taxpayer dollars and lobbying to make sure that the candidates are elected. But this time that failed!
Second, equating abortion and birth control with healthcare for everyone is like saying that using a lethal injection to treat a wart is healthcare. The patient is dead, but indeed the wart is gone!
Third and most important, Richards' words provide those of us who affirm the lives of the preborn and who truly respect women—especially expectant mothers—just the recipe we need to ensure that someday very soon Planned Parenthood's doors will close. The four words "These doors stay open" are a challenge, and, thanks be to God, we are up for it.
Planned Parenthood's world is all about killing. Jim Sedlak has written about Richards' double speak, saying, "Dangerous pills and chemicals are called 'health products,' ending the lives of innocent human beings is called 'healthcare,' and franchisees of death are now called 'Planned Parenthood affiliates.'"
We must remember and have hope, for it was then-Congressman Mike Pence who worked in Congress to defund Planned Parenthood. His effort, the Pence Amendment, never made it to President Obama's desk, but Pence hasn't given up the fight. And now he is in a position, with both President-elect Trump and our hard work, to make the politically correct Planned Parenthood the subject of a total cutback in funding—an act that will hopefully lead to its demise.
Those doors will not stay open. We want to make America great again by shutting down Planned Parenthood once and for all. That is our goal, our promise, and our strategic plan. Building a culture of life begins with shutting those doors. Period.
To every preborn child at every stage of his biological development, we say today: "Baby, we've got your back!"
__________________________________________________________________
Combat the evil with truth! Join American Life League in defiance of the culture of our day—this culture of death. Through your actions and words, become a part of our movement to build a culture of life. Pray, be informed, and educate others.
For pro-life information, go to all.org.
For pro-life educational tools, visit cultureoflifestudies.com.
To see documented proof of Planned Parenthood's debauchery and to learn ways to stop its spread, go to stopp.org.
To join with youth outreach for a pro-life generation, go to lifedefender.org.