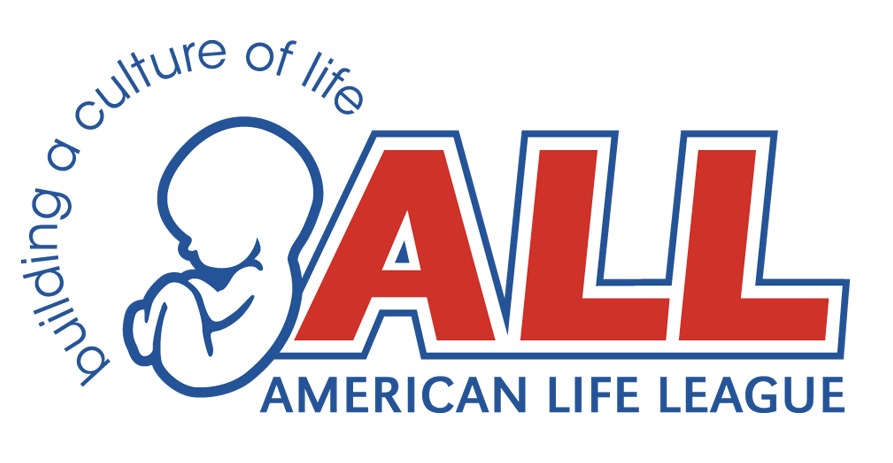 ALL's Associate Program: A New Year's Resolution You can Keep
by: Leslie Tignor
It's the beginning of another new year. In typical fashion, we mark the start of each year with great plans, high hopes, and grand resolutions. Also in typical fashion, those plans, hopes, and resolutions tend to fade—if not fall away altogether—by the time spring flowers start to bloom! What pro-life resolutions have you made this year? How do you plan to keep them? We're already halfway through the first month and the annual March for Life is next week! Perhaps being part of, or even starting, a pro-life group would help you to keep those resolutions. There is always strength in numbers, and having an accountability partner never hurts!
Are you already part of a pro-life group? Has your group made plans for the coming year? Is your group taking steps to implement those plans? What is your group doing to restore a culture of life in our society? Is your group looking to work with others to accomplish its goal? The pro-life movement is growing. Society is recognizing the toll that the culture of death has wrought over the last four decades. Despite all of the looming uncertainties, there is hope, and pro-life resolutions are growing stronger by the day!
American Life League established an Associate Program several years ago with a particular goal in mind: to assist pro-life groups at the grassroots level in spreading our commonly held pro-life message, to enhance the ability of grassroots groups to change hearts and minds and to, ultimately, restore a culture of life in our country and in our world. Each of the groups participating in ALL's Associate Program, in one way or another, seeks to educate its local community to the fact that the lives of all human beings are sacred from the first moment of biological development—without exception and without discrimination.
ALL's Associate Program provides a network for these grassroots groups and organizations, facilitates communication between them, and encourages cooperative efforts among them. In today's world of fast-paced, even instant, communications, pro-life organizations in one part of the world can be educated and inspired by pro-life organizations located around the globe. And American Life League is there to bridge that gap and assist in that collaboration. Because the pro-life movement is made up of people, increased communication between its supporters makes it stronger overall. In the past six years, ALL's Associate Program has grown five-fold to over 100 groups representing 32 states. There are also groups in Canada, the Philippines, and Africa.
ALL Associate groups vary in the size and in the scope of their strategies and projects: some are made up of only a few people who meet on a regular basis to pray; some are parish respect life committees; some are youth groups; and some are large, statewide organizations with chapters of their own. There are Associates who operate pregnancy help centers, some who sidewalk counsel, some who raise money to sponsor billboard campaigns, and some who have very specific and unique enterprises:
Pharmacists for Life International is an organization of pro-life pharmacists from all over the world who refuse to dispense drugs that will harm rather than cure
Children of God for Life focuses its attention on embryonic stem cell research, vaccines, and immorally obtained ingredients in consumer products
Home Schoolers for Life is a network of home school parents and supporters who are educating a new generation of pro-lifers
Station of the Cross is a Catholic radio station located in New York
Promise Checks is a check printing company that has produced a line of bank checks with a pro-life message
Regardless of the way in which the Associate group chooses to carry out its mission, American Life League is here to assist. ALL provides support for a variety of activities (which have included tele-seminars, pro-life essay contests, and an aerial banner project, just to name a few!) and our publications—including Celebrate Life and ALL News—feature articles about Associate groups and the work they are doing.
Associate groups have access to a wide range of resources produced and distributed by American Life League as well as access to speakers from ALL's staff of experts on a variety of topics. Associate groups also have a direct line to our communications department should they require assistance with media relations or press releases.
Just last week, American Life League was blessed to be able to add to its staff as Director of Outreach, Mr. Rey Flores. Rey has worked in the nonprofit sector for more than 20 years and has an extensive background in communications and bilingual media. He will join the Associate Program director, Leslie Tignor, in developing even more effective means of communication, education, and networking with the goal of rallying our current Associate groups and recruiting even greater numbers!
If your pro-life group would like to be associated with the nation's leading pro-life educational organization, network with other groups just like your own, receive pro-life resources, or be able to tap into the minds of experts in all phases of pro-life work, contact American Life League today and ask for our Associate Program package.
Call us at 540-659-4171 or visit the Associate page (all.org/associates) on our website.
We look forward to working with you!