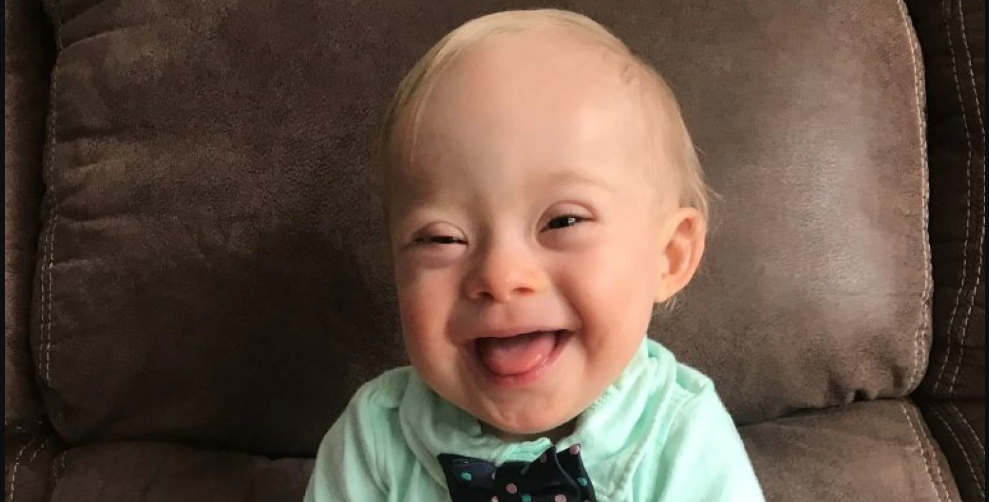 ALL Congratulates Gerber for Choosing Spokesbaby with Down Syndrome
Washington, DC
— American Life League president Judie Brown issued the following statement of congratulations to Lucas Warren and Gerber after learning that Gerber
chose Lucas
as its 2018 spokesbaby:
American Life League congratulates Gerber on its choice of Lucas Warren as its 2018 spokesbaby. Not only is Lucas the most charming 18-month-old baby we have seen in a long time, but he is also a baby who was born with Down syndrome. As his mother Cortney says, and we agree, it is our hope that Lucas' winning smile brings not only joy to everyone who sees him, but a deeper appreciation for special needs children of all ages.

After all, we are all special in the eyes of God, and Lucas is the perfect choice for a company that celebrates providing for babies and their nutrition.
ALL is at the forefront in education and advocacy of the inherent dignity of all innocent human beings. ALL's Culture of Life Studies Program will soon release a new unit study for K-2nd graders entitled All Shapes and Sizes. In All Shapes and Sizes, students explore what it means to have conditions like Down syndrome or autism, and they learn that every person—old and young—deserves respect.
Media inquiries, please contact Rob Gasper at 540.659.4171 or at [email protected]
image: Warren family photo