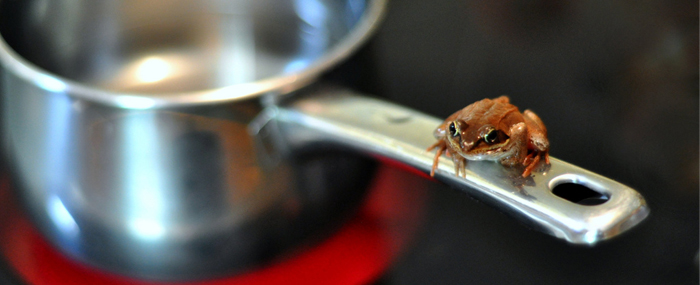 A Media Guilty of Conspiracy to Do Harm
By Judie Brown
The National Review's editorial board has written an analysis of a particular situation that speaks volumes about the mainstream media's inability to tell the truth. The case in point involves experimentation with human remains obtained through abortions. As the editorial states, "The series of sting videos released last summer by the Center for Medical Progress exposed the ghoulish reality of America's abortion industry, but few were interested in admitting it. Planned Parenthood waged an all-fronts defensive campaign, declaring that the videos were 'deceptively edited' (they weren't) and that CMP did not provide any evidence that the nation's foremost abortion provider or its affiliates broke the law (they did). Planned Parenthood was aided by a conspicuously incurious mainstream media, and they even received the help of prosecutors in Texas and California, who decided to press charges against not those engaged in wrongdoing but those who revealed it." [emphasis added]
Note the use of the phrase "conspicuously incurious" and ponder the ramifications of this for a bit.
This type of whitewash extends as well to the documented charge that the University of New Mexico Health Sciences Center collaborated with the Southwestern Women's Options abortion facility in order to obtain fetal tissue from aborted babies. In comments made to his students, Dr. Paul Roth admitted to using fetal brains, yet the national media has found this story, for the most part, unworthy of discussion or explanation.
On a different but related topic, documented reports indicate that George Soros' Open Societies Foundation recently made a $1.5 million grant to Planned Parenthood. David Daleiden, founder of the Center for Medical Progress, is applauding this latest leaked information suggesting that his investigative journalism and videos have truly hurt the business of killing babies that makes Planned Parenthood huge sums of profit on an annual basis. Daleiden stated to the Catholic News Agency that this grant "shows that Planned Parenthood and their allies realize that the baby body parts issue is the biggest crisis, the biggest scandal and the worst revelations that they have ever faced in their 100-year existence."
True enough, yet this is another story that has not received the national media attention it deserves. Apparently these folks are "conspicuously incurious" once more.
And finally, a young 24-year-old mother named Cree Erwin was found dead on her son's first birthday—only a few days after she aborted her second child.
Operation Rescue's Troy Newman commented in a press release:
We were heartbroken to hear that Cree Ervin had passed away before emergency help could arrive. We continue to pray for the family and for her surviving son. . . . But we must remember what precipitated this tragedy. Something went wrong with her abortion and now she is dead. That fact must not be swept under the rug. In order to keep others from suffering Ms. Erwin's fate, we will continue to [conduct] our own investigations. We hope whoever was responsible for her abortion is found, fully investigated, and brought to justice in a court of law.
Again, the national media is missing and "conspicuously incurious." Is this due to indifference or because the media is part of the abortion cartel's support system? I suspect it is the latter.
Whether the story involves brain tissue from aborted children, a billionaire's penchant for child killing, or the demise of one of the abortion industry's victims, the media is routinely AWOL!
In my mind, the media is guilty of conspiracy to do harm. As a whole, it has failed to tell the truth, to report the facts, and to investigate the wrongdoers, preferring bias against the very people—pro-life Americans—who strive on a daily basis to end this massacre of the innocent.
Get involved. Be a voice for truth. Don't be "conspicuously incurious."
_______________________________________________________
Combat the evil with truth! Join American Life League in defiance of the culture of our day—this culture of death. Through your actions and words, become a part of our movement to build a culture of life. Pray, be informed, and educate others.
For pro-life information, go to all.org.
For pro-life educational tools, visit cultureoflifestudies.com.
To see documented proof of Planned Parenthood's debauchery and to learn ways to stop its spread, go to stopp.org.
To join with youth outreach for a pro-life generation, go to lifedefender.org.
_______________________________________________________
Photo © 2010 J. Ronald Lee via Flickr // CC- 2.0